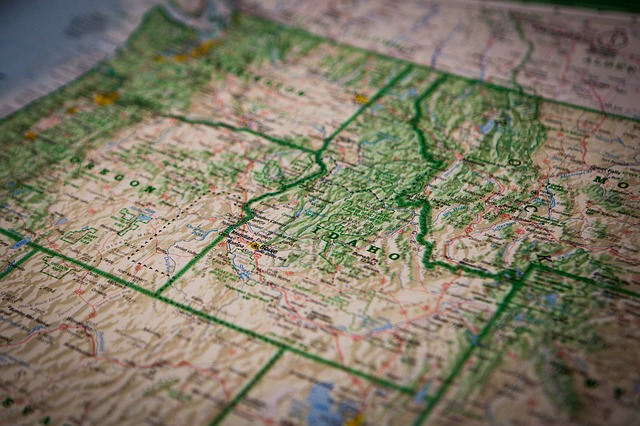 No other vacation experience compares to traveling in an RV. When you rent an RV from Outdoorsy, you can pack up and travel anywhere you want to go! Any state can provide you with some interesting experiences, but few states have museums that are as interesting as the ones in Idaho.
Next time you're traveling through the state in an RV, plan to visit a few of these interesting museums.
Museum of Clean
The Museum of Clean is located in Pocatello and features 75,000 square feet of space and 6 stories of cleaning history.
Tour exhibits that include:
– Vacuum cleaners
– Washers
– Tubs
– Brooms
There are plenty of things to explore that you might not expect too, like a huge trash can and a garage that is dedicated to clutter.
Idaho Potato Museum
Idaho is famous worldwide for the quality of its potatoes, so it's no wonder it's known as the potato state!
The Idaho Potato Museum strives to share the story of potatoes throughout history. Walk through the historic 1912 building and learn about the potato industry's ties to the railroad, how to harvest potatoes, and fun facts about this vegetable that you aren't likely to learn anywhere else.
Oasis Bordello Museum
Arguably the strangest museum in the state is the Oasis Bordello Museum. It's the perfect place to learn more about what was really going on in 19th century brothels in the Wild West.
What's most interesting about the museum is the fact that it's a sort of time capsule. When the women in the brothel thought the FBI was coming in 1988, they left and never came back. The museum continues to be preserved just as it was on that night.
Idaho Museum of Mining and Geology
It's not just potatoes that come out of the ground in Idaho. This state has a long history of mining, and not just coal. The state is known for its deposits of gems, including gold and silver. It's one of the only places in the world where star garnets can be mined.
Tour the museum and inspect the thousands of mineral specimens. Then, make a stop next door and check out the Old Idaho Penitentiary Museum.
Farnsworth TV & Pioneer Museum
The TV was invented in Idaho, so it makes sense that the TV museum would be located here.
There's a lot to learn about the boob tube at the Farnsworth TV & Pioneer Museum, but there are plenty of other pioneering exhibits to explore that include:
– Indian artifacts
– Ancient Egyptian artifacts
– Animal trophies
– Famous local writers, such as Vardis Fisher, who wrote Mountain Man
– Pioneer artifacts from the earliest settlers in the area
Why stop at just one museum? When you're traveling in an RV, you can visit them all! Plan out your route on a map and take a day or two to explore each museum and the surrounding city before returning home. It will make for one memorable vacation!