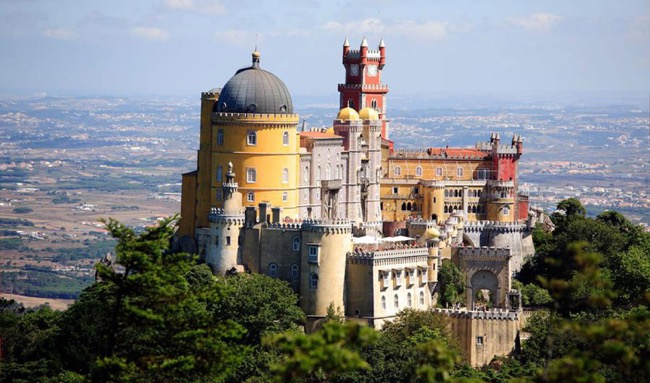 From long beach walks, amazing ocean views, candlelit dinners and luxury pool and in-house parties, there are a wide variety of romantic getaway places to take your soulmate and have a great time creating unforgettable memories together.
Planning to quickly make a run away from work and other hectic activities with your significant other can take weeks of planning and preparation. First off, to make the experience one that will be worthwhile, knowing a place or a spot where there's fun-filled activities to indulge in should be one of the first things to consider. The ingredients should include activities such as horseback riding, dining at a fancy restaurant, shopping, lodging and cultural events happening. Take a look at the best getaway destinations for couples.
1. KYOTO, JAPAN
Kyoto is one of the most romantic destinations to explore and experience extreme views and good vibes for love birds. Things are relatively inexpensive and the cost of sightseeing is cut down as there are many awesome and beautifully decorated places available for visits. The Kyoto botanical gardens are characterized by some exceptional landscapes and are full of creative arts and mind-blowing colors season in, season out. It has comfortable walkways which makes it a perfect place to hold hands and stroll around with your soulmate. Planning your visit around the spring period would guarantee an exquisite amount of fun because of the enjoyable romantic boat ride along the cherry blossom-lined Okazaki Canal.
A stay in Kyoto is sure to guarantee an inescapable and unforgettable experience.
2. WROCLAW, POLAND
In Poland, the arguably well-known love lock bridge is located in Wrocław (Tumski Bridge). Poland is awesome in numerous ways and has beautiful places without massive hordes of tourists. The people are fun, lovely and less problematic. There are countless of delicious dishes made available by restaurants who serve at reasonable prices with portions large and satisfactory. Wroclaw is rich in history, has beautiful buildings and is a place of culture and science. Visit the Town Hall, the Cathedral of St. John the Baptist or the Main Market Square. This trip has everything to create a whole new level of bond between you and your significant other.
3. CARCASSONE, FRANCE
Carcassonne is one of France's top tourist destinations averagely attracting three million visitors yearly and it is considerably cheaper than going to Paris. It is a perfect medieval city with massive fortifications dominating the surrounding countryside. Seen from afar, Carcassonne looks extremely fascinating. Inside, it looks even more impressive and extraordinary. It is best known for having an entire city that is a castle. It also has an important cultural festival in the summer from late June to mid-August which couples can attend and create awesome memories together.
4. MASAI MARA, KENYA
Masai Mara of Kenya can perhaps be said to be the most outstanding park reserve in the world. Its abrupt thrill and exciting horse riding safari in this area is hard to beat. It is one of Africa's most prominent wildlife regions. There are zebras and wildebeests, patrolling lions, giraffes, elephants and many other animals present. Masai Mara is also famous for its annual wildebeest migration that typically takes place from July to September. Equitours offers this unforgettable trip to couples and tourists, sharing camp with the Masai and following a route that avoids busy roads, tourist vans and lodges, allowing you to canvas yourself in what feels like a bygone era. Today, we no longer depend on large mammals, hence making horseback riding a recreational activity well valued in Masai Mara, Kenya.
5. SINTRA, PORTUGAL
Portugal is one of the trendiest destinations nowadays and presents accommodation choices for all wallets, delicious affordable meals and landscapes that have no price. Therefore, considering one of its most magical towns as a getaway destination for soulmates would be a great idea. Sintra is a beautiful and historic village, with woods surrounding and includes fairytale palaces that have classified the area as a UNESCO World Heritage Site. The gardens, manor estates and mountains are some of the many reasons why many couples and tourists visit Sintra for a getaway.
Characterized by a windy weather, ideal for surf, Sintra has many awesome locations ranging from Cabo da Roca to Guincho Beach. Also, Lisbon, the country's capital, is just 30km away, which makes it even more appealing, since it is close to the airport.