When you envision gambling, which part of the world do you focus on? Of course for the vast majority of you reading this today, that part of the world is going to be Las Vegas, Nevada. Vegas is the gambling capital of the world, but there are many, many other parts of the world that are considered havens for gambling enthusiasts.
Macau for example, is known as the Vegas of Asia and is located not too far away from the hustle and bustle of Hong Kong. This makes it ideal for somebody looking for an authentic gambling experience somewhere other than Vegas.
Macau isn't just home to some of the best casinos in the world, it is also a culturally diverse city perched on the coast with a rich and storied history, making it an incredibly popular tourist destination.
Here's a look at just five reasons why people visit Macau.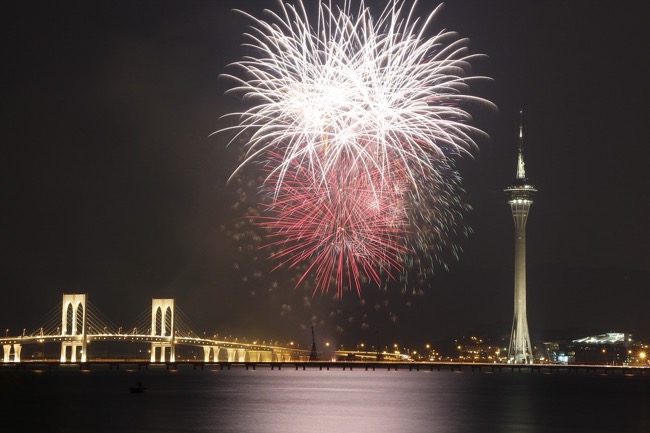 Shop like you're in Venice
Ah, canals and gondolas. There's an authentic Venetian experience if ever there was one. It turns out, though, that we aren't talking about Venice at all, we're instead talking about Macau.
If you're a fan of shopping, and want to enjoy a shopping experience like no other, just check yourself into the aptly named 'Venetian Hotel' as there is a shopping mall located within that has been modelled based upon Venice.
Yes, that's right. There are cobbled 'streets', the ceiling itself is painted to resemble clear blue skies, the décor is decidedly Renaissance-esque, and there is even a canal network complete with Gondolas and boatmen.
It is even better than it sounds and the shops are also well worth checking out if you're looking for ways of spending your money.
Take a Hike up Guia Hill
Macau is a tourist's dream come true, and is home to some of the most underrated tourist attractions on the planet. One of which is Guia Fortress which is actually a key component of Macau's Historic Centre of World-Heritage sites.
The hike up the hill is a great cardio workout, but once you reach the summit you'll be glad that you did. Upon reaching the summit you'll find the iconic Guia lighthouse, an old and weathered military fort, and even a chapel.
For those of you who enjoy history and culture, Guia Hill is well worth exploring.
Live like a high roller in the casinos
No article talking about things to do in Macau would be complete without mentioning the casinos.
As we said earlier, Macau is known as the Asian Vegas and when you set eyes upon it for the first time, you'll know why that is.
Macau is home to bright neon signs, flashy shows, illuminated hotels, and some of the best casinos on the continent. Here you can enjoy games such as Poker, Blackjack, Roulette, Slots, and many more besides.
In truth, the casinos are so beautifully furnished that even if you don't feel like gambling and winning some money, you can still have a fantastic time and if you get a taste of the gambling bug, you can continue playing through though the various bingo sites compared at trustedbingo.co.uk as you continue on your travels through Macau.
Fuel your adrenaline addiction with a bungee jump
Okay, as great fun as bungee jumps can be (for some people) you can do them pretty much anywhere busy nowadays, so what's so special about the bungee jumps in Macau? Well, the bungee jump we're talking about today isn't like your everyday bungee jump. This is the world's largest bungee jump!
Macau is frequented by adrenaline junkies looking to fuel their addiction by taking part in the world's largest bungee jump. Now, plenty of places can, and do, claim to be the world's largest, but the bungee jump here is in fact a Guinness World Record holder of the highest commercial bungee jump in the whole world.
Perched a whopping 764 feet above the ground, this bungee jump is not for the faint hearted. Macau Tower also offers people who are not quite ready to freefall nearly 800 feet, slightly less terrifying options in the form of sky walks and sky jumps.
Enjoy some of the best food you could ever imagine
Finally, as if the above isn't reason enough to book your stay in Macau, how about the food? Macau is home to some of the tastiest food you could ever imagine.
If you enjoy Chinese food, you'll love the food here as it blends Chinese food with just a hint of Portuguese cuisine, to create a fusion like no other. This all stems back from Macau's colonial days which is why people refer to the fusion as 'Macanese'.
With delicious dishes such as Minchi, which is a dish made with minced pork and/or beef, diced potatoes, Worcestershire sauce, and onion, all stir fried together to create a mouth watering dish, it's easy to see why the food here is so memorable and popular.