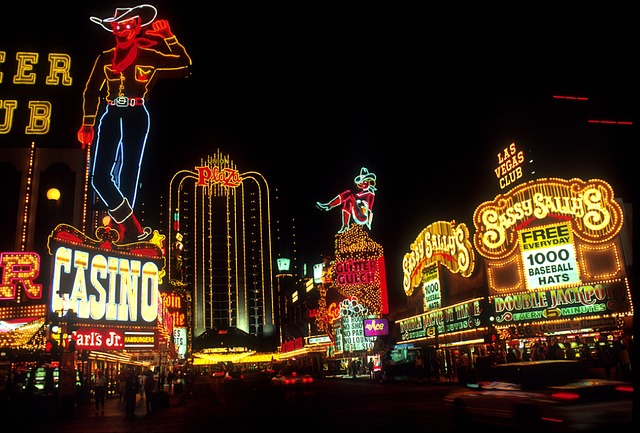 If you're planning a trip to Las Vegas this summer, you won't be the only one. Whether you've been before or you're a regular visitor, there's literally always something new to go and see or do in Sin City. They say that New York is the city that never sleeps, but if that's the case, then Vegas must be the city that doesn't even think about going to bed. The famous Nevada hotspot has so much entertainment packed into it that getting everything done in just one vacation week is almost impossible. That's why millions of people come back year after year!
We've compiled a list of things you might want to consider doing if you're headed there this summer, and we've tried to leave out gambling. Everyone knows that Vegas is a gambling mecca, so we don't want to tell you the obvious. Besides, since the invention of online slots, playing slots is something you can do anywhere you are, any day of the year. Online slots such as Vegas Magic mean you can even have a little taste of Vegas when you're thousands of miles away. There are more than enough casinos in Vegas to compete with all the UK online slots websites if that's your thing, but we're looking to give you alternative ideas so your trip is about more than just the roll of the dice.
1. Go And See The Sharks
The world-famous Las Vegas strip is packed full of casinos and big-name stage attractions, but how many people know that there are also sharks on the strip? If you'd like to get up close and personal with the most feared animals in the sea, you need to book yourself into Mandalay Bay and check out Shark Reef. The attraction is now back up and running after a water leak last year, and has a host of marine attractions for curious visitors. If you're SCUBA qualified you can even get in and swim with the sharks – if you dare – but for everyone else, there's still plenty of other entertainment. Feeding the stingrays is also fun, or you could walk through a glass tunnel and watch the sharks swim right over your head.
2. Get Out To The Grand Canyon
America is a vast place, and so often people coming from abroad make the mistake of thinking the country's major tourist attractions are a long way from each other. That isn't always the case. You can get to the Grand Canyon from Las Vegas within a day. That means you can wake up in the morning, go and check out one of the most stunning natural phenomenons anywhere in the world, and then be back in the evening in time for dinner and a show. When it's put to you like that, could you really call your Vegas experience complete if you didn't fit it into your schedule? You won't get the chance to fit in the entire rim-to-rim hike, but getting a taste of what it would feel like might inspire you to come back and do it another time.
3. Combine The Beatles With Cirque Du Soliel
In what sounds like an off-the-wall idea, this summer Cirque Du Soliel has built a show around the music of legendary British pop and rock sensations the Beatles. Shows by Cirque Du Soliel are always entertaining no matter what their topic or inspiration is, but their Beatles-inspired production 'Love' is truly one of a kind. You don't need to have been around in the 1960s to love the music of the Beatles; everyone from the age of eight to eighty has a favorite Beatles track. Many of us have several! By combining great music with spectacular theatrics, 'Love' is the kind of show that will only come around once. If you have even a passing interest in Cirque Do Soliel or the Beatles you'll be frustrated if you miss it – so make sure you don't.
4. See The Neon Museum
Las Vegas hasn't always looked exactly as it does today. It may have been a hazy and gaudy place of bright lights and entertainment for as long as anyone can remember, but today's venues and attractions are built on the foundations of what came before them. Nothing is ever forgotten in Vegas, though – when the neon lights and sculptures are no longer required they find their way to the Neon Museum, which some of the locals prefer to call the Neon Boneyard. The permanent memorial to days past is a fascinating walk through the history of Sin City, aided by an expert tour guide who will tell you stories that will bring the past to life.
5. Be A NASCAR Driver For The Day
Have you ever wondered what it would feel like to get behind the wheel of a powerful racing car and push it to its limits? If you're headed to Vegas, you don't have to wonder anymore. Head down to the Las Vegas Motor Speedway to get the full experience of being a NASCAR race driver, right down to getting behind the wheel of one of the cars and taking it out for a few laps! Obviously, you'll need to have a full driver's license, and you'll want to check ahead to make sure there's nothing else going on at the Speedway that day which would prevent you from having your own fun. You can't just turn up in France and drive a Le Mans rally car, so unless you're currently training for a career on the speedways, this is as close as you're ever going to get. Don't let the chance pass you by!
There's so much more to see and do in Vegas, too. Eat all the wonderful food. Try a cocktail made by some of the most skilled mixologists anywhere in the world. Book yourself on a helicopter tour and see Vegas the only way you'd be able to take it all in at once – from above! Most of all, stay up late, open yourself up to new experiences, and walk around with a smile on your face. There's nowhere else in the world like Vegas, and no better time to see it than right now!