The Lone Star State of Texas is massive. Only Alaska beats Texas in terms of area, and only California has more residents than the 21.8 million Texans who call the state home. It should not come as a surprise to learn there are a million and one things to see and do if you ever visit Texas. We cannot and will not list them all here, but we are about to highlight five, so make yourself a drink, pull up your favorite chair, and check out five things you have to do while in the Lone Star State.
Take in a Major Sporting Event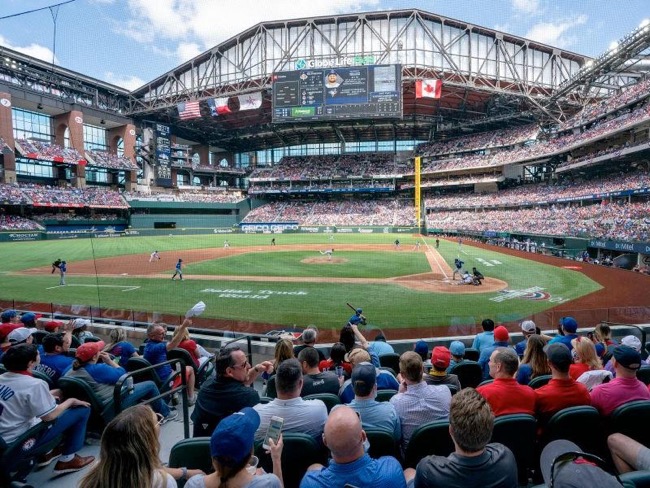 ["Texas Rangers" by Jeffrey McWhorter/AP is licensed under CC BY 3.0.]
Texans are passionate about sports, and more than a dozen elite sports franchises are dotted around the state. Baseball fans can head to the Minute Maid Park and take in a Houston Astros game or visit the Globe Life Field when the Texas Rangers are in town.
The state has a long and illustrious history when it comes to basketball. Both the Dallas Mavericks and Houston Rockets play out of Texas. Check out the American Airlines Center and Toyota Center, respectively, to soak in the atmosphere of an NBA clash. Basketball is the perfect sport if you want to participate in gambling in Texas. The games are fast-paced, and the outcome is rarely known until the final minutes.
Football fans are well-catered for, with two NFL teams residing in Texas. The famous Dallas Cowboys play out of the AT&T Stadium while the Houston Texas turn out at the incredible NRG Stadium.
If hockey is your thing, why not head to the American Airlines Center and watch the Dallas Stars in action?
The Space Center Houston
Everyone who has even the most remote interest in space has heard the infamous words "Houston, we have a problem" at some point in their lives. Visit the incredible Space Center Houston if space and science get you tingling with excitement.
Located at 1601 NASA Parkway in Houston, the Space Center Houston spans over 250,000 square feet and is the home to more than 400 space artifacts, in addition to exhibits focusing on the history of human space travel.
You can see the Mercury 9 and Gemini 5 capsules in the flesh, which is cool, to say the least. The Apollo 17 Command Module is also there. It orbited the moon a record 75 times in 1971 during the last crewed mission to the moon.
Enjoy 7,000 Animals at the Fort Worth Zoo
Animal lovers have to head to Fort Worth Zoo while they are in Texas because it is a sight to behold. The zoo spreads over 64 acres and is home to more than 7,000 native and exotic animals. Family Life magazine, the Los Angeles Times, and USA Today named Fort Worth Zoo the best zoo in the United States.
There are elephants, orangutans, alligators, penguins, cheetahs, you name the animal, and you can bet your bottom dollar you will get to see it at Fort Worth Zoo. It is great fun for all the family.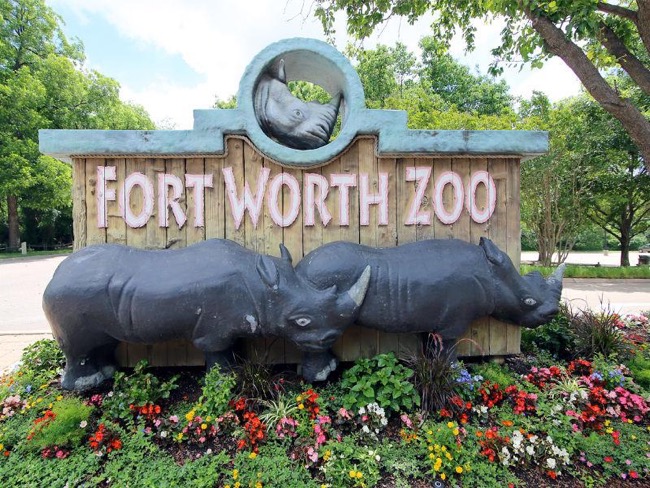 ["Fort Worth Zoo" by fortworth.com is licensed under CC BY 3.0.]
Go Back in Time at the Waco Mammoth National Monument
Anyone interested in the prehistoric has to visit the Waco Mammoth National Monument at some point in their lives. It is located in Waco, Texas, and is the site of the largest known concentration of mammoths dying from a reoccurring event. That sounds sad — it is — but what is incredible is the bones and fossils of the mammoths are perfectly preserved where they were discovered.
The theory is a flash flood trapped at least 19 mammoths approximately 68,000 years ago, and they drowned and were covered in mud. The herd of Columbian mammoths was discovered in 1978 and remains perfectly preserved. It is incredible to think these amazing creatures once roamed the Earth.
Natural Bridge Caverns
Comal County near San Antonio is where you find the picturesque Natural Bridge Caverns. The temperature inside remains at a constant 70 degrees Fahrenheit. The humidity is always 99%; let's home Monica Geller never visits because we know what happens to her hair in humid conditions!
Visitors can go down as far as 180 feet, although some cave areas plummet to 230 feet. Feast your eyes on some unique geological formations that are continually changing and evolving. It's hard to believe all this is going on under our feet!