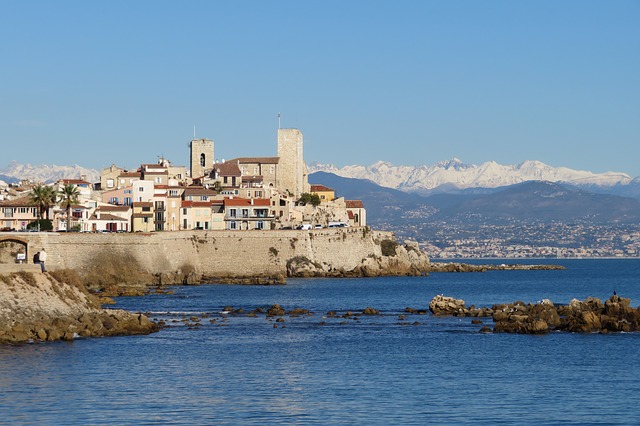 Have you been dreaming about booking a holiday in France, but you really want it to be over and above the typical holiday experience? Sure, the destination itself is spectacular but did you know that there are things you can do to help ensure that it is extra memorable? Here, we'll take a look at five ways you can put together a holiday in France that is ultra-luxurious and one that you will remember for many years to come.
Book a Luxury Holiday Home
First things first, it starts with the accommodation. Rather than booking into a typical standard hotel, why not look at luxury holiday homes in France, such as the ones you can find through FranceComfort. Whether you are looking for a holiday home/villa ideal for two or for the whole family, FranceComfort features all kinds of spectacular options.
What makes a holiday home so luxurious is the fact you will truly feel like it is a home away from home. You will have all the amenities at your fingertips, a dedicated living room area, a fully-equipped kitchen, and multiple bedrooms and bathrooms depending on the villa you choose. Not only that but most offer outdoor space as well.
With a holiday home, you can also pick your location and opt for something a bit off the beaten path and not so touristy.
Find Out Where the Locals Dine
While you may think you need to visit the Michelin-starred restaurants in order to experience a luxurious French meal, that couldn't be further from the truth. France has all kinds of hidden gems when it comes to restaurants, and many times it's the locals that can shine a light on where these gems are.
Sign Up for a Walking Tour
If you plan on visiting Paris for any length of time, then it can be well worth your time and money to sign up for a walking tour. Rather than pick the basic city-tour, opt for a themed-tour instead. Things such as the French film-themed walk can give you a glimpse at another side of the city.
Tour in Off-Season
One complaint that tourists have about France – and Europe in general – is that it can be absolutely teeming with tourists, making it hard to get around and visit all the spots you want to see. In order to solve this problem, visit during the off-season. What this means is, stay away during the months of June, July, August, and the first half of September. You will have a much more intimate experience when the tourists all leave.
Take a Course
Another fun idea is to take a course while in France. Pick something that the French are known for such as cooking, painting, art history, etc. Again, it's an experience that is unique and will help the trip to feel that much more special and luxurious.
A Trip of a Lifetime
By using these tips, you'll be setting yourself up for the trip of a lifetime to France that is filled with incredible experiences and plenty of luxuries.