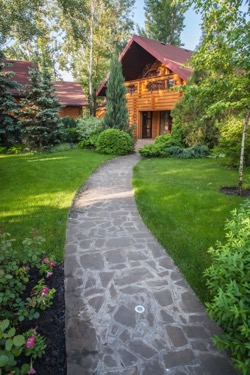 What do you envision when you think of a vacation? Beautiful scenery? Exciting things to do? Time to relax away from the strains of everyday life?
What if you could have all that without leaving behind the comforts of home… a second home in Canada, that is.
Whether your ideal vacation spot is a mountain lake on British Columbia's Sunshine Coast, an oceanfront beach in New Brunswick, a secluded island retreat on Nova Scotia's Cape Breton, the rolling prairie hills of Alberta with vistas that go on forever, or a cosmopolitan city like Quebec where the new and old worlds meet, you can find it in Canada.
Having your own vacation home means it will be there for you when you want to get away for the weekend on the spur of the moment and when you want to spend a whole week or two relaxing by yourselves or entertaining family and friends. You can stay put, or you can use it as a hub for exploring all the natural wonders and recreational opportunities Canada has to offer.
What's more, once you've found that perfect second home, you can enjoy it hassle-free without the concerns of day-to-day life if you plan ahead and follow a few simple rules of maintenance so that it's always waiting to welcome you in the same condition you left it in.
At the End of the Winter Season
Canadian winters are great for skiers but can be hard on houses, so some of these tasks should be done at intervals during the cold months as well as at the end of the season:
– Inspect the roof, and clear out gutters, and drains.
– Check walls, floors, and ceilings for signs of moisture.
– Check foundation for cracks and do a general inspection for any other exterior problems that are best dealt with when the weather is mild.
– Clean out ashes from the fireplace and have the chimney inspected.
– Test and replace batteries in smoke and carbon monoxide detectors.
At the End of the Summer Season
If you're coming back through the fall, you can space these tasks out:
– Have a professional inspect the furnace and both the indoor and outdoor plumbing, do any necessary repairs, and get them ready for winter weather.
– Inspect the roof, gutters, downspouts, and outdoor drains.
– Check under sinks and on wooden furniture and surfaces for mold and mildew.
– Check weather stripping around doors and windows, cover exterior air conditioning units.
– Inspect for insect infestations (especially in log houses), and make sure outdoor vents and other openings are covered securely so unwanted critters can't seek refuge from winter rains and frigid temperatures.
– Inspect the condition of decks, patios, and outdoor stairs.
– Remove and repair window screens if necessary, and install storm windows.
– Cover or store inside outdoor furniture and barbeques.
Any Time You Pack Up and Lock the Door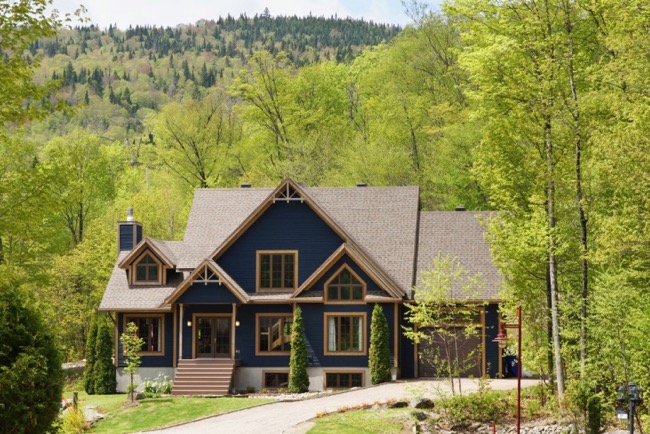 Even if you plan to come back soon, take these steps each time you leave the house for a week or more:
– Clean out the refrigerator and either take the perishables home with you or toss them. Make a note of what you'll want to re-stock on your next visit.
– Empty the trash.
– Make a list of staples you're running low on, like paper goods, lightbulbs, and batteries.
– Unplug televisions, toasters, and other small appliances and electronic devices that draw energy or might suffer from power surges or be potential fire hazards.
– Bring in any personal items you've left outside, and make sure hoses and water features are turned off.
– If you've got lights on timers, check to see that they're adjusted for the time of year.
– Do a walk-around to make sure you've closed and locked all windows and doors.
– If you've got close neighbors, let them know you're leaving and when you expect to return.
Lawn and Landscape in Every Season
While you're taking care of the house itself, don't forget the landscaping. The smart thing to do is to arrange for professional lawn care services and scheduled maintenance to keep your lawn healthy as well as beautiful whether you're there or not. Apart from adding to the value of your property, having the landscaping neat and grass trimmed doesn't tip anyone off that you're not in residence.