London really is one of the world's hub, a true melting pot of a city where centuries old tradition rubs up against cutting edge architecture and the latest trends in food, design and fashion. It is also a vast, sprawling city which is connected by the multi-coloured spaghetti lines of the Tube, ferrying tourists and workers from one district to the next. The first-time visitor to London can easily become overwhelmed with so many tourist attractions competing for attention. However, for those who enjoy combining a little gaming action with a trip to the city, then London provides an abundance of fantastic gambling options. Unlike the brash casinos of Vegas, the English capital boasts a variety of sophisticated gambling dens where you can enjoy some of the most popular and timeless games in a refined environment.
Grosvenor Victor Casino
The Grosvenor Victor (or 'The Vic' as the locals call it) is one of the largest casinos in London, and its doors are open 24 hours a day. Operating since the 1960s, The Vic offers a range of casino games to its patrons, including Blackjack, Roulette, Three Card Poker, Punto Blanco, Casino Stud Poker and Slot machines. The famous Poker Room hosts regular cash games and tournaments, and welcomes players of all abilities to play at its world renowned tables. For a traditional London live gaming experience, the Grosvenor Victor Casino is hard to beat.
Hippodrome Casino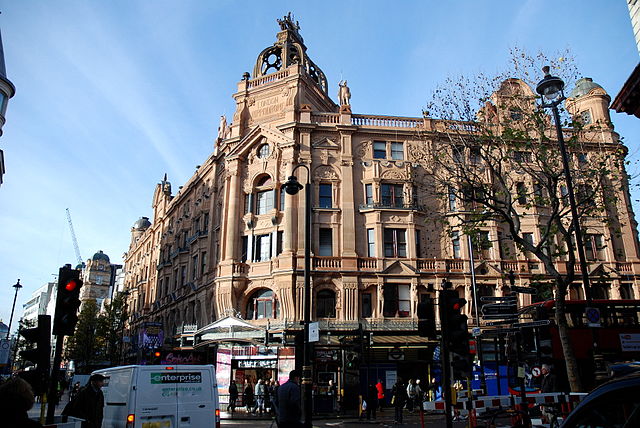 A visit to London's West End would not be complete without dropping in on the world famous Hippodrome Casino. This popular destination offers four floors of gaming including six bars, an indoor smoking terrace, a fine-dining restaurant plus a cabaret, allowing for an all-inclusive night out. No membership is required, you can call in at any time of day or night, and entry is free. Voted Casino of the Year in 2013 and Best European Casino Operator in 2015, the Hippodrome has certainly made a splash since opening in 2012. Roulette, Blackjack, Three Card Poker, Dice and Baccarat are all available on the 45 traditional casino tables, along with a vast selection of electronic games.
The Sportsman Casino
Attempting to recreate the ambience of a turn-of-the-century members' club, The Sportsman Casino offers a fine dining experience alongside it's urbane casino. You can enjoy games of American Roulette, 3 Card Poker, Punto Blanco (Baccarat) or Blackjack in a relaxed and sophisticated environment. The casino rooms are open 24 hours a day and entry is free, and for high-stakes clients there are VIP rooms where the antes are considerably steeper. The Zaman restaurant offers exquisite international cuisine throughout the day and night, for a complete and luxurious gaming experience.
Empire Casino
The Empire Casino has set its sights on the tourist and day-tripper market, offering a range of fun activities based around its two-floor casino. For example you can book a 'London Cosmopolitan Package' for £35, which includes a fine-dining experience, a 'learn to play' coaching session on Blackjack and Roulette along with a free bet and a cocktail. You can also learn how to play poker and test your luck on the tables with your new-found skills. While experienced players are welcome, the Empire is trying to appeal to those without much experience of casinos who just want to enjoy a fun night out. If you have never visited a land-based casino before then the Empire Casino in the centre of London would be a great place to start.
London offers a wealth of experiences for the visitor: stunning architecture, theatre, culture, history, and cuisine from the four corners of the world. For those seeking night-time entertainment which does not involve West End shows or the nearest watering hole, you will surely enjoy the sophisticated gaming experience on offer from some of London's best casinos.