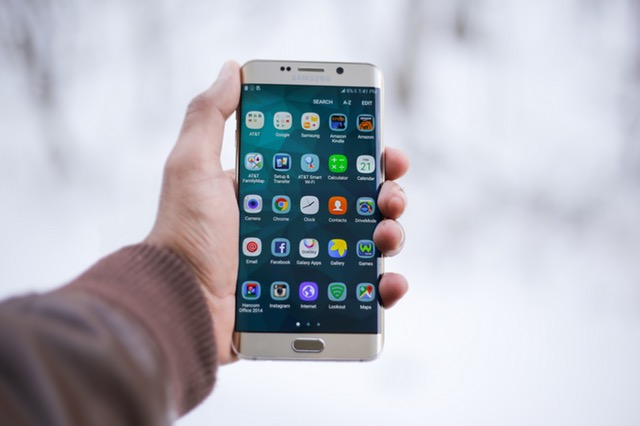 There's nothing like the excitement of planning a trip. You dream about all the fun you'll have. You probably don't dream about an overnight stay in the airport because of a flight delay. And you're certainly not dreaming about getting lost in a strange land. But maybe you should.
Taking a trip often means experiencing some not-so-pleasant moments and, occasionally, a trip turns into a real disaster. Don't despair. There are some amazing travel apps that not only make planning a trip easier and help you solve some of those common travel glitches, but also make the adventure a lot more fun.
The online travel-booking site LBF Travel shares a few of its favorite travel-related apps that help you pack more efficiently, find awesome airport lounges, secure your Wi-Fi and much more.
Leisure Time with LoungeBuddy
If you've already finished one leg of your flight and find yourself in an airport somewhere with time to kill, check out LoungeBuddy app for iOS and Android. Using LoungeBuddy's Access Wizard, you can enter the details of your trip as well as service level and memberships or benefits and voilá! LoungeBuddy finds a free or one-time fee lounge to spend your time. You can also filter searches to look for specific amenities. With LoungeBuddy even layovers can be fun.
Pack It Better With PackPoint
Let's say you're not the most efficient luggage packer in the world. Let's say you want to pack five pieces of luggage full, but you're limited to two. Let's say the urge to take six pairs of shoes is almost overwhelming. Stop! How about letting PackPoint help you figure out what you really need to take and what you can leave behind? PackPoint is a wizard that, after you create your trip profile, asks your destination, trip purpose and length of stay and activities. The app then provides a customized packing list that includes the type of clothing you'll need, weather appropriate gear and other items to help you keep the urge to take your entire closet in check.
TripIt, TripIt Good
It's always a good idea to share your travel itinerary with friends and family. And, if you have a lot planned, an organized itinerary can help you keep track of the details. But, pulling all the times and numbers involved from flight times to reservation confirmations together into a cohesive document is a hassle. Or, it used to be. Not anymore. TripIt does all the work for you. The free with ads, or ad-free pay version Android and iOS app searches through your emails for all things trip-related and organizes data into a neat and detailed itinerary. You now have the when and where at your fingertips and you can share your itinerary with friends and family.
Don't Rain on My Parade with Accuweather
For keeping track of the weather no matter where you are, the free AccuWeather app for Android and iOS can't be beat. Used by 1.5 billion people around the globe, the AccuWeather app provides long-range and minute-to-minute forecasts in over 100 languages. AccuWeather can't keep it from raining, but it lets you know when to take your umbrella.
Road Trip With Gas Buddy
So, you're not flying. Instead, you're packing the family in the car and hitting the road. Nothing says family as much as being confined in a small space with the entire clan. Great! But with gas places always on the move, you could find yourself paying a small fortune to get from place to place. GasBuddy is your money-saving friend. The free iOS and Android app uses either your current GPS location or an address/ZIP code to find the cheapest nearby gas. GasBuddy's prices are user reported. You can help keep GasBuddy accurate by updating prices at your stops. Users who update earn points. Earn enough points and you're entered in one of the regularly held raffles to win prizes. Sometimes the prize is free gas!
Security With TunnelBear
If you plan to use Wi-Fi on your trip, whether it's just a quick online internet search or streaming music, your personal information will be a whole lot safer if you use a virtual private network (VPN). VPNs mask your IP address keeping your connection secure. There are a lot of security apps, but TunnelBear is one of the easiest to use. There's even a free version if you don't need to use a lot of data.
Taxi Drivers Love Waze
Cab drivers love it. Could there be a better recommendation for a traffic app? If you're on the road and need up-to-the-minute traffic information, you have to get the Waze app. Users share accident, road hazard, construction and traffic delay information in this easy to use free iOS and Android app.
Roomer -– Prepare for the Unexpected
You've made your reservations and all is well, right? And then, boom. Somehow, you find yourself without a room. You may have had unexpected delays. You may not be where you thought you'd be. Whatever happened, you and your reserved room are not in the same place! Turn your frown upside down with Roomer. The iOS and Android compatible app is a marketplace where users like you can book last-minute rooms at a discounted price. Not only that, you know the room in the hotel you reserved but can't use? You can sell it on Roomer as well.
Don't Laugh – Google Translate Really Can Help
You've seen Google Translate over the years and probably had a good laugh at some of the painfully incorrect results. But, the free Android and iOS app is much better. Choose your input and output languages, type or dictate your message and there you have it. Google Translate works best when converting single words or short phrases and sentences. Don't expect it to translate "War and Peace."
Convert Your Money With XE Currency
An absolutely essential app for overseas travel, XE Currency supports nearly all national currencies worldwide and tracks up to 10 at the same time. The iOS and Android app updates regularly and stores rates you've previously searched so they're available even when you're offline.