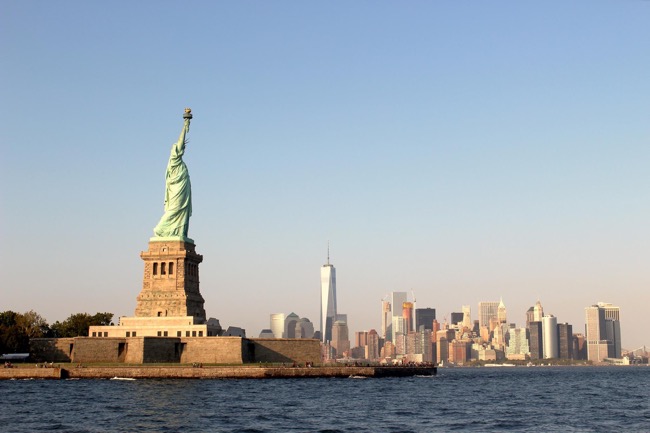 For most of us, the USA is a preferred destination for travel. While some visit family, others want to regale in the beauty that the land holds. This dream of travelling to the USA is coming true for many thanks to easy to access travel loans. A loan for travel is the answer when you want to head out for a much-deserved holiday but are either short on funds or do not want to take a chunk out of your savings. Tata Capital to name an example, lets you avail travel loans at easy EMIs and affordable interest rates.
However, travelling to the USA comes with its own set of rules. Before you head our there are some things you should keep in mind:
First things first: Know the laws of the land
If, and when, you do decide to travel to the USA, do bear in mind that there are some items that you cannot carry with you while entering the country. After all, you don't want to run into any trouble with US customs authorities. You certainly don't want to invest your time and money, and maybe even take a loan for travel, just to run into unnecessary problems.
To help you out, we have compiled a list of things that you cannot carry while travelling to the USA:
– Alcoholic Beverages
– Automobiles
– Biologicals
– Ceramic Tableware
– Cultural Artefacts and Cultural Property
– Defence Articles or Items with Military Applications
– Dog and Cat Fur
– Drug Paraphernalia
– Firearms
– Fish and Wildlife
– Food Products (Raw and Prepared)
– Prior Notice for Food Importation
– Fruits and Vegetables
– Game and Hunting Trophies
– Gold
– Medication
– Merchandise from Embargoed Countries
– Pets
– Photographic Film
– Plants and Seeds
– Soil
– Textiles and Clothing
– Trademark and Copyrighted Articles
What if you carry the forbidden?
United States Customs and Border Protection officials are very particular about their rules and do not make any exceptions whatsoever. So, before leaving home, do check your luggage to see if you are carrying any of the aforementioned items. Remember that getting held up at the immigration counter with prohibited items will certainly put a dampener on all the fun in store for you. You might have to waste a lot of your time explaining yourself, and in an extreme case, your entry into the country could be rejected altogether. In such a case, the money you have received through a travel loan or a personal loan will also not be enough, and you might find yourself in some serious trouble.
Better to be safe than sorry
Just ensure that you are not carrying any of these prohibited items and you can be well on your way to a fantastic and enjoyable American vacation. You shouldn't let a silly mistake hold you back, nor should you worry about finance too much. So, even if you have to apply for a personal loan to fulfil your dream of visiting the USA, you should go for it. Ultimately, all of us deserve a change of scene and some enjoyment once in a while.