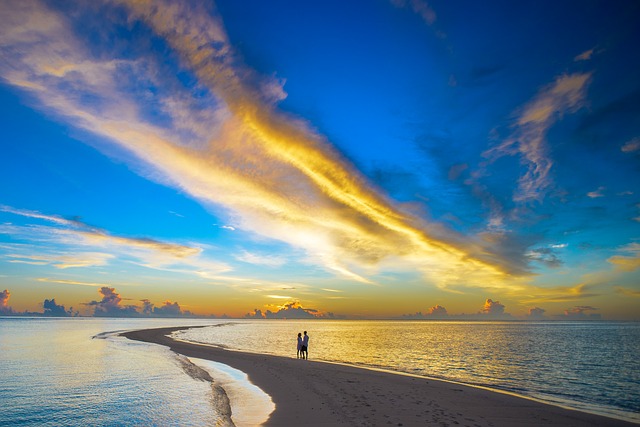 One of the most glorious days of your life will be your wedding day. Typically that day takes a lot of preparation and planning, interactions with family and friends that can be intense at times, and it creates a lot of stress. The honeymoon is you and your new spouse's time to get away from it all, relax and recharge, and settle into your relationship and what it means to be married.
However, sometimes planning a honeymoon on top of planning the rest of the wedding can seem like just one more stressful thing. There are ways to take the stress or of it and make it more manageable though. Here are some tips for planning your honeymoon, even when you are stretched thin with wedding planning.
Be Flexible
If you can be flexible with your destination and even the timing of your honeymoon you will probably accomplish a couple of things. First, you will save yourself some money. Sometimes the day of the week you book your travel along with the days you choose to travel can make a huge difference.
Book on the weekends or on Tuesday. These seem to be historically the days when the price of tickets and hotels is the lowest. You should also travel mid-week if possible. Flying on a Tuesday or Wednesday is usually much cheaper than flying out on a Monday morning or Friday night. Sometimes mid-day flights on the weekends will be inexpensive as well.
If you want to travel to a general area rather than having a specific destination in mind, you can save hundreds just by choosing a nearby airport. For instance, if you are flying to the United States, the cost of flying into Los Angeles can be much different than the cost of flying into San Francisco, and you can access similar destinations from both areas. Depending on what you want to do with your time, you can save hundreds by choosing one over the other.
Plan Early
This is one of the greatest keys to having a stress-free honeymoon. The earlier you plan, the better deals you can get, and the less stress you will deal with as the big day approaches. The average traveler saves the most money if they book up to 120 days in advance, and since you know the wedding date and when you want to travel, this makes determining timing easier.
The more prepared you are, the better, and some travel sites, travel agencies and even airlines have price drop guarantees, so if the price of your flight, hotel, or other arrangements goes down in the meantime they will refund you the difference.
Buy Package Deals
Sometimes the easiest way to handle the planning and make it easier on yourself is to simply buy a package deal like a cruise or a tour package. While these vacations are more structured rather than spontaneous, that often works well for a honeymoon. There is much less to think about, and you can just relax.
These packages can also offer spa time, massages, and other luxuries that may make your trip even more enjoyable and exactly what you need.
Consider Resorts
Besides cruises and other package deals, you might want to consider resorts, including those that offer all-inclusive packages. Meals, drinks, and other services are usually provided as part of the cost, and activities are planned, but can be added or dropped as you see fit.
These resorts are found everywhere, and can be one of the most affordable ways to vacation. Since everything is structured, planned, and paid for there is little stress when it comes to planning and budget.
Be careful though. Before you book, know what is included and not included, and exactly what fees you will be responsible for. Hidden fees can turn this dream vacation into a nightmare, so do your research.
Use Travel Insurance
Weddings and honeymoons alike can be expensive, and while no one wants things to go wrong, it can happen, and last-minute changes or cancellations can be costly. That is why it is important for Australians to have travel insurance for couples to make sure if they do have to change or cancel their trip for whatever reason, insurance will at least mitigate the financial impact.
This kind of insurance can also help cover medical expenses, especially important if you plan to honeymoon abroad. Having this kind of insurance can give you peace of mind even in the event that things go sideways.
Planning your honeymoon on top of planning your wedding can be a difficult thing, adding more stress to an already stressful time. Taking the time to plan ahead and looking at all of the options available to you will ensure that it is the best in can be.
This trip follows the event that is the foundation for your marriage, and you want it to be the trip of a lifetime. Do your best to plan ahead, and it can be one of the most amazing memories you will ever make.
What is your ideal honeymoon? Leave us a comment in the section below.