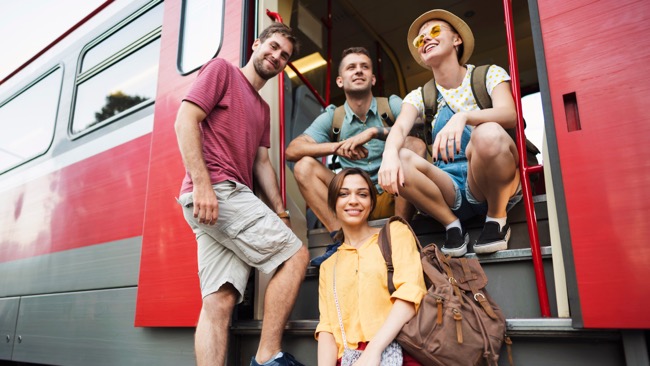 Australia and New Zealand are popular destinations for solo adventures. Both of these countries are known as great long term backpacking destinations, mainly because of their working holiday visa programs. These visas, which target a younger demographic, let visitors work and travel in the host country for up to a year or longer.
If you're someone who's interested in applying for a WHV and backpacking in Australia and New Zealand long term, our best advice to you would be to find travel mates.
Connecting with other travelers and exploring together can make your trip a lot more enjoyable, affordable, and better for the environment!
Travel Mates Make Your Trip More Enjoyable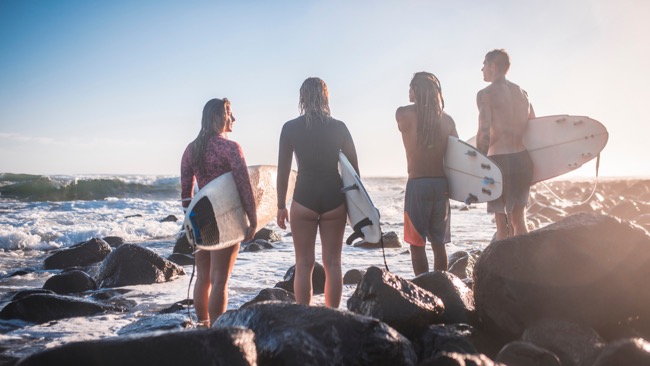 Finding a few friends to travel with in Australia and New Zealand can enhance your trip and make it a lot more enjoyable. Solo travelers will often book organized group tours when they travel. The problem with organized group tours, they're expensive and very rigid. We'll talk about price more in the next section, but in terms of flexibility, organized group tours aren't the best. You have to do what's planned in the itinerary, during the allotted time that you have. If you like a particular area of the country, you don't really have the option to stop there and spend more time, you need to simply keep it moving. You have very little control.
With a travel mate you can plan your own trip and build your own itinerary. You have the flexibility to do what you want when you want to do it. You are able to afford more as a group than you would solo. You can buy or rent a campervan together! This is huge, especially backpacking in New Zealand and Australia with their wide open roads.
Road trips like Australia's East Coast from Sydney to Cairns is about 2,400 km, while a West Coast road trip from Broome to Perth is around 2300 km. If you're road tripping New Zealand's North Island, it's approximately 1700 km, and looping South Island is about 1500 km. Being able to alternate drivers over these long drives is so important. When you can switch between drivers, everyone stays fresh and happy.
Travel Mates Make Your Trip Cheaper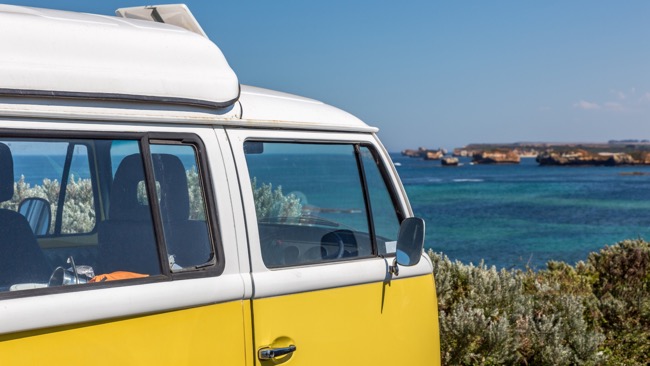 Australia and New Zealand are not cheap to explore. Being able to find other travelers to share costs with can significantly reduce how much you spend while you travel. Typically, over the course of a long trip, you will be able to split the costs of accommodations, transportation, fuel, groceries, as well as any park passes (which are usually charged by the vehicle).
Also, as mentioned earlier, when you find a few travel mates, you can skip out on organized group tours and instead plan your own adventures.
Let's look at a cost breakdown of this.
A 14-16 day tour from Sydney to Cairns on average can cost you around $2000-$3000 USD. This price will include your accommodation, transportation, fuel, and a few meals.
When you take the Do it Yourself approach, and share your costs, here is how you can break down the costs of your trip.
Breakdown of the costs for a Sydney to Cairns DIY Trip:
Sharable Costs (minus meals and park passes):
16 Day Car Rental: $600 USD
15 Night Accommodations: $225 USD
($15 USD per night)
Fuel: $269 USD
(Total Distance Sydney to Cairns 2414kms
$1.06 USD per L
Engine: 10.5L /100Kms)
___________________________________________________
Total Shareable Costs: $1094
Total after Sharing with one travel companion: $547
Your DIY East Coast road trip from Sydney to Cairns will cost you about $547 for a rental car and fuel for 16 days as well as accommodations for 15 nights. This is about ¼ of the cost of an organized group tour.
Travel Mates Make Your Trip More Environmentally Friendly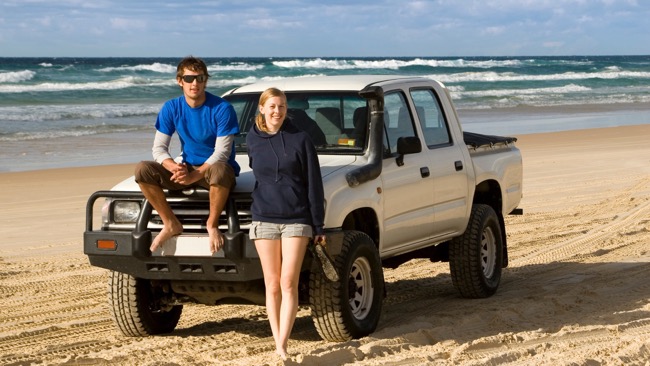 Traveling with others can significantly reduce your carbon footprint. Finding just one other travel partner can cut your fuel and electricity usage by half.
Consider this, you plan on taking 6 long road trips around Australia and New Zealand. If you find two other people to go on each trip, and drive on an average of 1200 miles (1930 kms) per trip, instead of spending fuel on 18 different trips, as a group you will only use one-third of the fuel.
Now, if you calculate the numbers based on an average gasoline car, each car emits 771 lbs Co2e. By grouping up and sharing vehicles, you will be able to reduce your carbon footprint by 9,252 lbs CO2e over these 6 trips.
In terms of electricity usage, most hotels and vacation rentals can comfortably sleep 2. Even if you share your accommodation with just one other person, as a pair, you can cut the amount of electricity you use in half for every night you share an accommodation.
Additionally, as a group if you decide to travel in an RV or a campervan, you will naturally reduce the amount of waste you produce. Traveling in a motorhome requires you to reduce your waste, and in many cases this is a law. You aren't allowed to leave your trash laying around in most free camping sites, so if you do want to take advantage of the cost savings afforded to you by traveling in a motorhome, you will be required to clean up after yourself!
In this post we've outlined how finding travel mates can significantly benefit solo travelers in Australia and New Zealand. Finding a few friends to connect with will make your trip more enjoyable, affordable, and better for the environment!
This post was written by GAFFL. Using GAFFL, you can find like-minded travelers who are going to your same destination at the same time as you, you can connect with them, plan trips, meet, and travel together.