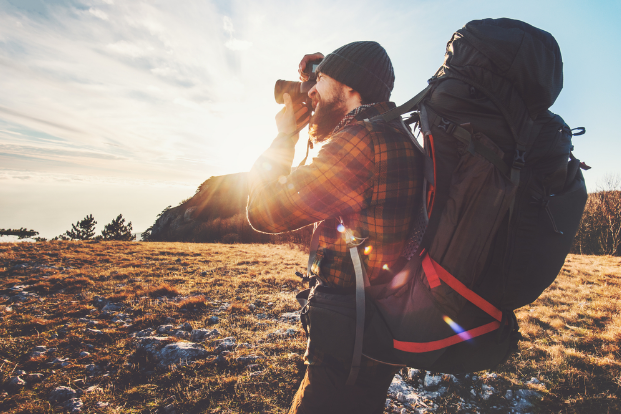 The biggest question with any of the arts is, "can I actually make money doing this?" Most photographers are absolutely in love with their hobby, but many strive to make photography more than just that—a career. Well, the short answer is yes; however, there are more than one ways to go about this. So, how much do photographers make in the travel world?
Having the Right Gear
When learning how to get into photography, the first step is knowing what you'll need. Here are the basics.
– DSLR camera: You don't have to purchase the most expensive camera out there. Nikon and Canon are decently priced and produce high-quality images.
– Moderate sized camera bag: You don't want something so tiny that nothing will fit in it, but don't leave yourself too much room to overpack.
– Gorillapod: This is a tiny tripod that can be bent and molded to fit in about every place that you might need it to.
– Portable storage devices: In case you do not have access to a computer, you are going to want a backup option. Compact SD cards and flash drives are perfect for this.
– Geo-tagger: Purchase a geotagging device, so that you can recall exactly where a photograph was taken.
– External flash: This is a crucial accessory needed to take nighttime/evening photographs at a relatively low ISO.
Editing Software
There are dozens of various plugins and tools that might come in handy to a novice photographer. Here is the list of tools proven to be the best photo editing software of 2018. If you are looking for something simple but yet multifunctional than you should consider Luminar. This is an excellent photo editing kit, that is perfect for those just starting out because it is so affordable.
Luminar can rightly be called an automatic photo editor and it perfectly suites novice travel photographers because of its simplicity and variety of presets, filters and other features including photo enhancer, raw converter, noise reduction etc. All the features are easy to use, compared to complex photo editors such as Photoshop. In case you are a hopeless Photoshop Evangelist Luminars developers managing the blog where they usually post some tutorials and guides on how to photoshop pictures. Check it out!
Different Travel Photography Income Sources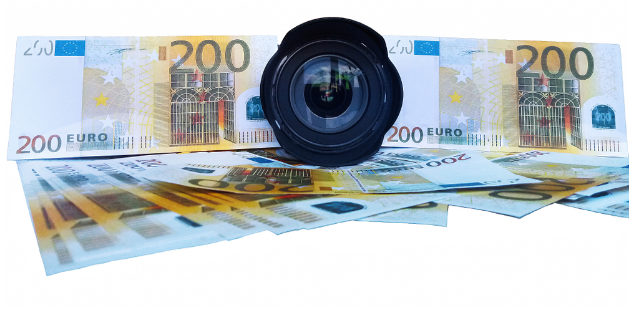 Now that you have the equipment, it's time to discuss the business end. Many have struggled with how to become a travel photographer. The day and age of being able to just hop in your car, take a few photographs, and send them off to nature magazines are long gone. As cameras have become cheaper and more accessible, photography has become a much more competitive field. However, if you know how to look for the right types of work, you can be successful. Here are a couple different travel photography jobs.
Stock Photos
Websites such as Shutterstock and iStock are great places to start if you are new to the whole travel photography game. If you take some of the extra photographs that you took here and there while on your travels and submit them on a regular basis, you can easily average around $250 a month in income.
Client-Direct Sales
Often times through freelancing website, such as Upwork, you can find long-term clients. These clients are looking for a very specific style and they know exactly what they want; therefore, they're willing to pay the big bucks for it. These are the people out there looking for more than just stock photos, they are looking for artistic masterpieces. Look at different freelancing sites and see who is looking for work. If you are able to land a long-term agreement with a person/company, you could easily make $1,000+ a month, making up a big portion of the typical photojournalist salary.
Social Media
Sometimes the key to making a career at something isn't necessarily being the best at the best when it comes to skill but knowing how to market yourself. Making a name for yourself on social media sites such as Instagram is a great way to make an income. Once you have gained a decent follower base, companies will begin to reach out to you to sponsor their products or to come to eat at their restaurants, or to use their camera equipment. You will often make a little bit of cash off of the original promotion, or free stuff. Then, you are given a promo code for your followers. Your followers will then get the opportunity to buy the products your sponsor at a discount and you make a small amount of the profit. You could make as little or as much income off of this as you desire. It just depends on how committed you are to building a social media reputation. This is probably the second-best way to get paid to travel and take photos after direct-client sales.
Making it Big
Although the road may be a bit rocky, with hard work and determination it is possible to make it big in photography. Work at marketing yourself through social media and direct-client relationships as you simultaneously use them to support yourself through the process of growing your name as a photographer. Remember that as you are setting your goals and remember that everyone has to start out small. Nobody becomes an instant hit overnight.
As an example of success in the travel photography field, the National Geographic salary is anywhere from 10,000-$15,000 a month. If you are interested in photographing for National Geographic, here are some things that they look for in photographers. Taking college courses in photography, but not necessarily having a degree in photography is something that they claim is important to them. They want to see people with some training, but from all sorts of different backgrounds. They are also looking for people with at least five years in photography business, which will probably mean freelancing for a while before you would want to apply. And, lastly, they look for specialties such as underwater photography or aerial photography. Basically, hone in on your skills and constantly work on improving yourself. Even if you don't make it with National Geographic, with skills like that you'll find your niche.