Nobody likes to look out of place and clueless, and skiing/ snowboarding is no exception. If you want to fit right in and look the part even if you've never touched fresh powder before, then here is what you need to do.
Learn the Lingo
Like any good sport, us snow bunnies have our own way of talking to each other that may sound a bit foreign to newbies. Ski speak can be quite regional, so don't expect to know exactly what everything thrown your way means. A quick Google search will give you plenty of ski speak terms that you can add to your conversation, but don't go mental as you'll probably end up speaking gibberish.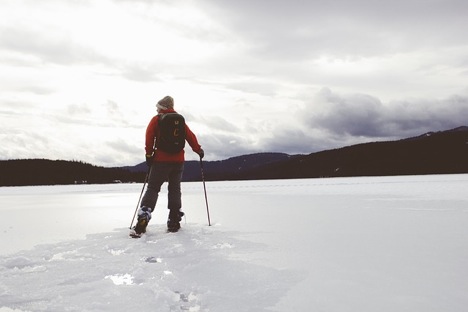 Wear the Right Gear
One of the stand out tells that you're a newbie is the clothes you're wearing. Remember, its all about layers rather than one really, really thick coat and ski trousers. Make sure that you have some good base layers, winter boots, ski boots, socks, gloves, goggles, proper ski trousers and a helmet. You'll have a huge range of styles and materials to choose from – consider the aesthetics by all means, but don't neglect things like waterproofness, breathability and insulation as well.
Warm Up Before Hand
Skiing and snowboarding is super fun, which means that a lot of people don't really count it as exercise (daft, I know). That means that they don't properly warm up and risk pulling, tearing or straining a muscle while out on the slopes or feeling extremely sore the next day. Make sure that before you hit the powder you've warmed your body up and have stretched your muscles out.
Note: Get your fitness up before you go on holiday, there's nothing worse than not having the legs to get multiple runs in due to lack of fitness.
Book a Ski Chalet
If you want a real ski experience, then make sure you book a ski chalet with your friends and family rather than an apartment. Not only will this be far more comfortable, social and enjoyable but you're likely to benefit from ski in/ski out access, saving huge amounts of time that would otherwise be spend travelling. What's more, these are catered for you – taking a lot of hassle and costs out of your holiday, ensuring that you have the best possible experience.
Pick the Right Equipment
As you're new, chances are you'll be renting equipment. Don't worry, there's no shame in it but it can really pay off to do a bit of research beforehand. Find out what size and shape board or skis you think you want – factoring in your level of ability. A good rental shop will give you plenty of advice regarding the options available, so take note of what they are saying and if it sounds right then listen to them.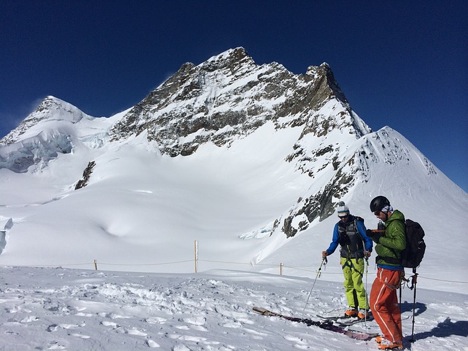 Take Some Lessons
Never been skiing or snowboarding before? Don't just try it out and see what happens. Take a lesson! This will have a huge impact on your ability and can make sure that you have a holiday that you can properly enjoy. Really this is probably the best advice to take from this – you will look like a beginner when learning, but by the end of it at least you'll know what you're doing!
Have a Laugh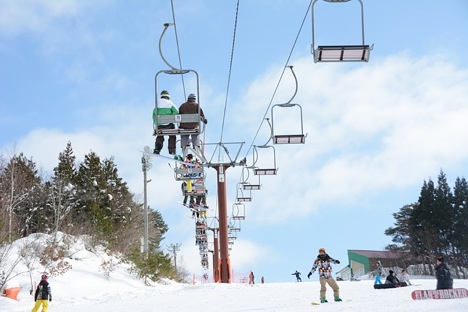 You're going to fall over, you're going to mess up and you may well look like a prize idiot. But do you know what? That's ok! We've all been there and you just need to learn to laugh at yourself. This will help to keep you positive and make sure that you and others around you have a great time – nothing worse than being stuck with someone throwing a temper tantrum every 15 minutes!
Take a Backpack
Don't be caught out on the mountain. Weather can change and you may get hungry or thirsty. Taking a backpack means that you are able to take more layers with you, allowing you to dress for the weather whatever it decides to do. What's more, you can take a drink and your lunch with you, meaning that you don't have to fork out for these in the mountain restaurants. Make sure your backpack has a waistband and chest strap to stop it from moving around when you're flying down the slopes.
About the Author – Snow Chateaux is a family run business that offers a range of ski chalets in France. If you're looking to explore areas with great, beginner-friendly slopes then talk to Snow Chateaux today. With ski chalets in Tignes, Les Arcs, La Tania, La Plagne and Meribel Les Allues you're sure to find a location to suit you.