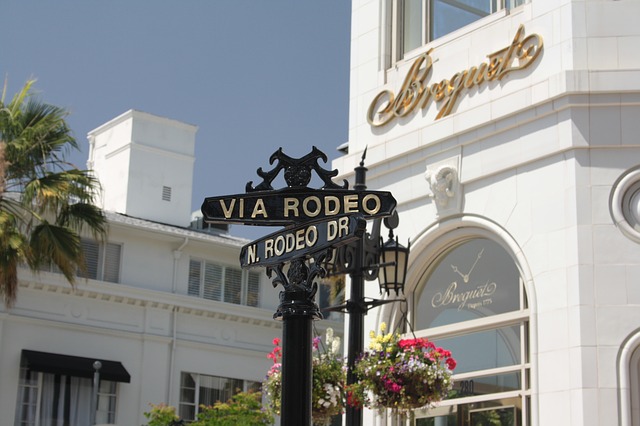 Are you in the process of planning a trip to Beverly Hills, California? Are you hoping to book a hotel that suits your every want and need? Do you know exactly what you're looking for in regards to accommodations?
Many travelers struggle with the process of booking a hotel. There are many reasons for this, including the fact that there are more hotels to choose from than ever before. When you add this to a budget, you may find yourself scrambling when it comes time to make a reservation. Fortunately, even if you've struggled to find the perfect Beverly Hills hotel in the past, you don't have to go down this path in the future if you use Expedia.
Here are some tips you can use to find the right hotel for you, your budget, and anyone else in your traveling party:
1. Set a Budget
Just because Beverly Hills is known as one of the "richest" cities in California doesn't mean you have to spend an arm and a leg on a suitable hotel.
Once you set a budget, you can then compare your options with an eye toward spending the just right amount of money.
It doesn't matter if you're willing to spend a couple hundred dollars per night or $1k per night, there's something for you in Beverly Hills.
Tip: searching for hotels online makes it simple to compare hotel rates, giving you the confidence you need to move forward.
2. Focus on Amenities
Some people book a hotel based on price alone. They don't think about anything else. Others, however, have come to find that the number of available amenities is extremely important.
Do you want a hotel with a swimming pool? How about one that is nearby a variety of attractions? Maybe you're interested in a hotel that has a few on-site restaurants?
You may not find a hotel with all the amenities you're looking for, but that shouldn't stop you from making a list before you begin your search.
3. Talk to Your Traveling Party
When traveling alone, you never have to think about what other people want. Instead, every decision is yours and yours alone.
Things change when you're traveling with others, such as your spouse and/or children. You shouldn't book a hotel until you first get a better idea of what they're looking for.
While your spouse may want a in a particular part of Beverly Hills, your kids probably don't care about anything but having fun.
It only takes a few minutes upfront to talk to your travel partners about their wants and needs.
4. Call the Hotel with Questions
Imagine this, you find what appears to be the perfect Beverly Hills hotel. Rather than book on the spot, call the hotel to ask a few questions.
Where are you located? What is your parking situation? What time is check-in and check-out?
These aren't the only questions to ask, but they should give you a better idea of where to start.
Tip: if the hotel is less than accommodating when you call on the phone, there's a good chance they'll treat you the same way upon arrival. You should think twice about booking a room if you aren't treated like a valued customer on the phone.
5. Read Online Reviews
The internet is the place to be when booking any type of travel arrangement. For example, you can look for some ideas on how to pack for your trip.
Of course, you can go online to read reviews from other travelers. This is often the best way to better understand what a hotel has to offer.
If you read one positive review after the next, you can be confident when booking a room. Conversely, if you come across a variety of negative reviews, you may want to think twice about what you're doing.
Tip: there are enough hotels in Beverly Hills that you should never feel pressured into taking a chance with one that has a less than stellar reputation.
Final Thoughts
These may not be the only steps you take when booking a Beverly Hills hotel, but they can definitely put you in position to feel good about your final decision.
Once you book your hotel, you'll begin to realize that your trip is becoming reality. At that point, you can sit back and wait for your check-in day to arrive.
Do you have any experience traveling to and staying in Beverly Hills? Did you enjoy your hotel? What did you like about it? Share your feedback in the comment section below.