Ayia Napa has become somewhat synonymous for boozy holiday destinations – its reputation for free shots, fishbowl cocktails and all nighters precedes it these days – and while it is certainly a destination for the 24-hour party people, there's a lot more to this ancient town than many think.
So here's how to do a trip to Ayia Napa without troubling the local night spots, and without the local night spots bothering you…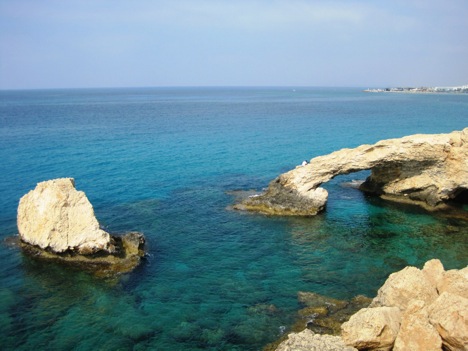 [Source: Thulborn-Chapman Photography]
Choose Your Beach Resort Carefully
There are loads of beautiful beaches around Ayia Napa, and Nissi is the one most people head for, but it's best avoided if you're looking for a quiet time – the western part of the beach draws massive crowds during the summer thanks to high profile DJ sets, parties and other events.
Conversely, the nearby fine white sands and crystal waters of nearby Sandy Beach is a lot quieter and therefore popular with families and watersports enthusiasts. If you want a really quiet time though, Ammos Tou Kambouri is a small quiet sandy beach off the beaten track. You get there via an unsurfaced pathway near the Ayia Napa caves – with rock pools to explore along the way. Kermia and Limnara beach are also quieter resorts, located on a small bay on the edge of Cape Greco National Park.
Take a Boat Trip
Avoid the boozed-up party cruises of Ayia Napa and take a trip out to one of the nearby ports for a quiet boat trip around the island. For instance, Victory harbour at Protaras runs small boat rides to Cape Greco Point where the fabled Ayia Napa monster "Napy" is supposed to live.
The coastline around this part of Cyprus also has some excellent snorkelling and the Ayia Napa caves are great spots for swimming.
Become a Culture Vulture
If you take a daytime walk into Ayia Napa's Platia Seferi – or the Square, the city's notorious party district – and past a bar called 'Teasers', you'll find a beautiful 15th century Venetian monastery, formed around an ancient chapel carved from a cave and set in an idyllic tree-lined courtyard. Just make sure you're away from there before the revellers begin to pack the square again!
It's also worth taking a trip to the Thalassa Museum of the Sea, a relatively new and vast museum chronicling the the impact and significance of the sea on the island, from as far back as paleontological times to the present day.
Particularly interesting artefacts include the fossilised remains of dwarf elephants and pygmy hippos that were found in 2002 and date back over 250,000 years, and the life-size replica of the Kyrenia II, a merchant ship built in 400BC salvaged from the seabed in the 60s.
Pick a Quiet Hotel
This is arguably the most important part of doing Ayia Napa on the quiet – get your hotel wrong and you could easily be up all night – so make sure you do your research and pick a hotel in one of the quieter areas. The Grecian Bay hotel, for instance, is in a quiet location right on the beach and in easy walking distance of the harbour, or the Alion Beach Hotel has its own private beach and is far enough away from the hustle and bustle but close enough to stroll into town.