A long haul flight isn't something that a lot of people look forward to. Being stuck on an airplane for many hours can be exhausting and stressful.
Knowing how to prepare for a long haul flight will help you keep your body and mind as fresh as possible until you arrive at your destination, but knowing how to dress so you can remain as comfortable as possible is equally important. If you're planning on getting on a long haul flight, be sure to check out the helpful tips below so you can dress for the occasion.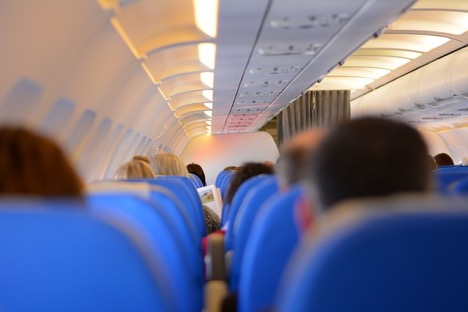 Layer with Breathable Fabrics
Shop at various clothing boutiques to find lightweight, breathable fabrics that will be easy to layer for your long haul flight. This is because you'll encounter different temperatures throughout your journey, from your starting point and the airport, to your actual flight, and, finally, your destination. Being able to wear a tank top or t-shirt when it's warm, and then layering with a long-sleeve shirt or lightweight jacket when it cools down, will ensure that you'll always remain comfortable.
Breathable fabrics, in particular, are highly recommended for long haul flights because they'll allow both moisture and air to pass through. Stick with fabrics like linen, silk, and cotton that will allow air to circulate so sweat won't remain on your skin. In this way, you'll feel cleaner and keep your clothes smelling fresher for longer.
Compression Legwear
Compression legwear is also highly recommended for long haul flights during which you'll be seated for extended periods of time. If you're pregnant or you have a medical condition, this is especially important in order to maintain proper blood flow throughout your body. These stockings or socks will promote circulation and assist in the prevention of swollen legs and deep vein thrombosis, also referred to as blood clots.
Comfortable Leggings
A really great option for women is to wear a comfortable pair of leggings on your next long haul flight. So go ahead and don your favorite pair of yoga pants, as these are not restrictive and will ensure you are able to move about as freely as possible.
Flat Shoes
Wearing heels on a plane is not a good idea because your feet will certainly ache after a long haul flight and all that walking that you will be doing in the airport. Instead, stick with comfortable flat sneakers that will properly support your feet and ensure you are ready to walk around at your destination to check out all of the sights.
Now that you know a few of the staples that you should wear on your long haul flight, you can ensure that you will feel as relaxed as possible throughout the duration of your trip. Wearing the right clothing on your long haul flight will ensure you feel fresh, clean, and comfortable throughout your journey, so be sure to head out and shop for any clothing or compression legwear that you'll need for your upcoming flight so you can arrive ready to enjoy your getaway.