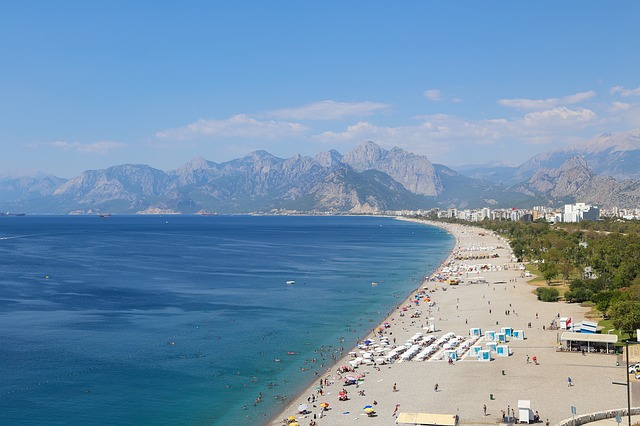 Are you residing in the UK and looking to spend this coming summer in Turkey to find a connection with ancient Greek? Well, it may all seem fun and games until it comes to the part where you are supposed to book a flight. At this point, you might want to direct focus and money of course, to the activities during your holiday. As such, you might need to spend as little as you can on air travel.
Since the prices are mostly fluctuating, it can be frustrating for you before you find an affordable flight. With the following tips on how to find cheap flights from the UK to Turkey, it should be much easier for you.
1. Get an all-inclusive holiday package
One of the best tricks to find cheap flights to Turkey is to find an inclusive holiday package to Turkey. With that, you will be lucky to enjoy amazing discounts on flights too. The beauty of it is that you will not have to take extra time to also book for hotels and all. You need to find the ideal package and sit back and wait for your flight.
2. Look for airlines with offers
The other way you can find yourself a cheap flight to Turkey is for looking up airlines that have offers. For instance, you can easily download flight apps like Skyscanner and use queries such as Jet2 flight offers to Turkey. The search engines will give you a list of airlines that have offers and discounts on flights to Turkey.
From there, you will only be required to compare the different prices and offers to find the best deal.
3. Identify the cheapest days to fly
Did you know that finding cheap flights to Turkey from the UK could be as easy as identifying the cheapest days to fly? All you will be needed to do is download a flight app or visit a website. From there, you will enter the flight information such as the day of departure and the city you intend to visit. Instead of providing the exact dates, check for the cheapest month or the cheapest days and you will be presented with all the information you need. From there you can compare the prices and pick the ones that are most suitable for you.
4. Fly using reward cards
Depending on the kind of points you get while spending, you could be able to use that for flights. Some rewards are flight-redeemable, and others will allow you to travel free of charge. If you do not have the cards, you can sign up with the airline of your choice, and you will be getting points every time you fly with them. With time, you will have collected enough for free flights or discounted ones.
The tricks above will go a long way in helping you spend less on flights. You should also look out for offers at different times throughout the year for you to even be able to set a travel date that falls in the day that fights are cheapest.