If you've been chosen to be the best man at a wedding, you certainly have a lot of duties to fulfill. And one of your foremost duties would be to organise the – what else? – stag party. The stag do is a quintessential part of any wedding engagement, and if you've been given the task of organising it, you don't have to worry. There are ways to make your stag do as brilliant as possible, and you don't have to panic just yet. Here's how to fix the best stag do ever.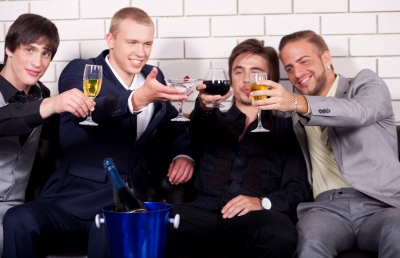 Deciding on the participants
Your first task would be to decide whom to invite. Deciding on the participants is one of the most challenging tasks you may have, because it's difficult to know which people in the groom's life to choose. Do you invite their father and future father-in-law? How about their work colleagues, or cousins? There is one rule to remember, though: if inviting that person will make the groom feel better, go ahead. If having them absent is better for all, just host a separate local stag party where everyone can join.
Stay in the UK or go on the continent?
Another big question you have to settle from the beginning is whether to hold the stag do within the country, or go on the continent for an extra bit of travel and fun. This would depend greatly on everyone's budget, of course, but there's something to consider for going abroad, especially if you want the 'goings-on' to be kept secret.
But if you want to go on the continent, make sure you choose a good destination for your stag do. It won't do to choose a place which has strict laws on drinking and boozing, or a place which doesn't have that many interesting sights and activities to speak of. But another advantage to going on the continent is this: you may actually end up spending less. Why? Because the cost of drinks will often be a lot less than what you would pay for in the UK. A bachelor party in Bucharest, for example, may end up costing much less than a bachelor party in Newcastle or Bournemouth. For one, with the number of budget airlines nowadays, you might pay less for an airline ticket to Bucharest compared to a train ticket to Newcastle. One more tip: when going abroad, choose a place which can offer you some guides and interesting activities, such as paintballing, karting, bubble football, yacht cruising, and more.
Whatever you decide to do in the end, make sure it has everyone's agreement. Start planning the stag do as early as you can, especially if you have to collect funds from everyone. Most important of all, have fun!