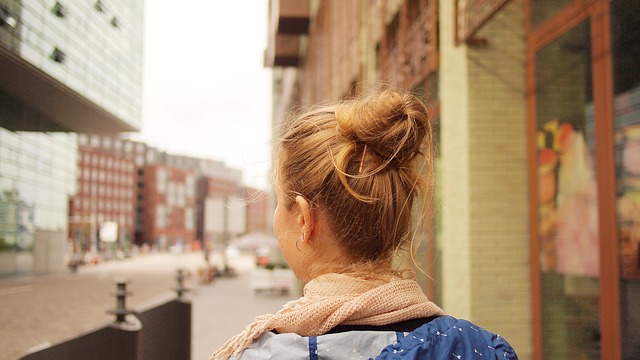 Do you want to travel the world and at the same time get higher education, but doubt whether you can combine it? Well – in the 21st century, it is quite possible to travel and study. Today, online educational institutions are successfully developing, in which you can get an academic degree and a real diploma. Because the coronavirus invaded the world, over 2,000,000 students chose to study remotely. Students shared tips on how to combine study and travel. Take advantage of these recommendations and make your dream come true!
Choose an Online Program With Flexible Schedule And According To Your Needs
The first step in making your dream come true is choosing a study program with a convenient and flexible schedule. Choose a platform where educational materials are available 24/7. Consider how much time you will be traveling and how much time you have left to study – if the online educational institution offers a flexible examination system, this is great for you.
Also, consider the goal – what would you like to get out of this online education? According to experts from the Massachusetts Institute of Technology, only 3-5% of students in mass open distance courses complete them. Therefore, motivation and self-discipline will help you not stop at the first lecture and reach the end.
Even if the educational goal sounds good, test its applicability. If you realize that this will most likely not be useful to you either in work or in your personal life, you should think about whether to spend resources. Perhaps you just succumbed to the general trend, "you cannot exist without education." Motivation, backed by specific plans for "why you need it," will grow faster.
Download Wi-Fi Finder Apps
Suppose you want to travel and get an education. In that case, you may not always be able to have a mobile Internet at hand – in some countries, too expensive Internet service packages are installed for foreigners. Public Wi-Fi is a good alternative. In addition, distance education includes communication with classmates, teachers online, using Skype, Telegram, Zoom, etc. Trying to get an online education without access to the Internet is like running on water.
During your travels, you will stay in hotels – where you can have access to Wi-Fi around the clock. However, if you are passing through the city and you urgently need to complete an academic assignment or talk to a professor, listen to a lecture, then where you can find the nearest Wi-Fi? The Wi-Fi finder app can help you with this problem.
One of the most successful Wi-Fi search platforms is Wi-Fi Map. Many free Wi-Fi hotspots with reviews and photos, offline mode, and basic options are what make the app special. Wi-Fi Map also has the following valuable features:
– Information about free Wi-Fi around the planet.
– You can add your Wi-Fi points and edit passwords.
– Intelligent search for cafes, hotels, cities, and countries.
– Navigation on maps.
– Find the nearest Wi-Fi hotspot.
– Determination of the current location.
– Wi-Fi hotspots will be available even if the map is not loaded and there is no internet.
If you cannot be connected to Wi-Fi for too long due to the poorly charged battery of the device, or you are in a hurry to get on the train, we recommend getting biology, chemistry, physics, and other subjects from experts. By entrusting academic assignments to professional authors, you can continue your journey and get good grades.
Buy Excellent Gadgets
It is impossible to travel and get an education without smart gadgets. Therefore, we advise you to buy such devices:
– Convenient laptop. You need to make a presentation, write a term paper in any convenient place, perform a laboratory using modern software – a laptop can handle it all. If you do not have time to create academic papers independently, you can always buy coursework, dissertation, scientific articles, etc.
– External battery. This number of all kinds of mobile devices requires constant recharging. No matter how long smartphones or laptops work, the problem of a dead battery is not uncommon. Especially for students who sometimes do not know when they will get to the nearest socket! Exit: buy an external battery.
– Headphones. It is not always possible to listen to a lecture or talk to a teacher in a crowded place – so buy headphones.
Choose the Program Based on Your Financial Possibilities
If you want to travel, it is very expensive, because you have to spend money on housing, trip, and entertainment. If the online program exceeds your financial capabilities, then you will have to refuse. Make a list of educational institutions that you like. Then analyze the annual cost of each, including application fees. Based on this, choose the program that matches your income. Many educational institutions offer tuition for $ 11,000.
Take Online Foreign Language Courses
Do you want to visit Germany and plan to live there for a few months? Take online foreign language courses to communicate freely with the country's indigenous people, order food, or use public transport. In addition, through language courses, you can learn more about the culture of the country.