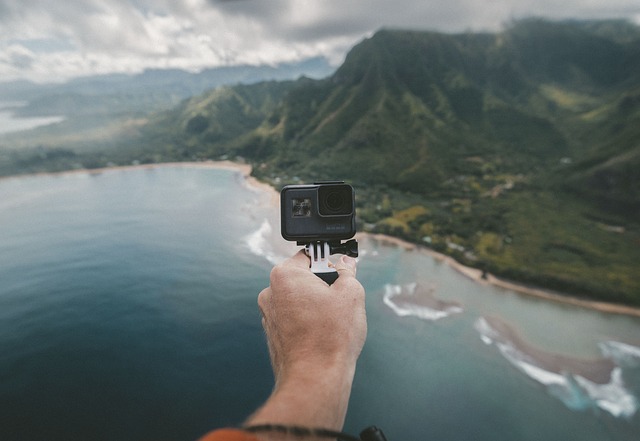 Capturing the world's beauty and eccentricities on film is the passion of every filmmaker. The only problem is, the arts don't typically pay the bills, let alone fund a romp across continents with expensive telecommunications equipment strapped to your back.
But things have changed in the last decade which present amazing opportunities to anyone who knows how to wield a camera. For starters, video has exploded in popularity on the internet. YouTube is now the second most popular search engine, and video content in general is expected to make up around 80% of web traffic within a year.
These figures have big implications for marketing efforts, meaning your video footage could be worth a lot more than you think. Here are a few ways to make your camera work for you and fund your adventures around the globe.
Start a YouTube Channel
Step one. Start a YouTube channel and start uploading footage as soon as possible. This will help you develop a voice and style, and it could even make you some money. YouTube places ads in its videos and pays its content creators per view. It's true that you won't make much until you've gathered a lot of followers, but remember that it only takes one double rainbow to become a viral sensation. All you have to do is sign up for monetization and you'll be eligible to start making that YouTube cash.
Get Crowdfunded
Do you have a great idea for a travel documentary or a movie but no money to get it off the ground? Try your hand at crowdfunding on sites like GoFundMe or Kickstarter and let the masses decide. You never know who might recognize your potential and become a large donor.
Sell Footage to Travel Companies
Travel agencies, airlines and outdoor brands need fresh video content for their websites regularly. They could hire a film crew and fly them all over the world, but why do that when they have you? Travelling freelance videographers represent big savings to companies who need fresh travel footage often. All you need to do is make a portfolio and reach out to some travel-based companies. Name the right price and they'll be eager to respond.
Create and Sell Stock Video Footage
More and more companies are turning to stock footage and free stock videos to get their brand out there. It's an effective way to capitalize on the success of video marketing without having to hire film crews or pay high royalties.
But someone has to film all that stock footage. Why not you? Did you know that the creator of each piece of stock footage receives a payment each time that footage is purchased? Stock image and video sites are constantly looking for more footage. They all pay slightly differently, but one thing is always the same: The more stock video footage you submit, the more money you're likely to make.
Create Branded Content
Are your videos being liked and shared? Are you generating more followers on social media? It might be time to sell some time in your videos to popular brands. You don't need to sell your soul to the man to do this. Simply get in touch with some of the brands you already love and make an offer to incorporate their products into your content. Firms are always looking to get their brands to new audiences, and as a travelling filmmaker, you can easily sell yourself as a marketing machine.
Travelling as a filmmaker isn't always easy, but it can be a lot more rewarding when you hone your skills, live your dream and make money at the same time.