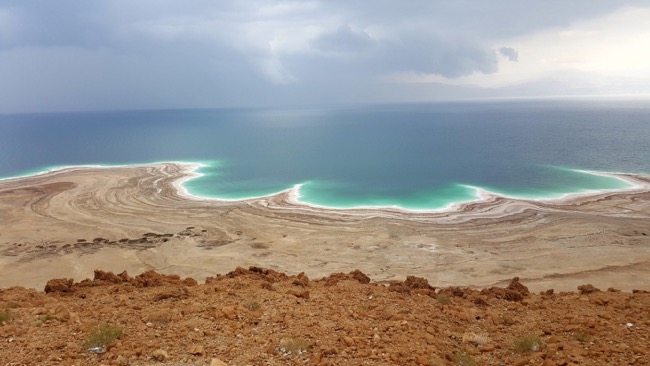 A trip to the Dead Sea on your next holiday is certainly well worth the experience; the Dead Sea has a rich historical and cultural value, and has been attracting tourists from all over the world for many years. Not only is it a unique place on this planet, it's also famous for its numerous health and fitness benefits thanks to its high mineral content and lower bacteria and allergen count.
However, no matter how great the Dead Sea may be in and of itself, there's a lot more to see in the nearby area, and it would be a shame to miss these sights as well. Want to make your holiday truly special? Here's how to make your holiday at the Dead Sea a more spectacular experience.
Accommodation
At the Dead Sea, as well as in its close surroundings, you'll find plenty of great accommodation that fits your budget and offers plenty of luxury and entertainment, depending on your choice. For those who like to be pampered, there are plenty of high class hotels; for those who plan to stay only for a while and move on right away, there are plenty of hostels. And, of course, there's everything in between.
Transportation
You'll have to plan your own transportation. There's the option of hiring a car (be careful, the roads are tricky), taking a bus (cheap) or taking a taxi (worth it in a group). If you're staying in a hotel or travelling in a tour, your transportation may already be provided.
The Dead Sea
It's a classic, of course; dip into the sea (lake, actually) where the salt content is so high, fish can't survive and people float, not drown. Enjoy its health benefits (due to its high mineral content) and enjoy the magnificent scenery.
Qumran and Ein Gedi
Before you go to the Dead Sea, there are plenty of archeological sites to behold, such as those of Qumran and Ein Gedi (where the Dead Sea scrolls were discovered). It's on the way, so be sure to drop by.
The ruins of Masada
At the top of Masada, a large and steep mountain, remain the ruins of an ancient fortress, once held by King Herod. Romans fought over it, and there's a great Jewish history and legend attached to it. Don't miss it!
It should be noted that it's not just about history, culture, and enjoying nature; you can also experience a great light and music show, or relax in a healthy spa. If you're planning on going on holiday soon, then why not make it truly spectacular and book a trip to the Dead Sea. It's guaranteed to be the trip of a lifetime.