You never hear of a celebrity, supermodel or star arriving at their destination and discovering that they haven't packed a specific outfit, or that they don't have the right top or jacket for a certain event. Of course you could argue that many celebs have people to pack for them, allowing them to enjoy flights without a care in the world.
Well the great news is that it isn't actually that difficult to pack like a pro if you consider the length and purpose of your trip. You too can enjoy stress free flights, knowing that everything you need is safely in your suitcase or bags whether it's an overnight stay or a round the world vacation. Some people get stressed just thinking about packing, but there is one thing that every pro knows – plan ahead and pack light. Here are some packing tips for an overnight trip.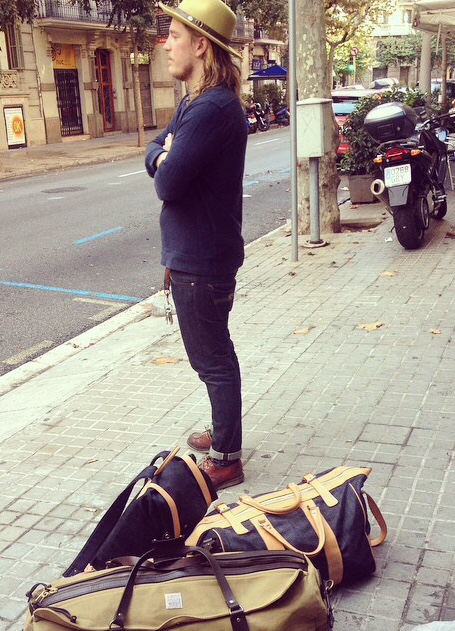 The professional way to pack for an overnight trip
It is so easy to pack too much, and that's the main mistake that most amateur packers make. Think like a pro and pack the minimum amount. You really don't need too much stuff and for an overnight stay you should be able to easily fit everything into one small bag. The outfit you wear that night can be easily freshened up with a clean top the following morning. Choose a striped top or a vibrant color if you want to draw attention away from the fact that you are wearing the same jeans, skirt or shoes. Throw your toothbrush and toiletries, make-up sleep wear and underwear into your bag, and add an eye-catching necklace or earrings if you want to really make an impact.
Minimize the cosmetic bag
A great space saving tip is to create a cosmetic bag specifically for your travels. Use plastic bottles of the size recommended by airlines and simply siphon in some of your favorite foundation, moisturizer, shampoo, conditioner and shower gel. Having a make-up bag that is streamlined and ready to go allows you to take full advantage of last minute deals. Pick up a roll on deodorant – it's more travel friendly than an aerosol. Smaller size products are perfect for your travel bag, and masacara, lip gloss, eyeliner, shadow and blusher are all available from most drugstores and department stores in cute, small editions.
Try products like bronzer that can double as eyeshadow or blusher. Mini toothpaste and floss is a smart essential, and you can also find folding travel toothbrushes easily. Add a comb as a space saving alternative to a brush. Solid perfume doesn't leak and designer fragrances from Stella McCartney, Marc Jacobs and Swarovski come in solid form, or choose brands like L'Occitane or Pacifico. Face wipes can double as refreshing hand wipes and a few cotton buds are handy for make-up application.
Tip
Remember to renew used items from time to time.
Carefree weekend packing
With terrific fares to a great choice of destinations on Flights.com there has never been a better time to plan a few exciting weekend breaks. Packing for a fun weekend trip should be easy, but it is so tempting to haul out a suitcase or a large bag. You really don't need it and having to cart a heavy bag around is guaranteed to ruin that fun, carefree vibe. Pick a simple, basic piece of clothing like a shift dress or dungaree dress and work around it. Choose a plain dark color – white or pastel shades will look grimy quickly.
A long sleeved shirt can be worn under a dungaree dress or worn unbuttoned over it as a cool cover up. Add a couple of sleeveless or short sleeved t-shirts – a basic for day time and a stylish silky fabric top for evening are ideal choices. And if you can't find one you like you can always make your own t shirt designs.
Pick a pair of lightweight flat, strappy sandals for indoor or evening wear and select something versatile like cowboy or biker boots to wear for travel and during the day. Low heeled boots work in almost any setting and are perfect for festivals, weekends in the country, city shopping breaks or walks on the beach. Take a pair of leggings or tights so that you can ring the changes with the minimum of fuss, and add a couple of changes of underwear and socks. Enhance your cosmetic bag with a travel size dry shampoo to freshen up your hair, and pack a pair of big earrings or a cool cuff and some hair clips or bands to be ready for anything.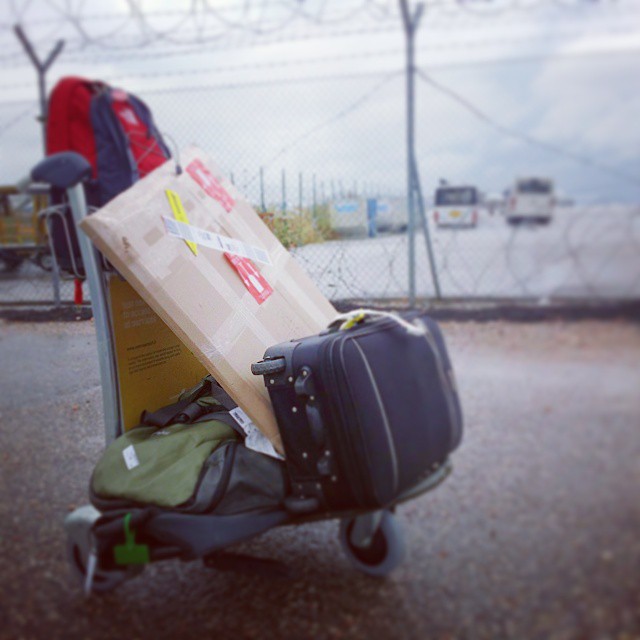 Tip
Take a drawstring bag or a few freezer bags from the roll to use to put used undies, clothing or socks in.
Pack like a pro for a week or more.
Packing for longer vacations can be fun – honestly! Once you've booked those dream flights at Flights.com you can get down to the serious business of packing your bag. Even for longer breaks you don't require a full matched set of Louis Vuitton, even if you are lucky enough to own one.
One large suitcase or travel bag has more than enough room. Choose a suitcase or bag with interior pockets and begin there. First of all, choose some sturdy footwear for walking such as low heeled ankle boots or trainers and put them inside a drawstring bag in one of the pockets. Stuff three pairs of socks in one and a couple of pairs of tights, one sheer, one opaque in the other. A pair of flip-flops doesn't take up much room and can double as slippers indoors. Pack a hairbrush, flannel and shower cap to augment your cosmetic bag, and add some extra costume jewelry.
Rolling clothes not only saves some space, it also prevents creasing and heavier items like jeans and leather skirts can go on the outside. For a week away you'll want to have several different looks. A leather skirt works for night or day and doesn't crease, and jeans and a denim skirt or shorts are also good. A sarong is light and can be used as a wrap or beach cover up and is ideal for some of the sunny locations. Take that old staple the stripey or brightly colored top to wear with skirts, shorts or jeans and use the long sleeved shirt as a cover up at night or as a tie up top for the beach. A shirt also looks great worn over a maxi dress, tucked into jeans or over a floral sundress. Take two swimsuits or bikinis and a couple of pairs of sunglasses. Add the basics and get ready to enjoy the vacation of your dreams.