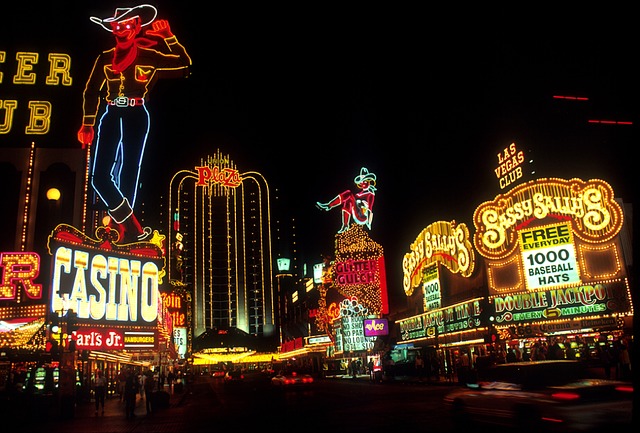 Planning a wedding can often be mentally and physically draining for the married couple to-be, which is why so many of them look forward to their bachelor and bachelorette parties. Where it used to be that these parties were relatively low-key, today's couples are finding all new ways to party and take a break from wedding planning.
For the groom and his groomsmen, there is no better bachelor party than the one that takes place in Las Vegas. Known for its non-stop entertainment, action, and fun, this is the ultimate place to host the party. So, if you're looking to plan your own bachelor party, or perhaps you're the best man in an upcoming wedding and are looking for ideas for a Las Vegas bachelor party, here are some tips you can use.
Give Everyone Plenty of Notice
Of course, the party won't be a party if only half the guys can make it, so this is why you want to give plenty of notice about the plans. Advance notice makes sure all your buddies will be able to get the time off work (if necessary), book enough rooms for everyone in the same hotel, and set aside plenty of spending cash to take with you.
Decide How Long You Want to Go For
One of the great things about Las Vegas is the fact you can find three and four day deals, which means you don't have to book a full week off work. This tends to be the perfect amount of time for a bachelor party, as it will give everyone a chance to gamble, take in a show or two, check out the various casinos, and just enjoy Vegas.
Investigate the Various Deals at Different Hotels
Your next job will be checking out the various deals at all the top hotels. Some may offer comped rooms, meals, or even gambling credit. Any deal or bonus is worth looking into.
Besides the deals, you also want to pick a hotel that has gambling, amenities, entertainment, and dining on-site. What this means is that you don't have to walk up and down the strip if you don't want to, because everything you need is right at your fingertips. If you're looking for tips on what to look for in a hotel/casino then http://www.thingsmenbuy.com/travel-deals/las-vegas-bachelor-parties/ has you covered. You'll find a wealth of helpful information here.
Check Out the Club Scene
No trip to Las Vegas is complete without checking out the club scene. Las Vegas clubs are notorious for their level of entertainment and their wow factor. The Vegas clubs are like nothing you've ever seen. If you want to go all out and really make it a night to remember, be sure to get on the VIP list ahead of time.
Additional Entertainment Options
Besides the gambling and the clubs, Las Vegas is known for its shows, strip clubs, live sporting events, and incredible dining. If you don't mind venturing outside of Vegas a bit then you can visit a gun range, the Grand Canyon, and some of the older casinos.
Las Vegas is all about packing as much into one trip as possible, which will make it a bachelor party to remember for the ages.