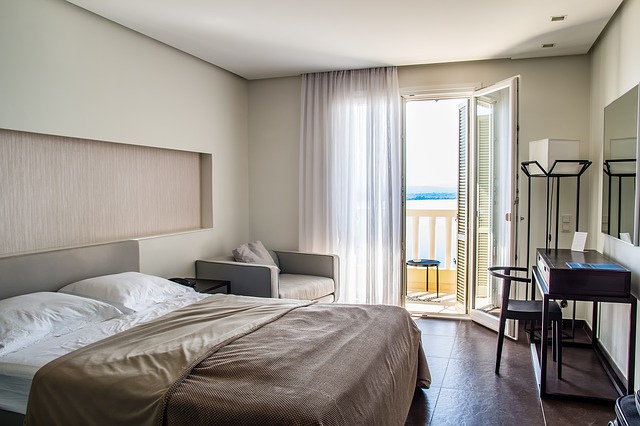 Choosing the right hotel is always a challenging task. There are numerous offers, promotions, deals and programs that makes the task more overwhelming. Each and every website now have a bunch of appealing photos that make you believe in the luxury they pretend to offer. So how can you tell which hotel is the right one for you?
Fortunately, we have a way to determine the right choice. Every person has its own preference and needs when searching for a hotel. You need to ask yourself what is the most important factor to you. Nevertheless, here are some factors you must take into account before booking rooms into a hotel:
1. Price
Price is unquestionably the most important factor. As a general rule, higher the price, more likely hotel will have to offer something better. Nearly each and every booking engine gives you to option to arrange the results by price.
Use these booking engines to check out what is available and compare the rates. Check whether you are getting enough facilities in return of the money you are investing.
2. Location
Location counts a lot. You would like to prefer a hotel near the beach or in a pleasant neighborhood. There are many booking sites that allow you to filter your search by location. You can also find hotels using guidebooks which lists most of the hotels by neighborhood.
3. Amenities and luxury
This is the most attractive factor while you are booking a room in the hotel. Most of the booking engines allow you to search by amenities the hotel can offer. For example, you would like to book a hotel which consists of a fitness center, swimming pool and a restaurant. The better the rating of a hotel, better amenities it must contain.
You must also look for hotels that can offer luxurious facilities. You can look for ferry deals on Hostelbay. Since ferry deals is a distinctive luxury in itself, you must look for the best options to make the most out of your vacation.
4. Real life experiences
It is highly recommendable to go through reviews before booking a hotel. This is where you can learn the truth about how good the staff is, how clean the rooms are and how good the culinary experience is.
Get insights into the real life experiences of other visitors. These reviews are more realistic and reflects the truth. You will come across some good reviews and bad reviews. Evaluate the authenticity of both of them and deduct your own decisions.
These were some of the important factors you must take into account before choosing the best hotel. However, there are some things must not do in order to get the best deal:
1. Do not assume expensive is the best
Generally, excellent packages are expensive, but there are exceptions. You must never assume that expensive is the best option. There are some less expensive hotel brands that can give you the same experience as expensive ones.
2. Do not believe blindly
Do not believe what the hotel has to say blindly. Do not get victimized by the marketing traps set by hotels. They would obviously praise themselves. There are many resources available on the Internet where you can compare the prices and facilities each hotel has to offer. Evaluate your own decisions and go for the best option.
Conclusion
Here were some factors you must take into account and mistakes you must avoid in order to get the best hotel. However this is not an exhaustive list. Your personal preferences will have a significant impact on your decision making.