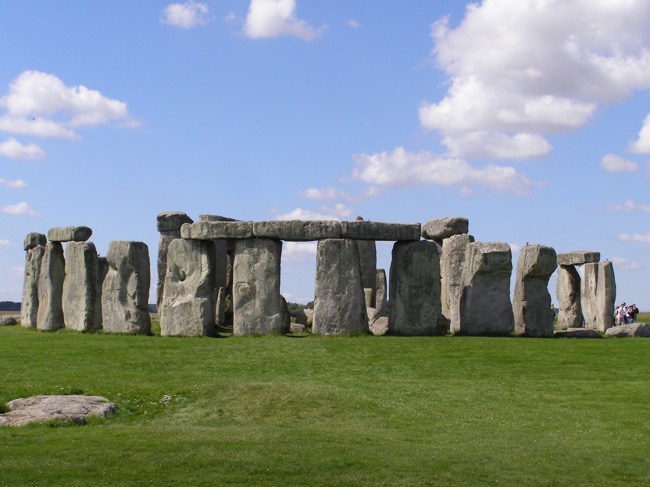 During the COVID-19 pandemic, traveling is not only risky for your life, but there are also chances that you won't get enough commute too! So, just be at home, stay safe, and let's plan for a big journey. A journey to London! Everybody is kinda tired, worried, and fatigue amid this lockdown. I hope this will be over very soon and by July or august people start traveling.
Tell me, which places are you planning to visit while traveling in London? There are so many excellent places around this city, of course. But, there are some places that you must keep into your list this time. And the first one after London city, this should be a place like Stonehenge.
What like the place Stonehenge looks? Is it made of stone? Right! It is nothing but some stone standing in a different position and different shapes. Is that all? No! There are many more here to explore Stonehenge.
Built within 3000 BC to 2000 BC, Stonehenge is known as the place of magic. People love to see it as a mystical place, where people used to go for the healing power of these stones. Though, other people want to see this place as a regular site, where the stone became the way to make a boundary. Still, at that time, how people made it possible to lift all these heavy stones poses the question.
So, do you want to know the route to travel from London to Stonehenge? You are in the right place!
There are a total of two ways to travel to Stonehenge from London. If you want to visit this old place, you have to go to London. So, let's know about the two types of travel process that you can take-
Travel way one- At first, you have to search for the travel groups. Daily, multiple travel groups start their journey to London Stonehenge. If you don't want any problem or stress, this one is the best idea. Once you have reached Salisbury, you have to take a trip on the local bus that only travels to Stonehenge.
Travel Way two- In this travel process, you have to take the train from Waterloo. This train goes to Salisbury. As this is a solo travel way, you can take a car too. Still, whether it is a car or private bus, you won't be able to make it near Stonehenge. For this, you have to take a special tourist bus. From Salisbury to the Stonehenge, it will be a journey of a total of 9 miles.
Once you have reached to the Stonehenge, you can visit the stones by staying away from it (10 yards) during the visiting hour. Once it is 'Public Visiting Hour', a group of 26 people will be able to enter into the stone and even touch them.
Visiting Stonehenge doesn't only mean visiting the rocks, it has natural beauty, amazing towns nearby, and food places that you must visit. Among the places around, you can visit Bradford-on-Avon- the area of fantastic restaurants and market, Bath- the home of hot springs and architectural beauty and Castle comb!
You can quickly complete your journey from London to Stonehenge within one day. Still, if you want to rest for a bit, there are many budget places to stay in Salisbury. So, are you in London now? Let's make Stonehenge your next travel destination!