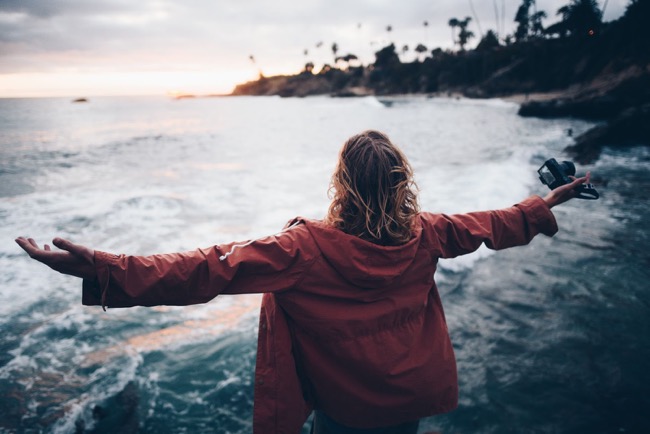 "Traveling – it leaves you speechless, then turns you into a storyteller." – Ibn Battuta
Everyone enjoys traveling, whether they are doing so to taste different cuisines, go shopping, take pictures, or just to connect with nature. Yet, not everyone has a fat travel fund to do so. If you are one of those who dream of seeing the world but think you cannot afford it, think again. Or if you're looking to become a successful remote worker. We have compiled a list of several opportunities to travel the world for free just for you!
1. Be an Exchange Student
There are several exchange programs that are absolutely free of cost. There aren't any application fees to apply and if you get selected, they cover your fair costs, accommodations, and tuition fees. For instance, the Global Undergraduate Exchange Program is a fully funded opportunity for university students to study at an American university for one semester. Moreover, students are provided with a monthly stipend which they can use to travel around the states.
2. Volunteer Abroad
You can choose to volunteer abroad in exchange for free food and accommodation. There are several volunteer opportunities for almost every field of study or area of interest. For this purpose, Workaway is a famous and reliable platform that connects volunteers with the locals around the globe. Generally, the volunteers have to work five to six hours a day, five days a week. They have the rest of the time to themselves so they can easily travel to nearby places. Taking a summer internship is another option here.
3. WWOOF
WWOOF means worldwide opportunities on organic farms. If the idea of living and working on a farm ever fascinated you, this is your way to travel the world for free. The farmers that need any kind of help at their farms, put up a profile on the WWOOF website and ask for volunteers. Those who are interested have to work for four to six hours at their farm and in return, the farmers provide accommodation and free organic food.
4. Teach abroad
Thousands of international schools are looking for exchange teachers especially those who can teach English. If you can teach English as a foreign language, you are just one step away from your dream of traveling for free. Some of the best sources are TEFL.com and ESL Cafe, for job hunting. The host family provides you with free food and accommodation and sometimes these opportunities are paid so stay for free and travel around. This is also a great option for former teachers.
5. Get a master's degree
Getting a master's degree can also help you to travel for free without costing you even a single penny. Through a European award "Erasmus Mundus Joint master scholarship" you can travel and stay in different countries of Europe for two years. Students are rotated between two to three universities during their degree and all financial cost is covered. The cherry on the top is that they get a stipend as well. If this isn't your cup of tea, there are still ways to get a great job without a degree.
Takeaway
Just remember there is a cost for everything, if not in the form of money, then it may be in the form of hard work. All these funded opportunities require you to go out of your comfort zone and convince the funding agency to choose you over thousands of applicants. Stay flexible and open-minded and keep looking for opportunities.