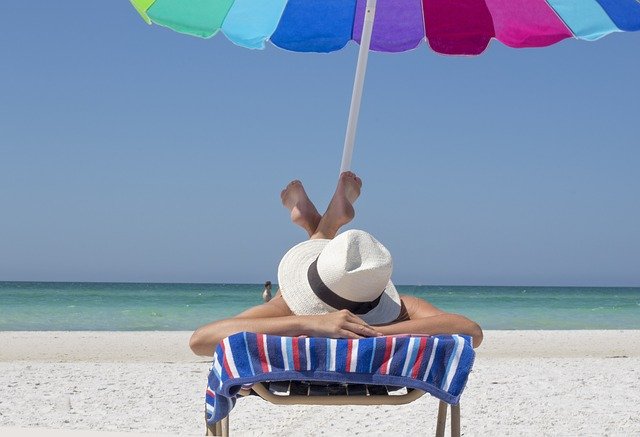 Are you as tired of the cold weather as we are? Don't you wish that instead you were bundled up in a heavy coat, you could instead be in a bikini or boxers on a beautiful beach? Because if you do, you are not alone. Most people dread the elongated winter months that never seem to end and much like them, we wonder why summer takes forever to arrive and then passes us by in a whirl. Well if there's one place in the world where it's always summer, it's Florida. Very aptly called the "sunshine state" Florida never runs out of the glorious rays of the golden sun and it also happens to be the place where, much like the sun, the fun never ends. So, if you're craving for a much-needed vacation, follow these ideas to plan for a trip to Florida.
The best time to go
This is a crucial decision to make before any travel, no matter the destination. Before planning an itinerary or booking yourself plane tickets, research well about the destination that you want to explore and decide whether your chosen time of the year is the right time to visit said location or not.
There are several factors that play a vital part in determining the ease, comfort, and fun that you may or may not have during your holiday. The climate of your travel destination, its tourist season, when it's most likely to be over-crowded and hence over expensive are all factors important enough to consider before you finalize your travel plans.
Florida's climate is moderate all year round and so that isn't really a matter of conviction but the crowd that this place attracts sure are. Florida boasts some of the most attractive beaches in the world, not to mention the hoard of amusement parks and is thus a holiday favorite among adults and children alike. Florida's high season ranges from mid-December to mid-April so pick a month that you feel attracts a crowd that you will be able to handle so that you can actually have fun and not feel overwhelmed.
Where to stay?
Even If you do have family or friends who live in Florida, we highly recommend that you add to your vacation the experience of living in a hotel because Florida offers a variety of them, in all price points and varying degrees of luxury. Where you choose to stay depends largely upon the destinations that you pick to visit around the state.
As Florida's most beloved attraction is the Disney World, a family that includes children will likely want to stay in the proximity of the theme park to make the transfers more convenient. The Westgate Kissimmee town center stands within minutes of Disney world and boasts a variety of fully furnished houses, studios, and four-bedroom villas. You must check out their rooms to get an idea of their quality.
Getting a furnished apartment with multiple bedrooms instead of several separate rooms in a hotel otherwise, is the best idea for a family with kids. Also, the fully functional kitchen will help maintain your holiday budget so you don't have to eat out all the time.
Amusement parks
You cannot tell a Floridian travel story and not recount your tales of being at the Walt Disney World. Tourists from all over the world gather to experience the marvels of Disney world and rightly so. But Disney World isn't the only amusement park in central Florida. Orlando is the heaven of theme parks as it houses Disney world and universal studios but there are many other theme parks stretching to other cities in the state.
Orlando is also home to SeaWorld which has three theme parks to boast about. The main sea world, Discovery cove where you can swim with dolphins and Aquatica, a thrilling water park. Legoland, in nearby Lakeland, is sure to be a treat for your younger ones, with its rides centered around the iconic building blocks.
About 75 miles west of Florida, in Tampa, stands the African inspired Busch Gardens, with its wild animal exhibits, live entertainment and an array of animal-themed coaster rides.
The beaches
Florida is home to the world's most stunning soft sandy shorelines. With about 825 miles of beaches to choose from, the state is least likely to disappoint a lover of the sand and the sun. From Pensacola Beach to siesta key, to Miami Beach, to Daytona Beach every coastal line has something unique to offer.
Whether its seclusion that you're searching for or surf-able waves or an all-day party, there is a Florida beach to suit your needs. Every coastal belt also offers a charming blend of food, culture, shopping, and nightlife of its own. With quaint restaurants, nightlife spots, fishing spots to snorkeling and other water sports, it's nothing that you would miss at a Floridian beach.
Conclusory
Florida is a big state and by big we mean huge. Every Floridian city has something unique to offer in terms of recreational activities, culture, and food. And although one would say that Florida's top travel destination is Disney world, there are actually a multitude of attractions that the state offers. You could visit Orlando to enjoy Disney world and universal studios, or go to Naples if you prefer the quiet sports of golfing and fishing.
The Florida Keys are a nature lover's paradise from snorkeling amongst coral reefs to riding a boat through the everglades, these string of islands have something to offer to everyone. For the history geek of the family, you could always visit St. Augustine, which is reportedly the oldest city in the United States. Or you could catch the high life in the bustling city of Miami, with its booming nightlife and exciting celebrity culture.
The state also has an abundance of museums, art galleries, restaurants that offer a variety of cuisines, historical sights, state parks for the hiking enthusiasts, shopping plazas for the shopaholics and basically any and every recreational activity that one could ask for. If there's ever a dull place in the world, it surely isn't Florida.