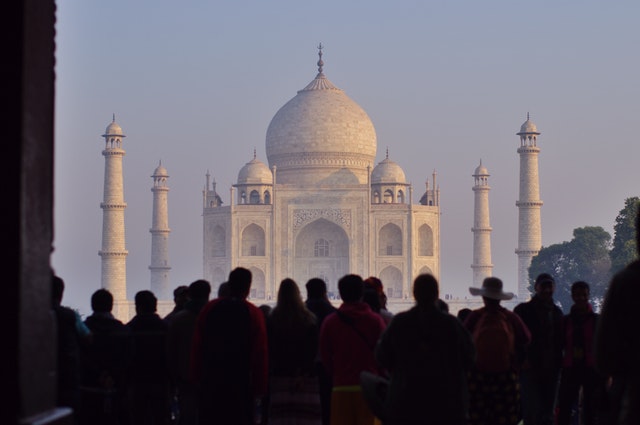 India is one of the oldest countries in the world and there are so many things for travellers to experience on a holiday here. Here is what to expect if you have never been to India before.
Ancient Ruins
India has 5,000 years of history to explore and there were once many kingdoms in various parts of the country with their own style of architecture. You will find ancient ruins in all different parts of the country. Hampi was the capital of the Vijayanagar Empire and there are many temples and palaces that you can visit.
Visit Nalanda in Bihar to find a 1600 year old university. Take a trip to Fathehpur Sikri, a small city west of Agra, to visit abandoned Mughal architecture. Delhi has restored many of its ancient ruins and it is a great place to see monuments that have been restored to their former glory.
Stunning Landmarks
Architecture in India varies from time era and particularly from who was ruling the particular place at the time. Visit the world famous Taj Mahal in Agra. Explore Jaipur and see Amer Fort, Hawa Mahal, City Palace, and Jal Mahal. Take to trip to Delhi to see the Red Fort, India Gate, Qutub Minar, Lotus Temple, and Swaminarayan Akshardham Temple. Head south to visit the state of Karnataka and see Mysore Palace and Madikeri Fort. Visit the famous Brihadeeswarar Temple in Thanjavur, Tamil Nadu.
Delicious Food
India has a wide variety of food delicacies. Around 30% of India is vegetarian and you will find exquisite vegetarian delicacies like Malai Kofta, Palak Paneer, Rajma, Mutter Paneer, Kaali Daal, Chole Bhatooras, and Aaloo Paratha. Each state in India has its own traditional recipes as well so there is a wide selection of food to choose from.
A few popular meat recipes are Chicken Chettinad, Kerala Karimeen Fry, Chicken Coconut Fry, Kerala Chicken Roast, Naadan Crab Masala, Beef Dry Fry, Kori Gassi, Coorg Pandi Curry and Hyderabadi Chicken Biryani. Whether you try vegetarian food or eat meat you will find that food is an important part of the Indian culture and that everything is prepared with fabulous spices and cooked to perfection.
Hustle & Bustle
India has 1.3 billion people and everyone has places to be and things to do. The traffic is crazy so it is better to let someone else do the driving. Sit back and relax because it can take hours to go 25km, luckily there are lots of things to watch as you wait.
You will see everything from multiple people on motorbikes, beautiful clothing, oxen or horses pulling carts, to modern equipment like bulldozers driving down the street. Head to a market and you will see so many people bustling about. Somehow there is synchronization in all of this chaos and you will learn quickly to go with the flow.
Stunning Scenery
If you're a budding photographer, then a holiday to India will be perfect for you. In spite of the amount of congestion in India there are many areas with breathtakingly beautiful scenery. Yumthang Valley, Sikkim is a stunning are that is surrounded by the Himalayan Mountains. Stok Range in Ladakh is another stunning place in the Himalayans.
Ooty and Kodaikanal are stunning hill stations in the state of Tamil Nadu and Hoggenakal Falls is a beautiful waterfall to visit. The state of Kerala is a vibrant green and you can visit tranquil backwaters, see beautiful beaches, and go trekking on unspoilt hills. These are just a few of the places where you can see stunning scenery in India.