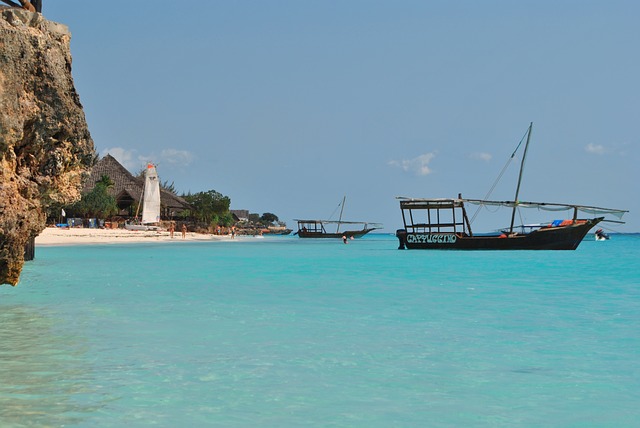 Many people tend to dream about their next idyllic island holiday, but have you thought about heading off to one of Africa's most exotic locations? Here are a few of our favorites:
Bazaruto And Quirumbus Archipelagos, Mozambique
Both of these islands offer a quintessential island experience with their own charm. The largest population of the endangered dugong (a manatee-like animal) lives in the Indian Ocean alongside whale sharks, manta rays, humpback whales and dolphins. These islands are perfect for both a couples retreat and a family holiday. Quirimbas Archipelago is soon becoming one of the most sought-after island holiday destinations in Africa as it is quite romantic and remote and is, therefore, ideal for honeymoon hideaways. You'll be met by the unspoiled beauty of turquoise waters, palm trees, and white beaches – without the swarms of tourists.
There are many things to do on this island such as snorkeling and scuba diving among the coral reefs, venturing out to sea in search of dogtooth tuna, sailfish, mackerel, marlin and bonefish or simply enjoying the sight of many whales, dolphins and turtles which are home to the warm waters.
Make sure to take along some digestive supplements, to make sure you that you can fully enjoy the unusual cuisine. Click here to get in-depth reports of different supplements.
Réunion Island
This island can be seen as the Hawaii of the Indian Ocean with its verdant mountain peaks, dramatic scenery and an active volcano. The island is made up of contrasting beaches of black and white, mountainous landscapes, lush forests and streaming waterfalls as well as brasseries, boulangeries and bistros. It is also full of a host of epicurean delights, religious and colonial buildings as well as museums.
Even though it is a popular escape for the French and a tropical island of intense beauty, the hotel industry is not yet truly developed – with only one five star hotel on the island.
Mauritius
Mauritius is definitely one of the most established and advanced islands in Africa. With an excellent transportation system, a thriving business sector and economy this is a great island if you are looking for a tour with first-world amenities. It is a place of excellent resorts, beautiful beaches, a booming social scene and tropical vegetation.
The climate is tropical with a dry, warm winter (May to November) and wet, humid, hot summers (November to May). They do have occasional tropical cyclones which mostly occur from the end of December until March.
Zanzibar
This is a land of pearly beaches, warm waters, spices and a rich marine life. The cultural and historical core of Zanzibar, Stone Town, is dotted with traditional and architectural delights. The smaller islands that surround Zanzibar are more secluded and less developed. On Pemba Island and Mafia Island, one can snorkel among colorful reefs and dive with whale sharks. Pemba is also the land of mangoes and cloves with terrain that is lush and fertile with spice and fruit trees.
If you're worried about getting water in your ears while diving, click here to find out how to get rid of it.
Madagascar
Madagascar consists of 250 islands, 5000 km of coastline and 450 km of the barrier reef. Divers can choose to go and see anything from rusted shipwrecks to underwater cathedrals and they share the waters with reef sharks, whale sharks, rays, graceful turtles, colorful rays and many curious fish. If you're not keen on diving you can recline in a hammock while watching the humpback whales.
Madagascar is home to sifaka, brown and ringtail lemurs and is a cultural melting pot of ancestral rituals, intricate beliefs, exotic cuisines and ethnic spices. It is also home to a few weird and wonderful creatures such as the fossa, colorful chameleons, vivid frogs, turtles and oddly shaped insects.
Seychelles
This island is home to some of the best beaches in the world. You might think that tropical paradises like this only exist in movies. You can spend your days discovering beautiful beaches and spend time in the crystal clear waters. The abundance of sea life is a sight to behold. If you spend too much time in the sun, read more about what to do about sunburn.