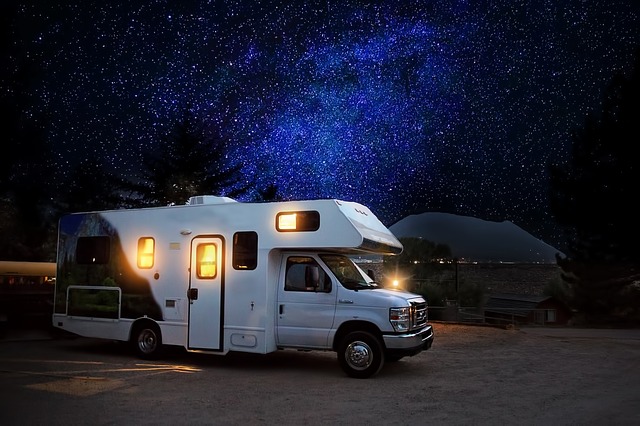 In the 21st Century developed world, the rat race runs all. Most people seem to function on autopilot, working all year round for a two-week break in the summer for a holiday abroad. So it's no surprise that some people are beginning to wish escape the routine of a 'normal' life and are instead willing to be seen fully embracing the RV lifestyle. That lifestyle is undoubtedly one of freedom, travel and beauty. So, if you want to liberate your life and travel America in an RV, we think you can do it – and here are our reasons why alongside a few top tips.
Firstly, life's too short
Most of the advice older (and sometimes wiser) people give out to young people is that life is too short. The words "live your dreams while you can" can often seem totally cliche, but they are true. And to liberate your life and travel America in an RV is to live a dream while you can.
There is so much of the world out there to see, it makes literally no sense at all to sit at home and just wish to say it. While you can be proactive and see the world, you should. Go out and do because one day, you might just regret never doing it. Unfortunately, nobody has a crystal ball into which the future reveals itself, so you might as well take the time you have now and run with it. What's the worst that can happen?
Just because something sounds crazy doesn't mean you shouldn't do it
Of course buying an RV and travelling around America in it sounds crazy. After all, you'll have to sell a lot of your possessions to fit into the RV, live and work from a home on wheels and hope you can manage living in a much smaller space than you're used to. But just because it's not the norm shouldn't discourage you from fully embracing the RV lifestyle.
You should absolutely follow your dreams and liberate your life and travel around America in an RV. It's an achievement to be able to do it, not least because you'll see all 50 states, but because it takes a certain kind of bravery to do it. You've got to be courageous, and in this world courage gets you a long way indeed.
So, just because people think you're crazy doesn't mean you should pack your dream away and never think about it. If everyone did that throughout history and in their lives, where would we all be? Answer: probably still in caves.
Just make sure you plan thoroughly
It's obvious that fully embracing the RV lifestyle means thorough planning. But it's important that you're aware of just how much work goes into transferring your life into one RV.
You'll need to plan what to do with all of the stuff you currently own, or where you're going to store it, how you're going to get WiFi when you're on the road travelling, how you're going to make money and roughly where you want to go on your travels.
There's a lot of official stuff and 'adulting' that comes with liberating your life and travelling America in an RV, but it's important and necessary. You'll need somewhere to get your post delivered to as well!
While this can seem daunting in the beginning, it's not the end of the world and it shouldn't put you off following your dreams. No matter what you do in life, there are strings attached. Travelling around the US in an RV is no exception, so you will have to bite the bullet. The sooner you do it, the sooner you're on the road!
Remember: everything and everyone will still be there when you get back
Perhaps the scariest part about moving into an RV and travelling America is the reality of saying goodbye to your family and friends for an unknown amount of time. It's sad and it's heartbreaking, but your nearest and dearest love you and will always be there for you.
Just because you're going away doesn't mean they are too. Your family and friends will still be there when you visit home and if you ever choose to return to the 'normal' world of houses and permanent locations again. You're never alone if there are people in your heart. And it's important to remember that when you do something as life-changing as fully embracing the RV lifestyle.
So, we wish you the best of luck in liberating your life and travelling America in an RV. You'll have the best time!