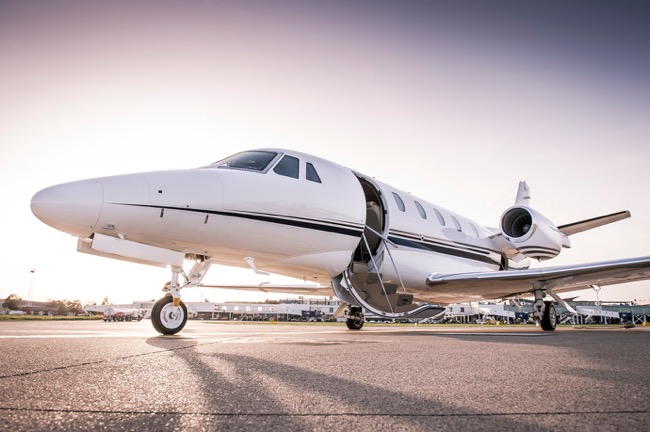 If you're looking at flying somewhere and you want an extra touch of luxury while you get there, private jet hire is without doubt the best way to do this. Whilst commercial airlines do offer a first-class experience, flying privately means that you can tailor the travelling experience and make it work for you, and you only, with a plane set up to meet your specific needs. It can't be denied that a luxury element exists here, but flying by private jet is about so much more than this. Next time you're planning a trip, take into account these key advantages about flying privately.
Your aircraft.
Are you taking 7 friends along with you? Do you need a large workspace? A commercial airline won't be accommodating things like this, but flying privately means that you can choose your aircraft to meet your specific needs. If you want seats where people can take a powernap, or multiple chairs around a table, then you can choose the plane that offers this.
You will have your plane totally to yourself. You won't be confined next to strangers for a long flight and having to worry about your elbows whilst you're working on your laptop. Instead, you'll be spending a more relaxed time with friends and family, or getting an important meeting with colleagues wrapped up ahead of your arrival.
You'll be in charge of the finer details for your journey, whether that's enjoying a limitless supply of champagne or just picking at smoked salmon blinis. The menu is entirely up to you and what you'll need for your flight. First class might offer a superior meal, but you can't customise it, all passengers will be eating the same, mass-produced food.
Sometimes a trip away just won't be the same without your pet, but travelling as cargo on a commercial plane can be very anxiety-inducing – for both of you. An aircraft charter means that your pet won't go anywhere near a cargo hold, instead they can relax right next to you for the entire flight, enjoying the same comfort that you do, and you can't beat that.
Your flight.
The advantages here are many, it's essentially a completely customisable trip. You'll save time by bypassing busy airports and their inevitable crowds and queues. If you have a small, private airfield or airport nearby you're free to leave from there at a time of your choosing and arrive at the airport closest to your destination. This means reduced travel time and more time wherever you're going to so you have a greater chance of fitting in everything you need, or want, to do.
You can stick to your own schedule by leaving at the time you choose without being subject to the risk of the delays you might be with a commercial airliner. There are too many outside variables for them to take into account and the time you're supposed to leave may very well not be the actual time that you do. If the flight before yours is running late, then so are you. There are no such problems with a private jet, you can choose your own times.
There will be no negotiating a crowded airport and queues as you make your way to first class, you can have your chauffeur drive you straight to your plane on the tarmac. Or, if you have time to kill, private terminals often have luxurious private lounges where you can enjoy a glass of champagne or a superior cup of coffee while you wait for your chosen fellow passengers to arrive.
You won't be subject to the layovers that you would be on a commercial flight. That means no sleeping in airports or spending hours wandering around waiting for your connecting flight. Do you need to go straight from one meeting in NYC to another in London? Flying privately will get you there quickly and easily with no stress. Another big plus point is not having to panic that you'll miss your flight if you're running late – a private jet will be the one waiting for you.
When you're looking at these advantages all together, it's easy to see why people choose to fly privately over travelling with a commercial airline – the experience is simply second to none.