As the sky has endless stars, in the same way, the world has eternal beauty to have a glimpse. No matter wherever you go, your eyes will spot a destination which is magnificent in its way. Even more, to reach them, to rejoice them is not hard these days.
Amplifying the beauty of the United States, being a charm of Oceania, Hawaii is a world-renowned tourist destination. One can call Hawaii synonymous to exotic beaches, lush flora, rainforests, aromatic coffee, and rejuvenation.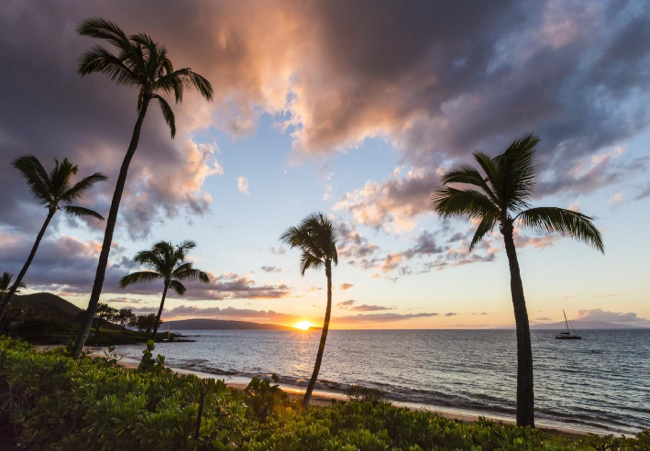 [Picture Source: Gohawaii]
For all with wanderlust, honeymooners or family getaways, Hawaii is a one-of-a-kind tourist spot. Making a single visit here will etch your memories permanently. This place certainly never disappoints anyone reason being a haven for glorious beach lovers, iconic destinations alluring flock of tourists.
Hawaii vacations will blow up your mind and will make sure that your trip to Hawaii has magnanimous experiences. Don't get bothered with what to do in Hawaii or where to go in Hawaii as, before stepping, you will be acquainted with the places.
Get Sun-Kissed At Beaches
For a beach vacation, Hawaii tour is an optimal option. It mesmerizes the tourists with picturesque beauty and azure oceans. Being fond of water sports, sunbath and sea, you must not delay yourself coming here.
Among the beautiful collection of nature covered beaches, one of the fascinating beaches is
Lanikai Beach considered being a synonym to "heavenly sea." This beach has snorkelling spots and recognised as the top beach in the world. For the idyllic weekend with family or partner, make a getaway from your place.
The most intriguing thing about Lanikai beach is that is fun-filled, makes people crazy and perfect place to swim and revivify life. For even the adventure of kids, this beach is purely sublime.
Kaanapali Beach is yet another beach to offer tranquillity and charm to the travellers. The tourist in quest of beach shacks, beach sparkles, golf courses, and buzzing restaurants can visit anytime round the year. The views of the shore are magnanimous being a hub of water sports arousing the curiosity of the tourists.
In the bucket list of beaches, add another gem named Waikiki Beach which hardly needs an introduction. It has endless options of water sports with adventures like sailing, boarding, paddling, wakeboarding, and many others. The high-end sports lover must not forget to visit here.
Even more, those who want to try their hand in such adrenaline sports must backpack accordingly for this particular location as well. The waves of water go rolling on with having no standing up anywhere.
The excitement takes new twirl at Ko Olina Beach in Hawaii, a perfect place for picnic for not only locals but even for tourists. You can splash the water, take pictures with sunset views, and enhance the beauty of holidays.
Punaluu Black Sand Beach
The beauty in the world has never been the same. The offbeat beach in Hawaii is Black Sand Beach made of basalt and is created by lava. The lava has a feature to cool down the aqua instantly as it is touched. In real terms, this seashore is ultimately chunks of lava, making it extraordinarily wonderful.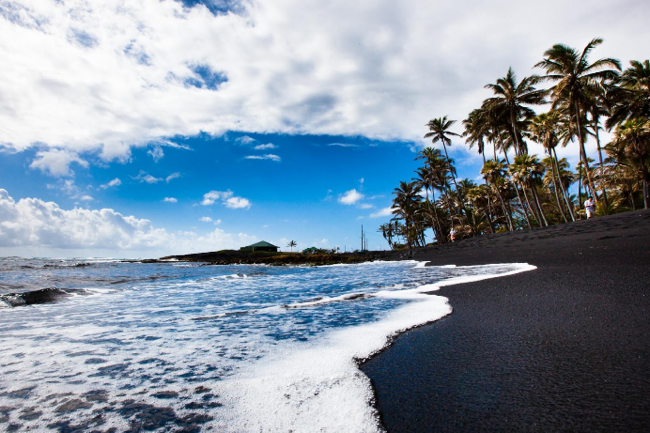 [Image Credit: Gohawaii]
Interestingly, you will get the company of turtles at the edge of the beach to feel the chilling water. Such astonishing, breathtaking views can only be savoured near the shores.
Once visit beaches, stress outreaches!
Adventure Rush in Hawaii
One can miss anything, but a missing adventure in Hawaii holidays is difficult to overlook. If you adore challenges, first book the united airline cheap flights, then get your backpack ready and set yourself off for the trip. Just doing this much is not enough, while TRAVELLING THROUGH PLANE, there are some other essential things.
For a hassle-free flight booking, one can consider Faremart, a travel booking platform serving al the travellers and seekers around the globe with its best services and 24/7 customer support.
At first, visit the most active volcano of the world, Kilauea volcano which fixes your eyeballs to the view. The giant fire curtains at the base forms array of colors which does not become a cause of explosive activity. It has a great view and gives goosebumps seeing it.
To explore more, another spectacular view in Hawaii is Haleakala National Park, which captivates the attention, as well as swarms of tourists pay a visit here. You can see the highest peak here of almost 10, 023 feet over the level of the sea. There is even a hidden fact that a demigod incarcerated the sun for elongating the day.
Not only this makes it distinct, but this park has some enormous breathtaking gardens, red desert landscape, and cascading waterfall. In snow seasons, heavy snow causes the closure of the national park.
Dangerous yet Way to Heaven
Did you see the way to heaven? Don't you know about it? Well, remain unbothered as we have the way and complete knowledge of where is it, how it looks like, and how much exquisite is it.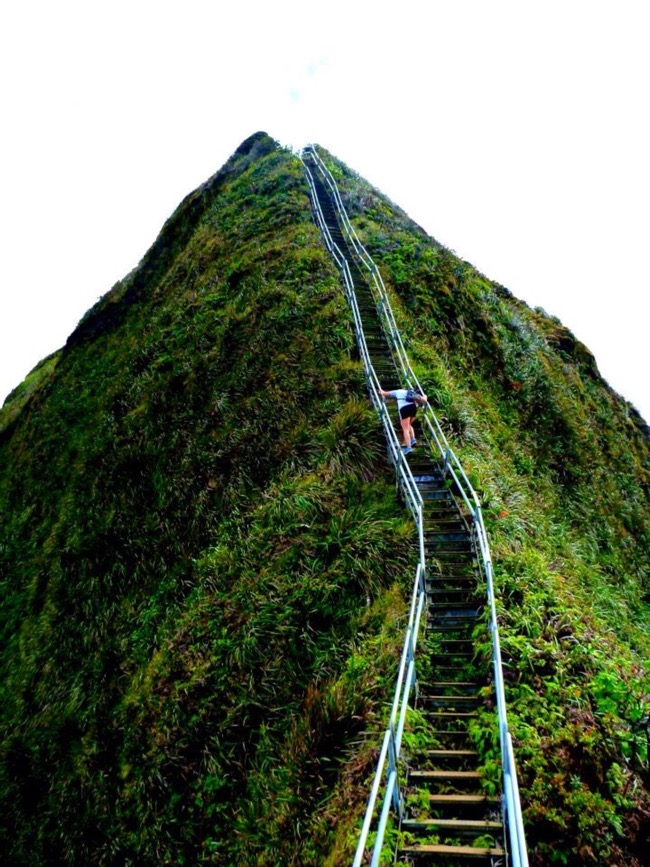 [Picture Credit: Trover]
Wanderers or friends together feel affectionate trying strange activities as they involve themselves in something which makes them look cool. Similarly, one of the notorious activities on a trip to Hawaii is Stairway to Heaven. In real conviction, faint-hearted do not pound on for such fun.
The island of Oahu, where you can own this exhilarating experience, which at times sounds perilous, and can even make you ask yourself to go for it or not. The unfathomable panoramic view of this place is awe-inspiring, and you can't stop yourself being here.
It has almost 3,922 steep stairs which takes approximately five to six hours to climb and reach in the sky, whereas, it takes two to three hours coming down to normal level. No doubt it is risky; however, it has become illegal to get its way.
A Quirky Chase, Pineapple Maze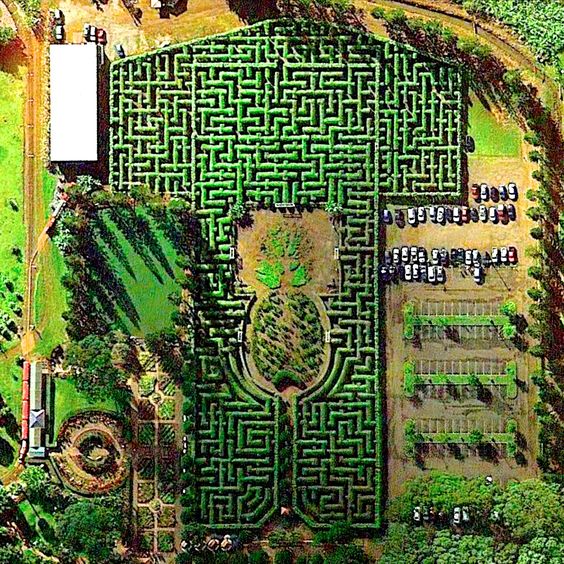 [Image Credit: Pinterest]
Everyone is a lover of their partners, but are you a lover of pineapple? It may sound bizarre to you; however the truth is Hawaii has the most exotic and colossal maze in the world. Pineapple Maze located at Dole pineapple plantation is in approximately 20,000 acres boasting over 14,000 colourful plants.
You cannot say it a mere pineapple plantation area as it is a maze which can puzzle you easily. While walking through the flora, you will have secret mazes to cross captivating your complete attention. To be quick, a secret to cover the maze, follow the entrance signposts.
Are you ready for the larger-than-life experience?
Feel the nature in Glamping Camping
To feel the open-air, to spend time with nature, to indulge in something out of the ordinary, Hawaii tour is a must. In frame to find accommodation in Hawaii, we spend nights in luxurious hotels, resorts, how about camp a night in lush nature? It's not unnatural or something which can't be done.
Spend your night in open-air and enjoy this unique experience of sleeping in Treehouse. Visit Volcanoes National Park in Hawaii would give you this charm where at times, you may find it eerie, surrounded by rainforest, under the gaze of stars and clear sky. Escape from busy life and seclude in a bamboo treehouse, hard to find at your place and to undergo the unexpected feelings of life.
To End up Hawaii Voyage
By saying to finish it won't give a stop to Hawaii trip. To revive the soul, to restore you, visit to Hawaii. We know it is hard to find a place like this. The unseen part of the world lies here in Hawaii.
Stop pondering much and dive into this experience!