Caution! Do not read if you are not daring enough or have a weak heart.
This blog is for those who are globetrotters and people seeking adventurous places to visit across the globe. To visit these spooky places, you need to be daring enough, as they will scare the hell out of you. Doing similar things again and again won't give you different results; likewise, going on a regular vacation with no zing and fun will snatch away the essence of vacationing. For an awesome vacation, you need seasoning of adventure.
Traveling is a break from your regular tiring life and induces energy, motivation, and zest to endure the harsh life. However, traveling is not a cakewalk, as there are certain risks that walk parallel to it. Though we no longer have a 'road not taken' kind of situation with us (credit goes to the internet), that allows us to explore even spooky places that are downright dangerous.
One cannot speculate all kinds of travel dangers, as they might vary from one place to another. The main issue is that, despite these dangers, there are places that you cannot resist. Not every time you wish to have coconut water in your hand or sand beneath your toes. At times you need to stretch your limits and explore new things. And, to enjoy your trip with a free mind, make sure you buy the best travel insurance policy. In this blog, I have mentioned five of my favorite places that every travel buff would like to explore.
Let's explore!
The Kokoda Trails
The Kokoda Trails are humid, treacherous, hot and leech-infested territory, which spreads across 100 kilometers in the southern and northern side of Papua New Guinea. The place offers exotic rainforests that have different jungles and animals. Along with this, there are several villages whose natives have inhabited this land for quite some time. Apart from this, the Kokoda trails have seen several World War 2 battles among two strong competitors: Japan and Australia.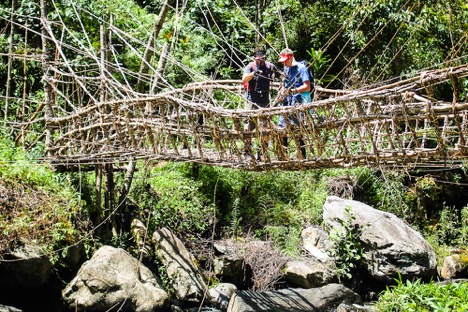 Thousands of people smack out their funk to trek in the deadly trails, which are no less than a lion's den. Covering the entire trail is equivalent to walking 10 hours for six days, approximately. Unlike the other skiing piste, this place does not offer shops near the ski area; thus, you need to carry everything that you need. The place has spiking mountains making the journey even longer and you get the company of nasty mosquitoes who may also make you vulnerable to malaria. Guides over there are friendly and will narrate the anecdotes of the lionhearted soldiers who fought with old foxholes. As everything comes with a cost, you might end up dehydrating yourself or break a bone or two while enjoying the adventures offered by this place. Therefore, if you have added this place to your travel bucket list, then please do add travel insurance to it as well.
El Caminito Del Rey
This place was walked by King Alfonso XIII and, therefore, was named Caminito del Rey. This is a meter wide man-made path that exists and runs parallel to a cliff of about 100 meters tall. Though this place is technically closed due to loss of five lives between the years 1999-2000, numerous people still visit the place to try their hand at hiking.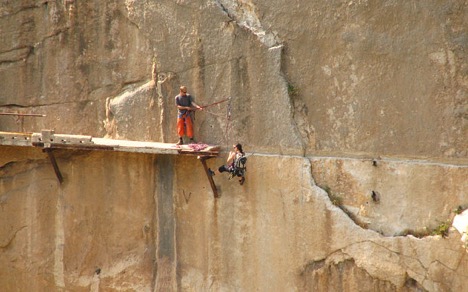 The place is surrounded by rusted metal rails due to which the hikes are left with only one choice of looking straight down to the rocks, as there is no secure wooden path along the way. Support beams of the place are rusted, and therefore, you need to be very careful while climbing the mountain. All this makes it a perfect place for people who like to get the adrenaline rush and are open to cranky adventure.
Yakutat Bay, Alaska
Alaska has the biggest coastline when compared to any other state of the U.S. Despite that, the scorching cold temperature of Alaska does not allow you to utilize this place for surfing. One of the biggest challenges for the skiers who can resist the cold has several big waves of Yakutat Bay. This place is famous among surfers who like to enjoy surfing in the surreal environment, surrounded by snow-covered mountains. The Yakutat town is a self-proclaimed Mecca for surfers and is known as "The Far North Shore."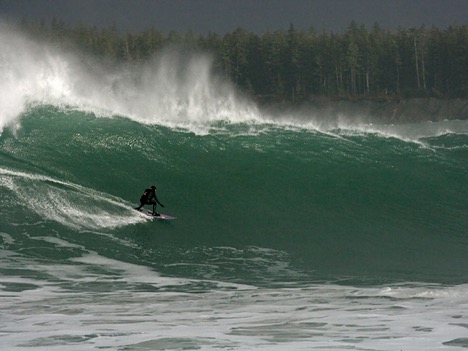 To survive and enjoy the adventure to the fullest, you need sports wetsuits with hood, booties, and gloves. To reach the water, you first need to cross the snow-covered surface. The place also offers a spectacular view of the Saint Elias Mountains, which is 17,000 feet high and is known for its world famous expansive ice fields. So, if you are planning to visit this place, make sure you have already purchased a comprehensive travel insurance policy. I do not mean to petrify you, but as it is said, "prevention is better than cure." Therefore, make sure to take all the precautionary measures in advance.
Zermatt, Switzerland
Switzerland is a country known for its ski towns, but Zermatt is one of the most classic places. It is known to be the Holy Grail for skiers. Peaks of this place are covered by glaciers and all the environmental conditions of the town foster skiing. Here, you will get only electric cars to commute and can easily find luxury hotels for a comfortable stay.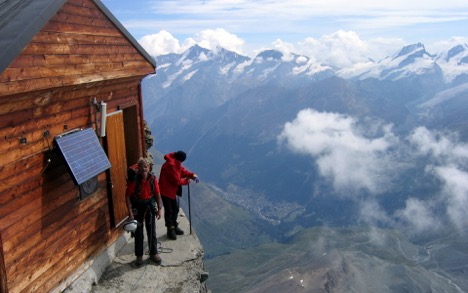 There are three skiing zones in the town, each offering a separate cluster of lifts and all these can be accessed through a single ticket. Zermatt offers overwhelmingly stunning scenery, and the icing on the cake is its adventurous skiing and snowboarding that offer vertical drops of about 7,152 feet on the terrain. When it comes to skiing, there are a lot of unforeseen risks attached to it; therefore, it is advised to go for a travel insurance policy to be on a safer side.
Over to You!
I hope you people get to visit these places (if you have not) as soon as possible and do share your experience with us. Will be back soon fellas with more adventurous places and traveling tips.
Hasta la vista!