The beach-combing territory of Kihei is one of the best vacation spots on the island of Maui. This amazing territory on Maui's southwest shore with over 6 miles of beaches is the sunniest and driest part of the island. Perfect for swimming, sunbathing, snorkeling or canoe racing.
Kihei Canoe Club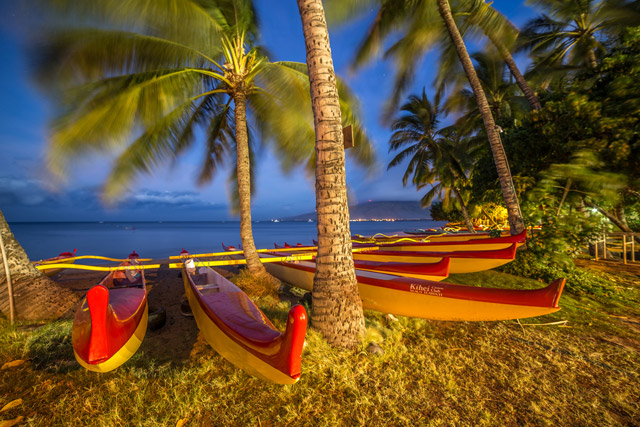 During your time in Kihei you will be able to explore many world class activities including outrigger canoe paddling at the Kihei Canoe Club. Get an introduction to Hawaiian canoeing at their bi-weekly visitor paddle or watch a scheduled canoe race six days a week on Sugar Beach. The club is located in North Kihei, just down the block from the World famous Ma'alaea Surf resort. Look for the red and gold canoes  on the beach.
Maui Ocean Center
Follow up a morning of canoeing with a visit to the Maui Ocean Center at Ma'alaea Harbor. Hawaii's premier aquarium features a wide range of turtles, tropical fish, stingrays and sharks. The Maui Ocean Center is home to a spectacular collection of live Pacific corals. Walk through the 750,000-gallon Open Ocean Exhibit to see amazing green sea turtles and over 20 sharks.
Molokini Crater
Spend the afternoon snorkeling or scuba diving at the Molokini Crater off the coast of Kihei. Haled as one of the World's best places to scuba dive, the crater is an ancient volcanic cinder cone that has an abundance of marine life and coral.
Ma'alaea Surf Resort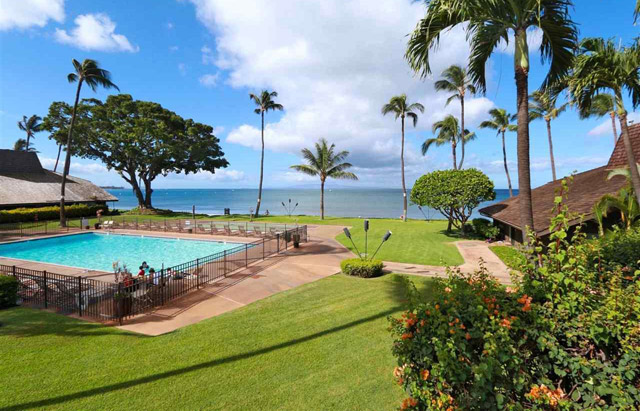 After a long day of exciting activities relax at Ma'alaea Surf in North Kihei. This secluded oceanfront Polynesian resort features 59 large one and two bedroom villas spread out over 5 acres of tropically landscaped gardens. The resort has multiple pools, tennis courts and shuffleboard courts for guests to enjoy when they aren't whale watching from their private lanai's.
Kihei is an amazing vacation destination on Maui's southwest shore with plenty of amazing things to do and see. Pack your bags and get ready for a memorable vacation experience.