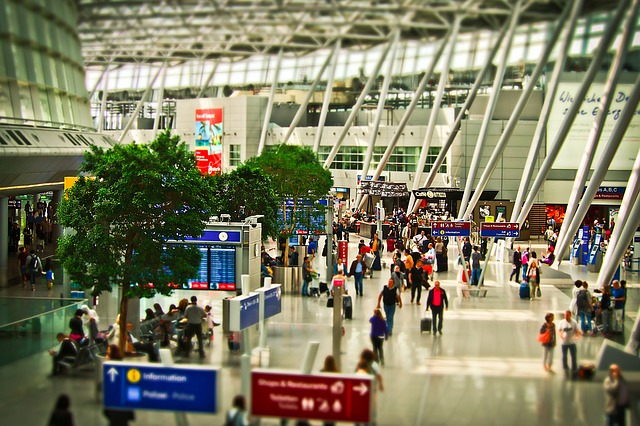 Small business owners oftentimes have the need or can benefit from travel. The reality is that, even with all of the technological advances that allow for reliable communication from afar, face-to-face meetings can prove to be invaluable for a small business.
In addition, throughout the course of any given year, there can be events, conferences, and other gatherings in different locations that can benefit a small business. In other words, there exist a number of significant reasons why a small business owner may need to travel.
Time and again the owners of small ventures balk at the idea of taking business trips. These entrepreneurs conclude that business travel is too expensive. In fact, there are some solid strategies that you can employ to contain the costs associated with small business travel at this juncture in the 21st century.
Travel Early in the Year
When possible, as you plan small business travel, consider booking a trip or trips at the beginning of the year. January and February generally represent the least expensive months to travel overall across the United States. This means that you are more likely to obtain lower cost airfare and hotel rates during this 60-day period.
When booking travel for small business, you also need to pay attention to geographic seasonal rate variations. For example, trips to and from states like Arizona and Florida will be more costly from about Thanksgiving through about the middle of April. Even these states will experience a bit of dip after the first week of January and through February,
Use Smaller, Alternate Airports
Most small business owners focus their flight bookings on major airports. For example, if an entrepreneur has a business meeting or conference in Miami, he or she automatically will book a flight into Miami International Airport.
What a small business owner needs to consider in order to when booking a flight into a major airport is whether there might be some affordable options available at neighboring airports. Using Miami for an example, a small business traveler is likely to be able to save money on airfare by selecting to fly into and out of the airport at Ft. Lauderdale or Palm Beach.
Beware of Additional Costs Associated with Hotels and Airlines
In this day and age, a business traveler can be hit with supplemental charges both in regard to hotels and airlines. Although some of these charges technically are optional, they are automatically assessed unless a traveler takes an affirmative step to decline the supplemental options.
You can also curtail additional baggage charges when taking a business trip by paying close attention to what is included in the way of luggage with a base fair. Keep in mind hat what is and is not included in a base fare in the way of luggage is in a tremendous degree of flux with many airlines at this time. Therefore, you really must do your research and pay close attention to what is happening with an airline in regard to baggage and other supplemental assessments.
Take Advantage of Credit Card Travel Programs
Another strategy a small business owner can employ is to advantage of credit card travel bonus or points programs. These credit card programs can permit the ability to save money on both hotels and airplane tickets. In order to optimize these benefits, an entrepreneur may need to consider obtaining two travel-oriented credit cards. In this regard, one credit card may focus on an awards program associated with airfare, another with hotel stays.
Pay Attention to Ground Transportation
A small business owner can save money by utilizing a couple of tested strategies regarding ground transportation in a destination city. If the bulk of the time will spent in a city center, utilizing a taxicab or car service like Uber typically proves to be the most cost effective approach. However, if time will be spent across a larger geographically area, renting a car will usually prove to be the most cost effective choice. In some cases, credit cards do offer bonus points for car rental.
Seek Out Moderately Priced, Business Focused Hotels
There exist some hotel chains, together with individual hotels in nearly all cities, that focus on business patrons. These types of properties can provide you with some cost savings on room costs. In addition, hotels that at business focused offer amenities that include business centers, free WiFi, and complimentary continental breakfast, among other items. Some hotels that cater to a business travel crowd even offer a complimentary nightcap for business clients. You can find out more about specific amenities at a particular hotel's website.
Jessica Kane is a professional blogger who focuses on personal finance and other money matters. She currently writes for Checkworks.com, where you can get personal checks and business checks.