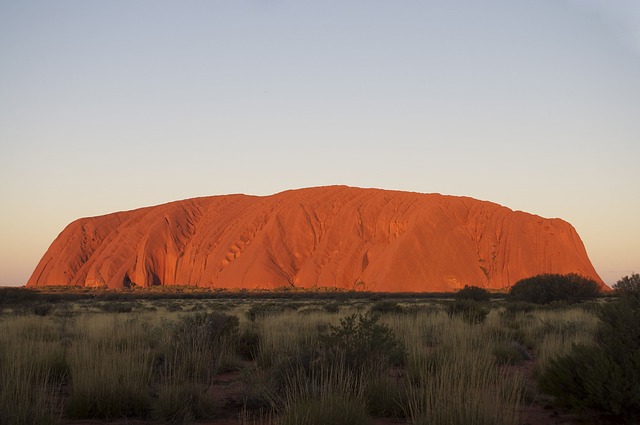 Uluru (Northern Territory)
Better known under its former name of Ayers Rock, Uluru is so named by the local people, who consider it a sacred place. It is said to be the world's largest monolith, or single piece of rock. Guided tours are available and depart from the nearest large town of Alice Springs.
Great Barrier Reef (off Queensland)
More than 2 million visitors a year come to admire this natural wonder, which is so big, it can actually be seen from outer space. It is the largest coral reef system on the planet and covers an area of over 300,000 square kilometres. Why not make things even more interesting by booking a party bus in Melbourne to spice up your trip out to the Great Barrier Reef?
Sydney Opera House
This impressive landmark has adorned the harbour of Australia's largest city since 1973. Its sail-like architecture has earned it a place on the UNESCO World Heritage Sites list. It is open to the public for guided tours as well as putting on more than 1,500 performances a year.
Sydney Harbour Bridge
Recognised throughout the world as a true architectural feat, the bridge offers unparalleled views of Sydney Harbour. The Bridge Climb takes visitors across its upper arches in varying degrees of difficulty and requires bravery on the part of those who undertake it.
Port Arthur (Tasmania)
Port Arthur was originally founded as a penal colony in 1830 and continued to see large numbers of convicts arrive until the 1870s. By the early twentieth century, tourists were already flocking to witness the remains of the historical settlement. To this day Port Arthur is a popular tourist destination and includes an open-air museum.
Kangaroo Island (South Australia)
Kangaroo Island is home to a great deal of native Australian animal species, which can be admired in the wild. It also presents natural landmarks such as sand dunes, jagged cliffs and secluded beaches. This relatively unspoilt island can be visited by coach or for those undaunted by its 155km length, by bike or hiking.
Castle Hill (Queensland)
Another of Australia's famous monoliths, Castle Hill stands at the centre of the Queensland city of Townsville. During World War II it served as a military communications base and may have had a network of tunnels built underneath it, although these have not been found to this day. Various walking routes lead up to the top, offering a view of the city.
Royal Botanic Gardens (Sydney)
Located near the Opera House in the centre of the city, the Gardens are free to all visitors and open 24 hours a day. They were established in 1816 and include over 7,500 plant species. Visitors can also explore the grounds of the neighbouring Domain.
Coober Pedy
Often called the 'opal capital of the world', this small town has been excavating gems since 1915. Arid desert conditions mean that many of the residents choose to live underground, in dwellings known as 'dugouts'. Tourists can visit the mines, the historic graveyard and underground churches.
The Bungle Bungles (Western Australia)
These sandstone formations are located in the heart of the Australian Outback. They are so remote, in fact, that they were only discovered by outside civilisation in the 1980s. Today, the tracks leading to this World Heritage Site are accessible by four-wheel drive in the dry season or by helicopter.