Paphos is 2016's most popular package holiday choice according to a study carried out by travel retailer Holiday Hypermarket. With summer nearly over and kids back to school, research of thousands of family bookings taken in the period between 1st June and 31st August 2016 show the Cypriot destination is leading the way, currently attracting 21% more bookings than the second most popular destination, Benidorm. The majority of these bookings were late or last minute purchases.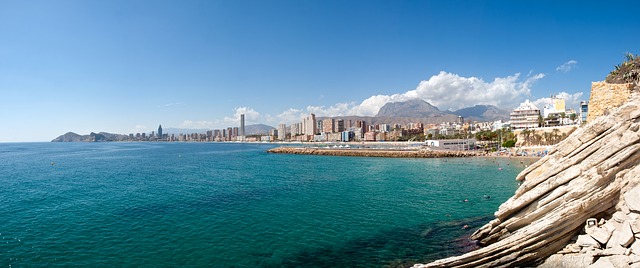 Close behind is family favourite Sunny Beach seaside resort in Bulgaria, which makes it into the top five driven by its rising popularity with families, with Marmaris on its tail despite a slow start to the year. The sandy slice of paradise and up and coming destination, Boa Vista, in the Cape Verde islands, also makes it into the top ten for the very first time.
Top ten resorts this summer:
1. Paphos (Cyprus)
2. Benidorm (Spain)
3. Sunny Beach (Bulgaria)
4. Marmaris (Turkey)
5. Boa Vista (Cape Verde)
6. Alcudia (Spain)
7. Protaras (Cyprus)
8. Santa Maria (Cape Verde)
9. Riviera Maya (Mexico)
10. Costa Teguise (Spain)
'Paphos is still proving very popular as not only is it great value for money, it has a good range of family-friendly holiday resorts and hotels, as well as clean beaches,' said Holiday Hypermarket representative Ian Crawford, commenting on the findings. 'Resorts across the Spanish mainland and its islands continue to prove increasingly popular with the family market as well, which has shown continual year-on-year growth for the last few years.' This is backed up by a huge 125% increase in family bookings to Ibiza year-on-year, yet the island still didn't manage to make the top ten.
Where are families with infants (2 and under) opting to go most? For those that have the luxury of being able to take a trip outside of school holidays, the research shows short haul destination, Spain's 'Golden Coast' Costa Dorada outranking Portugal's resorts, with its strong appeal of family friendly attractions, waterparks and safe, shallow waters.
What's more, all-inclusive holidays make up a whopping 60% of both advance and last minute bookings as the most popular choice of package holiday over the summer, for travellers looking to squeeze the most value out of their family holiday.
'We have traditionally seen a strong trend in people opting for all-inclusive package holidays, especially families, but 60% is significant,' continues Crawford. 'When you can combine a fantastic deal with a family-friendly resort it's easy to see the appeal. While self-catering and half board holidays are still very popular, all-inclusive holidays enable families to budget their holiday with greater ease.'
With the cold fast approaching it will be interesting to see which long haul destinations people are favouring for their winter sun escape this year.