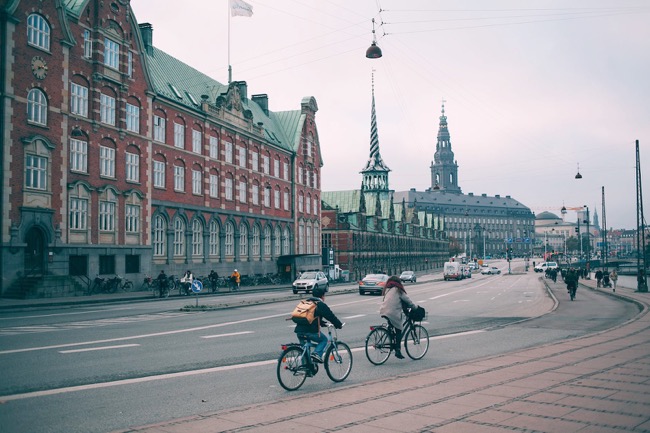 We know… we know … we're still in a pandemic. But it can't hurt to dream, right? If your big dream is road tripping through Europe, there are a ton of cities worth visiting. Unfortunately, if you want to visit all of Europe's greatest cities, you'll be road tripping for months. If you just have a few weeks, you might need to choose a certain amount of cities to visit. In this article, we talk about our favorite mini-European road trip consisting of 5 cities that all have a very different charm. Time to start dreaming!
Starting point: Amsterdam
If you start your road trip, Amsterdam is a fun city to start in. The Dutch capital has a big airport, Schiphol, that usually welcomes thousands of tourists daily. Amsterdam combines the best of multiple worlds: the city's inner centre is absolutely stunning – no surprise it's UNESCO World Heritage! Book a canal cruise and see all that beauty from up close! But Amsterdam isn't just a historic city, it's also a vibrant, young city, often called 'Silicon Valley of Europe' because of the many IT start-ups this city has produced. Usually there's also a lively party scene, with lots of techno parties.
If you've landed in Amsterdam, you'll need a rental car. Check out Diks, where you can rent a car without a credit card (Dutch: auto huren zonder creditcard). If you're travelling with some friends or family, it might be handy to rent a slightly bigger van, such as a van that fits 9 people (Dutch: 9 persoons bus huren).
Next stop: Berlin
Did you enjoy partying in Amsterdam? Then you'll love the next stop: Berlin. After about 7 hours of driving, the German capital is waiting for you. Berlin is known for its underground party scene with techno clubs such as Berghain and Watergate. But during the day there's enough to see and do as well! You can't miss the Brandenburger Tor, the Berlin Wall and the 19th century Dom. Every neighbourhood in Berlin has its own vibe; we recommend staying in Kreuzberg or Charlottenburg. Viel Spaß in Berlin!
Off to Prague
If you've enjoyed the 'biergartens' in Berlin, you'll have a blast in Prague. This gorgeous historic city is known for its great food and beautiful architecture. Walk along the Charles Bridge, visit the Prague Castle, Lesser Town and of course the Astronomical Clock Tower. Are you tired of walking? Sit down at one of their many beer cellars underground or snack on a Trdelník pastry.
Follow Mozart's footsteps in Salzburg
From Prague to Salzburg, it's only about a 5-hour drive. Easy peasy! Salzburg is the fourth-largest-city in Austria and the birthplace of famous composer Mozart. Salzburg is a great city to discover by foot: the Baroque architecture will make everyone grab their cameras. It's considered one of the best-preserved city centres north of the Alps, which is why it was also listed as one of the UNESCO World Heritage Sites. In Salzburg you just have to try the typical dish Tafelspitz and visit Hagenauerhaus, the birthplace of Mozart.
Venice + Milan
This European mini road trip wouldn't be complete without a stop in Italy! We recommend combining visits to Venice and Milan. Venice looks like a fairytale with all its gondolas and Milan is one of the biggest cities in the world when it comes to fashion. Climb the Duomo, eat pasta for lunch and dinner and score some incredible fashion from up-and-coming Italian designers.
After Milan, you can drive up to Amsterdam again, but you can also take a small detour to Strasbourg, and then continue your journey with a small stop in Cologne. It's all up to you! We wish you lots of fun during your road trip!