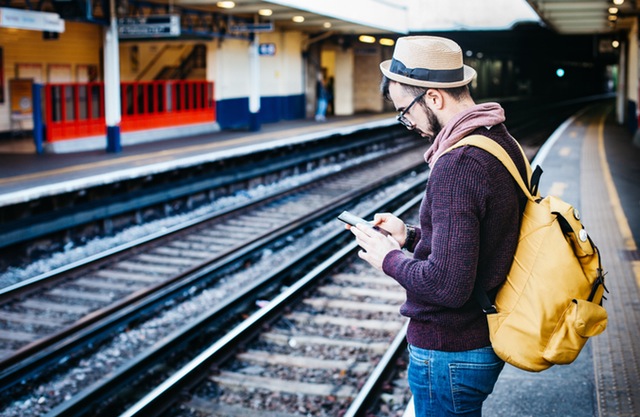 When it comes to long-distance journeys, it makes sense to be comfortable and make your life easier. With so many people traveling, there is a huge market to cater to, and this can be seen in the variety and range of gadgets that are produced to help people who take these trips.
Some people like to use gadgets that make a lengthy trip more bearable or hospitable. For some individuals, this takes nothing more than an electronic reading device, offering them a tremendous range of reading material without taking up much space or adding weight to their baggage. For others, the best gadget is a device that provides them with comfort. Neck pillows have long been a key addition to the belongings of some travelers, but in recent times, there has been a wave of products that offer comfort and warmth to travelers, no matter how they get from A to B.
Gadgets increase safety and enjoyment levels
There is also a huge array of gadgets to make a trip itself more entertaining, safer, or enjoyable. The right gadget for someone will depend on their activities and needs, but no matter what a person enjoys, there will be something that helps them make the most of their time.
Anyone that likes to hike or ramble will find a huge selection of gadgets that make their life easier. For example, mini-stoves and flasks that contain a compass on the exterior make it possible to stay safe and hydrated. There is a growing range of gadgets that offer more than one purpose, which is extremely useful in saving space and being lighter.
If someone is walking around a lot, they don't want to carry a lot of bulky or heavy items, and improving technology is creating smaller products that are highly effective. These smaller products are also of great benefit to people looking to minimize the amount of luggage that they carry onto planes or trains, or even have to squeeze into a rucksack or bag.
Traveling light and efficiently is essential these days, and this is where gadgets make life easier for a wide range of people. As an example, a multi-purpose product that offers a range of tools to a user is handy, leaving people ready for anything. These items are vital for people who are concerned about dealing with emergencies when they are away from home.
No matter what product you are thinking of purchasing, there will be pros and cons involved. Depending on how often you travel or what you do when you are away, you may not get much use out of a certain product. This leaves some consumers questioning the value for money on offer, but if having this product with you – even if you don't use it – offers peace of mind, then it can be argued that it is a good investment.
Gadgets can be found in many places
When it comes to finding gadgets that are useful for travelers, people used to visit specialist stores. Hardware shops, outdoor specialists, and department stores with a specialist gadget or hardware section would be fascinating places to browse. Whether an individual had a specific item in mind, or they wanted to see what was on offer, it was possible to spend hours in these retail outlets and find out about a lot of new products.
These outlets are not as common as they used to be, and they aren't big enough to offer the full range of gadgets that are available to choose from. There has been a notable increase in the volume of gadgets that are on offer, and this is why it makes sense to look for these items online. Online retailers can hold a wider array of stock, and the search facility of a website and the clear categorization of products make it much easier for people to find the product that they are looking for or look for related items.
There is a range of stores that offer an extensive selection of gadgets that are suitable for travelers, with New Easy being an example of an online site that caters to people looking for the widest range of gadgets and tech products.
People love to travel, and long-distance journeys are a regular component of many people's daily work life or vacation time. It makes sense to make the experience as enjoyable as possible, and with so many perfect gadgets for long-distance journeys to choose from, trips can be more fun and productive.