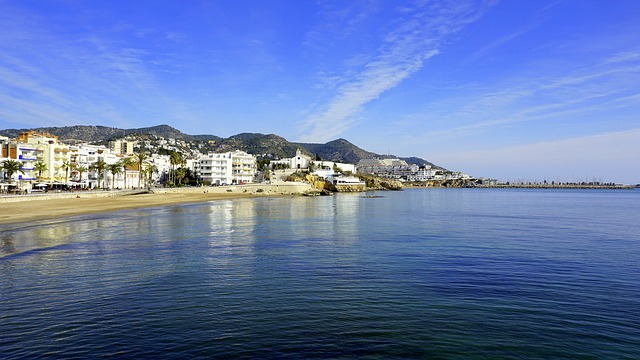 Surrounded by sea and blessed with a year-round temperate climate, it's no wonder that Spain is a favourite holiday destination. The great thing about Spain is that as well as having so many beach destinations to choose from, it also has some of the most interesting and historic cities in Europe.
Being such a popular destination in Europe, there are plenty of great holiday rentals in Spain for every budget. So if you are looking for a studio apartment in a city, or a beach villa for a group of friends, the sheer variety of rental options makes Spain an easy choice for a holiday destination.
Whether you like the city or the sea (or both), the following are some suggested holiday destinations in Spain.
Madrid
Madrid is the capital city of Spain and a great holiday destination for a weekend break. Madrid's golden triangle features three prominent art museums (Prado Museum, Reina Sofía Museum, and the Thyssen-Bornemisza Museum). Here you can see some of the most famous art works in Europe, from Velázquez's Las Meninas to Picasso's Guernica. This great city is the home to the Royal Palace which is the biggest palace in Europe in terms of area, and around each corner, one can see new shops, bars and churches. The neighborhood of La Latina is the home to some of the city's most famous tapas bars and is the best spot for a tapas crawl.
Nerja
Nerja is a beautiful coastal destination situated at the base of the famous Sierra-Almijara Mountain. Nerja started as a local fishing spot and has since grown to be a popular tourist destination in Spain, though it maintains a true Spanish atmosphere. The Nerja's Balcony of Europe gives one a spectacular look over the water.
There are several beaches in Nerja and the busiest one of all is the popular Del-Salon Beach. At this area, the water is shallow and clear therefore it is very suitable for young visitors.
Barcelona
Barcelona is the second largest city in Spain and it's become a global favorite for visitors around the world. With its cosmopolitan atmosphere, iconic architecture, and its stunning Mediterranean location, when you see Barcelona for the first time you will immediately understand why it has such international reknown. Visit the legacy of Gaudí at the Park Güell and Sagrada Familia, and have a look at the architect's lesser-known works like the Casa Batlló. One can also visit the Mount Tibidabo for amazing views across this city and to the sea. Those who love rollercoasters you should also visit the Tibidabo Amusement Park. The mountain is an excellent place to hike or cycle as well.
Sitges
Sitges is a resort town located along the Mediterranean sea. It's a short distance away from Barcelona, making it an ideal beach break from the city. Sitges boasts a total of 17 beaches along the Costa Dorada coastline. You will even find residents of the city taking some moments in the sun as if they were on holiday.
The beaches here have a lot of variety in a small area. Here you can find tiny coves, secluded pebble beaches, big sandy beaches, and family-friendly beaches. Many of the beaches here are easily accessible by foot, which is useful if you are just visiting and don't want to drive.
This is just a small taste of what Spain has to offer. There are so many great places to visit though that you would need a lifetime to explore them all.