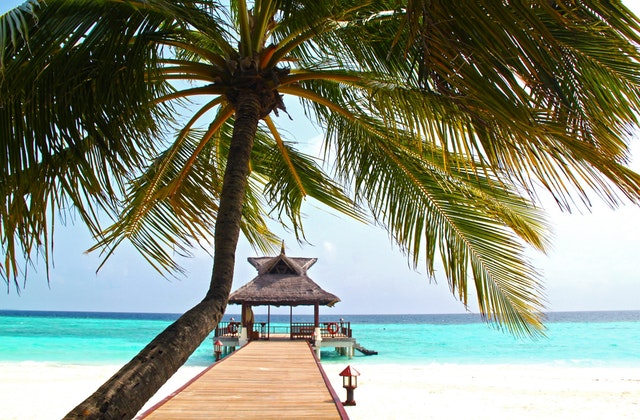 Planning can make everything possible and easy. Sometimes people want to have a family trip or a trip with their friends but they end up in despair because of insufficient budget. If you had planned a bit pre handed then this might not have been the case and will can go out on a holiday with full energy and excitement. To have fun filled vacation only dreaming about them is not enough, today everything is available on web. You can research well about those packages which may suits your budget.
Choose a holiday vacation according to your taste, maybe it's an adventurous trip or you want to relax at some beach. Today many tour and travellers are willing to provide you every facility from mode of transport to hotels within your budget. You just have to decide what would be the destination this time to spend quality time with your family or friends. Today, it's the best option to book your railway or flight tickets before hand, as soon as you have made up your mind about desired goal. This will help you in booking your tickets at a reasonable rate.
If you book your tickets during vacation time or peak moment you might have to spend a huge sum. First of all decide your budget and ask yourself whether you want to travel within your country or abroad. You might find various beautiful places around you and within your country to spend a fun filled vacation. If you have a bit larger budget then you can plan to visit abroad. It's totally up to you and depends on your budget. Also, make sure to plan a trip to a place that suits your interest.
A family generally have members of different age and taste. Sometimes it becomes difficult to match everyone's comfort zone. May be wildlife safari seems dangerous for children, may be hiking and rafting is not possible with senior citizens. Not to worry with proper research and planning you can manage every hindrance which comes in your fun. If you discuss some points with your family before going on a vacation you will get answer of every problem.
If it's a flight travelling, let children and senior members know rules of check in and check out. Tell them about mode of transportation and discuss every small thing with them so that you can enjoy every part of your trip and vacation. Secondly distribute the responsibilities among members. Like while travelling everyone must keep I'd and passport, medical kit, some food items, travelling documents, swimming costume if needed. By such planning you will not miss any necessity while you are travelling.
Vacation do not mean spending each and every waking hour together. To make your trip memorable give everyone their own space, according to their choice. May be some member likes adventures while others like relaxation. As an organiser of trip you must make adjustment with both choices to keep everyone happy. With such planning and preparation you can have fun filled trips with your dear ones.
If you are planning a trip with your friends then make sure you have good coordination with them. You should plan a trip with those you are comfortable with. It will add fun to your trip and you can enjoy to the fullest. Also, make sure before going on a trip you manage your debts well if any. Consolidation loans are doing well in this field and can help you in managing your debts in an easy manner so that you can travel with peace of mind and have good fun. Also check out for prosper loans which are much popular these days and are helpful too. Learn about them and you will surely find them useful.