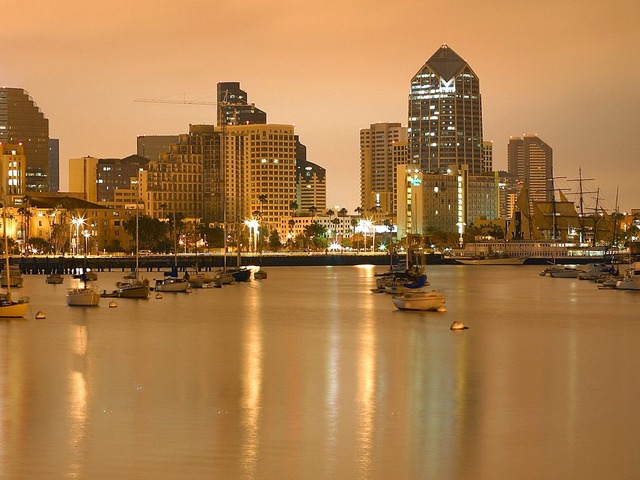 San Diego is one of the most popular cities in California, drawing tourists from around the world with its beautiful beaches, art museums and flashy nightlife. If you're planning a trip to the city in the near future, you'll want to plan ahead because there's just so much to do. Fitting everything you want to do may take a few trips, but one thing's for sure–you'll never be bored.
Plenty of Hotels to Choose From
Because it's such a popular destination, there are plenty of hotels to choose from in San Diego. The more expensive ones tend to be close to or right on the water, but there are plenty of options inland that can help you save if you're on a budget. You'll also find resorts that offer all-inclusive options for meals and entertainment.
If you're looking for something different, you can even go a little outside the city and stay in one of the La Jolla beach hotels where you can walk outside your hotel room right onto the white sandy beaches. They're just a 20-minute drive to San Diego, so you're getting the best of both worlds.
Packing the Right Clothes
The weather in San Diego is pretty consistent throughout the year, ranging from the upper 60s to mid-70s, with peak temperatures hitting the high 70s July through September. If you're visiting during these summer months, you'll want to opt for casual dresses, shorts and of course, your bathing suit because there's no better time to hit the beaches. If you're looking to rock the fall dresses with boots look, October through December are your prime months. Because there are a lot of activities in San Diego, ranging from casual outdoor hikes to glamorous nightlife events, you'll want to make sure you have a wide variety of clothing options available. Of course, you can always hit the boutiques and shop for any occasion while you're in town.
Revel In the Attractions
There is something to do for all ages when you visit San Diego. You'll find a lot of malls if you're into shopping, hiking trails if you prefer to spend your time outdoors and an expansive coastline that's ripe for exploring. If you're into aquatics you'll definitely want to check out the whale watching, seal or one of many other San Diego tours. If you're traveling with kids, you can rest assured that there's plenty of things for you to do as a family as well. Spend an afternoon at the San Diego zoo or visit one of the many water parks. Legoland is also a good place for inquisitive minds to explore.
No matter what time of year you visit, or whether you're flying solo or with your family, you'll discover just why San Diego is a top tourist attraction. You can find things to do on any budget, but it's always a good idea to plan ahead so that you can fit everything you want to do in the trip. No matter which season you visit, it won't be long before you're planning your return trip.