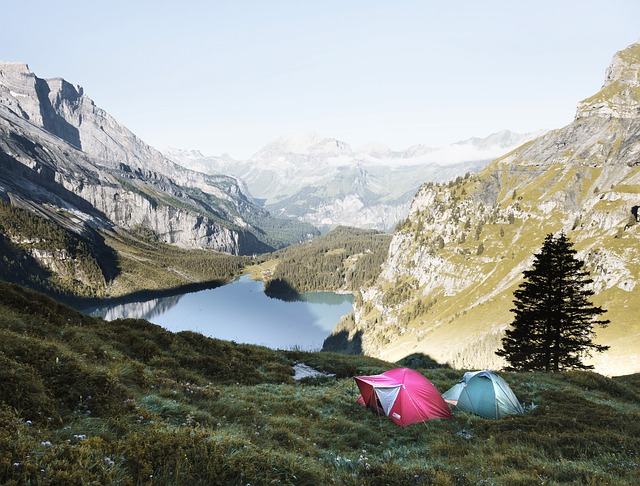 They don't call it "the great outdoors" for nothing, right?
Camping represents the best of both worlds when it comes to family vacations. Not only do you and your family get the opportunity to get closer to nature and bond with each other, but camping trips are traditionally much cheaper than just about any other type of vacation.
If you've toyed with the idea of "roughing it" or have an ideal camping spot in mind for your next trip, make sure that you pump the brakes a bit if you've never gone on a full-fledged camping trip before. While everyone should indeed embrace the great outdoors, there are some big points to consider prior to setting out on your adventure.
The following first-timer checklist will help ensure that you and your family make the most of your trip before you embark on your journey.
So, where do you start?
Sort Out Your Lodging
First and foremost, you need to figure out exactly where you're going to stay at any given campsite. Although the idea of an old-school tent may be romantic, bear in mind whether or not you and your family can comfortably fit in a tent. Likewise, there are the issues of climate (think: extreme heat or cold) and cost when it comes to purchasing your own tent.
On the flip side, services such as Outdoorsy.com offer cost-effective RV rentals for those looking to take their camping accommodations to the next level. With an RV, you can essentially get all of the comforts of home without blowing out your budget or staying at a hotel away from the wilderness. This is an ideal option if you have small children or anyone in your family who wants to camp but simply can't handle being outdoors for long periods of time.
Plan Your Activities in Advance
To prevent sitting around all day, make sure that you plan your activities well in advance in terms of what you'll be doing on your trip. From hiking to rafting and beyond, there's plenty to do at any given campsite; however, you'll also want to take the weather into consideration before you book your trip. Check the temperature and forecast immediately prior to your trip to avoid any of your plans getting snuffed by the weather.
Figure Out Your Food Options
Although this may seem like a no-brainer, you should bring some camping-friendly food options along with you. This includes non-perishable food items such as nutrition bars and dried fruit, essentially anything that won't spoil in case you don't have power or access to refrigeration.
While the idea of roasting weenies over a fire may be appealing, it simply might not be an option if conditions are too damp or dry. It always pays to be prepared.
Bring Some Amenities from Home
Don't make the mistake of bringing nothing from home to keep you comfortable. Without some of the following amenities, you may find yourself growing miserable:
– Bug spray: avoiding pesky gnats and mosquitoes is an absolute must, especially for small children
– Ear plugs: it's crucial to get a good night's sleep, which is sometimes easier said than done when you're camping due to background noise from the wilderness
– Plenty of lights: from flashlights to lamps for your tent or RV, you never want to be in a situation where you're literally alone in the dark
Every family should go on a traditional camping trip at least once in their lifetime. With these tips in mind, you can make yours a reality without worrying about "what-ifs."