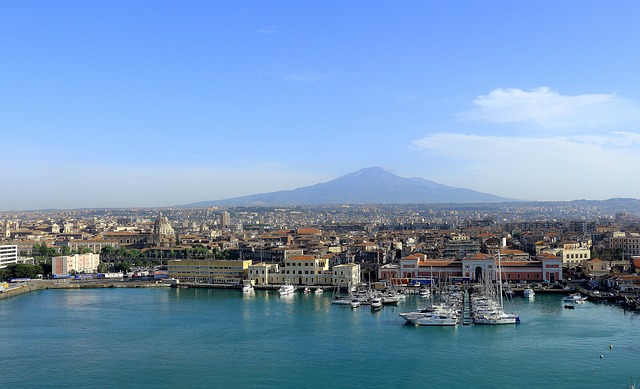 Are you thinking of booking your first trip to Sicily this year? This beautiful Italian island is the perfect holiday destination for those looking for sun, sea and a bit of history as you can enjoy exploring many gorgeous towns in the warm sunshine. This island has become a tourist hot spot in recent years but still retains much of its authentic Italian charm which is what so many people love it for! See what all the hype is about for yourself and plan your perfect trip to Sicily.
Where to Stay in Sicily
The first thing that you will want to do is decide whereabouts in Sicily you would like to stay. There are many interesting parts of this island for you to call your base while you go out exploring and each can offer something a little bit different! If you want to be near to the airport, you can always stay in Catania which is a nice town with lots of nightlife and plenty of restaurants. Our top pick would be Taormina! It is really easy to get to from the airport, is very close to the sea, has lots of fantastic restaurants and bars and is in a great location to then travel to other areas of Sicily. For your perfect trip to Italy, we would definitely recommend staying in a villa as this gives you the luxury of getting up when you want, hiring a car, lighting up the BBQ and, of course, having your own private pool to swim and relax in.
For more information, check out https://www.wishsicily.com/holiday-rentals/sicily-villas-with-private-pool to view a range of beautiful villas with private pools, many of which are near to Taormina.
Things to Do in Sicily
Sicily is a country rich in steeped in history and has many lovely sights to see. You may not be able to do all of these activities if you are only staying here for a short amount of time, however, we would recommend trying to cram in as many as you possibly can.
During your trip to Sicily you will not want to miss out on a trip to Mount Etna! This volcano is famous in Europe as it is still very active and there have even been measures taken by the Government to direct lava away from surrounding towns! The views here are absolutely breath-taking and you can choose to go up the side of the volcano either by walking or by cable car.
If you love a bit of history, Sicily does not disappoint! You will want to take a trip to Syracuse where you will find a cool archaeological site filled with buildings steeped in stunning architecture. Both Greek and Roman history can be found here and some buildings even date back to as early as the 5th century! We would also recommend checking out the Catacombs of San Giovanni which are nearby.
If Sicily is not already on your bucket list, make sure you add it now and visit this amazing island on your next holiday!