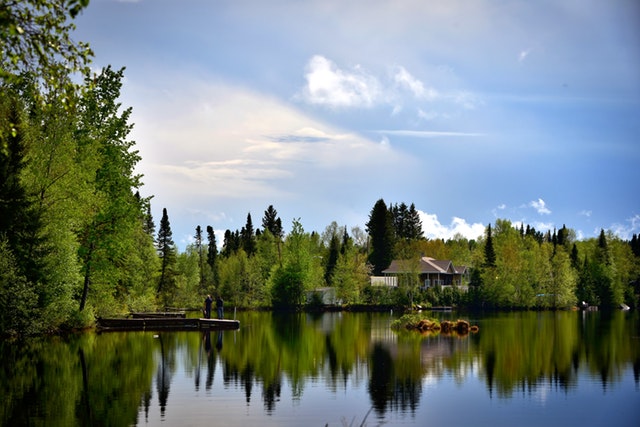 The Canadian real estate market has been doing well for some time now, and there are lots of people and investors coming here moving year after year. If you're a homebuyer, you can visit open houses to jumpstart your search.
However, even though you're a potential "customer" you still need to conduct yourself properly in an open house. Here are some tips to keep in mind when going to an open house:
1. Set up an efficient open house schedule. You should set aside a whole afternoon during the weekend to go to open houses. Do your research, and visit a bunch of them within a general area before you move to another neighborhood. Set aside enough time for each open house.
2. Dress properly. You need to attend to your own comfort, as you will be walking through numerous rooms and climbing lots of stairs. So dress comfortably with sensible shoes and attire. While you don't need to look overly formal, there's also no call for you to wear overly casual clothes such as tank tops and tattered jeans.
3. Be courteous. You're visiting someone's home, so behave. Smile and greet the real estate agent and sign in. If the agent tries to solicit your business, be polite in telling them that you already have your own buyer's agent.
4. Ask for permission before you take videos and photos. You mustn't forget that this is still a private home, and the owners may not be too pleased if you take snaps without permission. Talk to the agent or the owner first before you whip out your smartphone to take pictures and videos.
5. Concentrate on the house. You're there to see the house, and that should be your focus. After greeting the host and securing their permission to take pictures, you then need to do your job. Take the normal handout, which often has the property info regarding square footage, number of bedrooms and baths, and other pertinent information. Take notes, either with a pen and paper (you can even use the handout) or on your smartphone. If you want to confirm the square footage, don't forget to bring a tape measure.
6. Look around but don't do through their belongings. Open and close doors and windows, and see if they work well without squeaking. Check for cabinets, closets, and drawers, but the point is to check the storage space. You shouldn't nose around the owner's possessions.
7. Maintain your poker face. The agent works for the seller, and your reactions can affect your negotiating position. Ask your questions politely, so you get info while you keep your own details to yourself.
Ask about how it is to live in the area, and see if they can talk about the schools nearby. Inquire about any special fees that may be involved. You can also ask why the seller is selling, and it's okay to ask if there have been any offers.
It can be frustrating if the host is just a sub for the actual listing agent, and they may not know much about the property. This can be annoying, but maintain your calm.
8. Don't voice out your criticisms. You know the rule about not saying anything if you can't say nice things? That rule applies here too. Any criticism you say out loud may offend the owner, and that may enough for them to reject your offer.
All these rules boil down to just two – be polite, and be observant. That way, you can find out what you need to know about the property without damaging your bargaining position later.