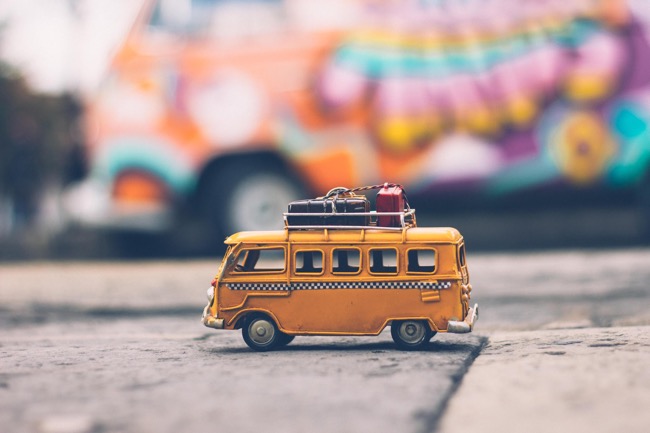 A long road trip, new cities, places, and adventures always seem like a great idea to do with your friends or family members. However, the ability to travel is one of the many usual activities stopped at the moment as the coronavirus pandemic continues its spread around the globe.
The good news is that closed countries and social isolation are temporary things. In the meantime, this time allows each person to wonder and daydream of what you are going to do after lockdown. Whether it is going to be a long-awaited vacation, making a planned journey come true, or just a work trip, why not to use the time of quarantine to start planning your first post-epidemic journey? Let's draw attention to seven products that can be able to enhance your road trips.
Travel Neck Support & Window Shade
There is nothing worse than nodding off with your face, laying in an uncomfortable position, or jerking yourself awake as your head falls. After an hour of such a trip, you wake up feeling sleepy, sluggish or tired, and experiencing a sore neck.
A travel pillow is an essential item when you are on-the-go that can help to eliminate the discomfort of sleeping with your chin on your chest, particularly for long road trips. Sleep better during your journey means that you will feel better when you reach your destination.
While there are many types, sizes, and forms of travel pillows available, all shapes come down to support and comfort. You can find a suitable pillow for your neck, back, and even tailbone as well as every posture and need. There are various pillows that are made of fleece, memory foam, beads, or other materials to help you stay comfy during travelling.
What's more, make sure to keep your passengers cool, comfortable and safe from bright street lights or harmful UV rays with window sunshades. This product is created with mesh fabric to provide protection from sun glare and heat and inhibits more than 97% of the dangerous UV rays. Window sunshade is also designed with a strong static material that can easily stick without leaving marks behind on your car's windows.
Rest-Stop Relief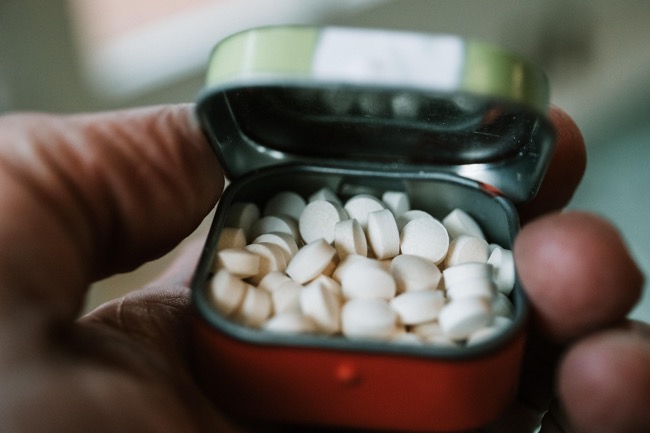 Since going on a trip might be both stressful and exhausting for most travellers, some people prefer to bring vitamins and supplements on their adventure. Right supplements can make the perfect journey companions that come in handy to address arising issues and prevent the negative impacts of taking a trip.
Be sure to take ashwagandha, magnesium, vitamin C, and different essential oils, such as lavender, rosemary, orange, or peppermint. These important products can help to maintain optimal energy levels, calm nerves and support alertness throughout a road trip.
Consider keeping a bottle of CBD oil in your vehicle as well, which might be useful in case you experience road rage, severe pain, anxiety, GI distress, lack of energy, or focus. CBD can help to deal with these issues and health conditions by interacting with the body's endocannabinoid system and ensuring needed relief.
However, the use of CBD in different countries requires some pre-travel research toward law regulations. Travelling with CBD infused products in a place where CBD is banned might cause problems with law enforcement, and your trip can turn out not as you wanted it to be. To avoid any potential issues and risks, be fully informed whether it's legal to take CBD with you or better keep such supplement at home.
Portable Hot Shower System & Dry Shampoo
Adventures can be more manageable with a portable shower. It's usually easy-to-use and eminently portable, allowing you to refill the tank for additional cleaning or washing tasks quickly. Plus, the shower system is a small and compact product, which means you shouldn't have any trouble stowing it in your car.
Having a full gallon of water, this device plugs into a standard, 12-volt vehicle port to get power. It heats up to 30 minutes to supply a steady stream of hot water for doing dishes, cleaning your gear, or taking a shower even if you stay outdoors. The reservoir can be refilled from any spigot or sink while the heat and pump can be used at the same time.
Also, dry shampoo is a real must-have that can turn a bad hair day into a va-va-voom hair day within just a few minutes. This product can be a lifesaver, especially on those days like travelling when a shower is not feasible. It can also be helpful if the water supply went out, or when you need an extra ten-twenty minutes in the morning.
Car Organisers
From an organiser for the backseat to the front seat tote organiser – this item is a good investment to pay attention to for any road trip. Car organisers can help to keep all colouring books, games, and snacks into one place and separate your cups, car accessories, and maps.
As they usually have smaller compartments and larger pockets, organisers might be useful for preventing messes off of the ground while keeping things accessible and within arms reach. Be confident to purchase a waterproof organiser in case of liquid spilt inside the compartments.
This item is perfect for road trips, but can also be used on a daily basis. Car organisers are lightweight and foldable and will help to keep things tidy inside your car.
Anti-Sleep Alarm
An anti-sleep alarm is an innovative and potentially lifesaving product for all drivers. It works on the principle of electronic balance and doesn't prevent regular movements in the vehicle.
The anti-drowsiness alarm is worn on the finger or ear and has an electronic sensor. It monitors the position of the driver's head and sounds only in case one's head falls forward far enough: simple product, but how effective.
Emergency Supplies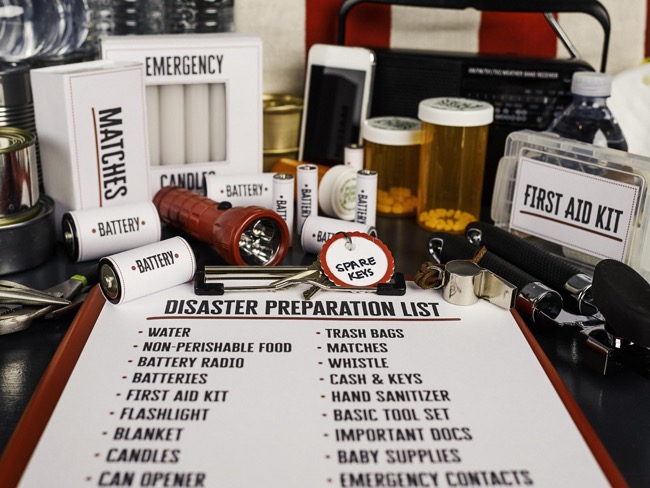 You never know what is going to happen and what issue you can face when you are travelling. You can purchase a ready-made first-aid kit or make your own by putting medications and materials needed to survive an emergency.
Furthermore, there are some essential car and truck accessories that you might want to have inside your automobile such as a jumper cable, additional blankets to stay warm, bottles of water, headlamp, and a flare in case you are stuck on the road at night.
As for the roadside emergency kit, be confident to have extra oil, triangle reflectors, vest, duct tape, zip ties, coolant, tools, antifreeze, air compressor, or wiper blades. All crucial things in one kit have got you covered for possible eventualities and can help you to be ready in case of a car breakdown.
Activities
During the long trip, you are likely going to find a few activities to do sometimes besides looking out the car's window. Bringing books and colouring books might be a good idea to keep passengers busy until you arrive at your destination. As an alternative, you can download various games on your mobile device that don't need an internet connection.
If electronic games aren't your thing, try to pass the time with some car games to create some fond memories and keep everyone engaged. It can be pre-planned games that include no materials at all or require the use of paper with a pen. Also, an old-fashioned deck of cards can be useful during your journey as it provides a versatile and compact source of entertainment.