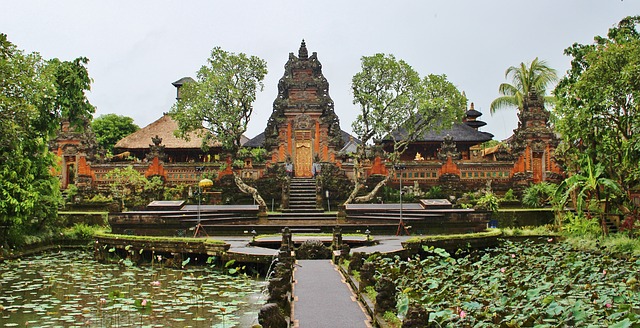 When it comes to planning for a romantic getaway there are plenty of enticing options in Southeast Asia. While next years Valentines Day is still a while away, it pays to prepare in advance to get a good deal. If you plan in advance you can then surprise your loved one with an amazing trip. One idea would be to give your partner valentines flowers, and include a card which has the surprise trip. That would make for a memorable bunch of flowers. Here are some of our best suggestions for places to go.
Hoi An, Vletnam
Back in time, Hoi An Old Town was a bustling trade center, and today it's like no other place in Southeast Asia. Visiting Hoi An is like going back to an era when ancient traditions held sway. In the old town, you will see the old ways that have been well preserved in the buildings which are protected from being redeveloped.
In the clan houses you will get a glimpse of the old day, and the lanterns that line the streets add the the romantic atmosphere of the old town. Many of the old houses have been lovingly restored into beautiful places to stay, making for an ideal couples getaway.
Bangkok to Singapore on the Eastern & Oriental Express
When it comes to luxury romantic travel in Southeast Asia, it is hard to beat the Eastern & Oriental Express. This iconic train travels between two great cities passing by stunning scenery on the way. In the train, you will find cocktails, fine dining, with the chance to meet others or just enjoy the time in your cabin. Staff aboard the train looks after their customer and clients well at every step as they will try making your journey to be smooth, indulgent and relaxing. At the rear of the train, there is an observation car. In it, WiFi is readily available for use and you can sightsee in it during the day and use it for cocktail during the night. A saloon car is also available where you can relax with a magazine or even a book found in the library. Delightful mementos are also sold at the boutique.
Besides a saloon car, you will also find a Bar car. It is always open from early morning to late during the night. You can take a seat and listen to the pianist. You can also enjoy settle back and enjoy the local entertainment after dinner.
Bali Indonesia
The island of Bali is famous for its unique Hindu culture and rituals, set on a tropical paradise island. Bali offers a number of attractive tourist spots, from the stunning beaches and beautiful valleys, it's no wonder that Bali has become a popular place for international weddings.
For a classy beach getaway check out the resorts in Seminyak, where there are lots of world-class dining and entertainment options. If you prefer to be in the green interior, then a private villa near Ubud is a wonderful place to be. You get the tranqility of nature while still having access to modern amenities of Ubud.
Siem Reap, Cambodia
Long considered as just a rest stop for Angkor Wat, Siem Reap has become a destination in its own right. Many of the old colonial-era buildings have been restored and there are plenty of boutique hotels and fine dining options to choose from now. At Psar Leu's woodcraft and jewelry shops, you have the chance of buying presents to your love. To finish the trip in an awesome manner, board a tuk-tuk and visit Angkor Wat and its surrounding temples. Don't miss watching the sun rise from Angkor Wat. For an engagement, you can also propose while riding in a hot air balloon while you are floating over the temple complex.
In conclusion, if you are planning a wonderful experience with your partner for next years Valentines, it pays to plan in advance so you are not left with expensive last minute options.