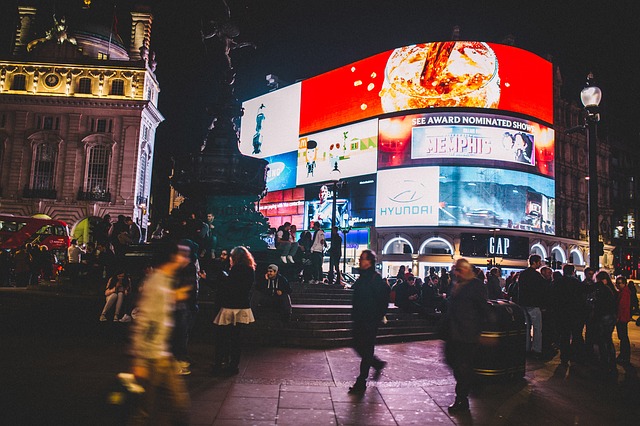 There are plenty of romantic things to do in the capital, from a relaxing picnic in a park to a helicopter ride over the city. As well as dreamy walks and dinners, you can also have lots of fun, and this guide gives you some ideas of how to spend a romantic time in London. And if you haven't got a significant other there are plenty of London escorts to choose from so you need not be alone.
Thames lunch cruise
Combine a scenic boat trip along the river with a romantic three-course meal on a Thames lunch cruise. You'll see the sights on the banks of the Thames, enjoy each other's company and be treated to great food. It really is an experience to share with your loved one and is one you will fondly remember together.
Picnic in a royal park
Pack up lunch and head for a lazy afternoon in one of London's royal parks. To make it really romantic, pack some champagne and strawberries. Hyde Park, Kensington Gardens, Richmond Park and St James's Park are all ideal spots for a romantic picnic.
Visit a palace and enjoy tea for two
For a regal experience, head for a famous palace and share tea for two. This is a quintessential English day out, where you and your partner can enjoy a tour of one of London's most famous residences and sample tea and cake afterwards. You can do this at Kensington Palace, as well as at the most famous palace of all, Buckingham Palace.
Stroll hand in hand on the South Bank
Spend an hour or two strolling along the South Bank. Chat about the attractions on show or just hold hands and enjoy each other's company. There are plenty of bars and restaurants on the way so you can stop and have a delicious meal during your romantic walk.
Dinner and a show in Covent Garden
Covent Garden is a great location for a fun and romantic evening out. Head for the famous Piazza to see street performers, then grab dinner before you head for one of the West End shows. After the performance you can retire to one of the area's bars to while away the rest of the evening together.
Indulge in chocolate and wine
Sharing food and drink is another delightful activity you can enjoy together in London. You can enjoy the scrumptious sweet treats on a chocolate walking tour in Chelsea and Knightsbridge. You could also share a tipple and learn all about different grapes on a wine-tasting tour at Vinopolis.
Make each other jewellery
Another great way to spend time together is to make each other jewellery at the London Jewellery School. Not only can you share the experience, but you'll also have custom made gifts to exchange at the end of the day.
Share the scene with spectacular views of London
There are many ways to share breathtaking views of the capital. One of them is to head for Parliament Hill, where you'll get a spectacular view of the London skyline. For the more touristy experience, you can get a capsule together on the London Eye. For a really extravagant and truly memorable romantic experience, you can splash out and fly over London in a helicopter.
Hold each other tight on a London ghost tour
Go on the London Ghost Walk and use it as an excuse to hold each other tight! This ghoulish experience takes in haunted pubs and churches. Not only will it keep you close, but it'll definitely give you something to talk about at dinner.
As you can see, there are plenty of romantic things to do in London. Other suggestions include learning to dance the tango, spending your day shopping, eating out in top restaurants and taking a speedboat along the Thames. All it takes to make the most of romantic days out is to do something you'll both enjoy!