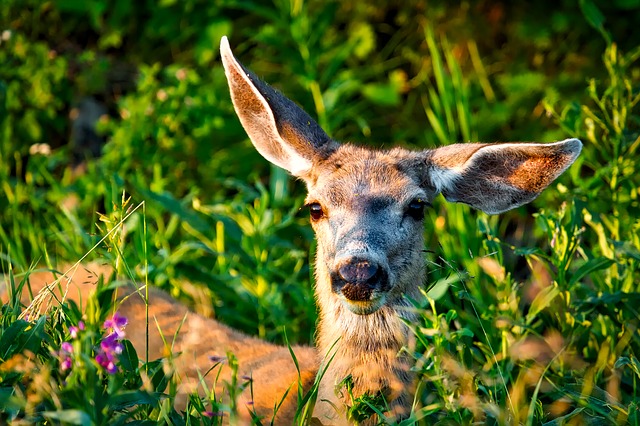 Want to have a really amazing, one-of-a-kind vacation you'll remember forever? You don't have to leave the country to do it, nor do you have to do anything particularly crazy: all you need for a traveling vacation that won't bore you is an RV or trailer and a sense of adventure!
An RV or trailer can take you to any number of wonderful destinations across the country, and you can stop for any number of attractions along the way: national and state parks, museums, rivers and lakes for fishing or kayaking, rodeos, car shows, and the list goes on and on.
Best of all, you'll never be without a comfortable place to stay and the means to make your own food! And with an extended service plan, such as the travel trailer service plan Good Sam offers, you'll be covered in the event of mechanical failure and a need for repairs.
With this in mind, here are 6 RV & trailer vacations you won't want to miss.
1). Colonial Williamsburg
Take a trip into America's colonial history at the Historic Area of Colonial Williamsburg, covering more than 301 acres of historically-reenacted community with 88 original structures dating to the 18th century.
Colonial Williamsburg is the world's largest living history museum, featuring over 40 different sites to enjoy. There are even four historic taverns and two different world-class art museums.
2). Yellowstone National Park & the Rockies
Yellowstone is the "flagship" park of the National Park system, and it's easy to see why: between Old Faithful, the mountains, the incredible scenic beauty of the landscapes in general, and the wildlife – Yellowstone is famous for its bison, and also has elk, bighorn sheep, moose, mountain goats, pronghorn, wolves, lynx, wolverines, black bears, and grizzly bears – what's not to love?
Because we're talking about RV travel here, the best way to reach Yellowstone is by way of the Rocky Mountains. Take the time to plan out a route through the Rockies that will allow you to visit other Rocky Mountain destinations, such as Rocky Mountain National Park and Grand Teton National Park.
3). The Big Sur Coastal Highway
This is a classic RV route, one which connects the tourist centers of Northern California with their counterparts in Southern California. Along the way, you'll hug California's coastline, which is a lot more complex and interesting than the classic images of California might suggest.
Take the Big Sur Coastal Highway, and you'll be treated to views of rugged canyons and fog-shrouded cliffs, towering redwoods and cypress trees swept by the wind, not to mention the crash of the waves of the Pacific Ocean. There are also sea lions and other marine life to enjoy.
4). Route 66
Route 66 has been memorialized in fiction as a piece of Americana, with movies, novels, and popular songs by famous musicians all portraying it in one way or another. It's a road that has entered legend, a passage for dreamers and desperados of all stripes.
Officially, Route 66 no longer exists – but if anything, that only adds to the mythos, and in any case the majority of it is still quite accessible. There are memorable sights to be seen in the historic Route 66 states, including California, Arizona, New Mexico, Texas, Oklahoma, Kansas, Missouri, and Illinois.
Do bear in mind that this is a cross-country road trip, so it's nothing to be undertaken lightly, but with a little careful planning in advance, Route 66 can be very memorable and enjoyable.
5). The Southwest
The Southwest is a region like no other, drenched in history and culture as rich as the landscapes are evocative. If you choose to travel the four Southwestern states – Arizona, New Mexico, Colorado, and Utah – there are some fairly obvious sites you'll probably want to see.
Grand Canyon National Park, for example, is a worthy destination unto itself: a canyon 277 miles long and up to 18 miles wide, making it handily one of the most spectacular geological features in the world.
There's also Utah's Zion National Park, which also features spectacular geology, rugged beauty, and a variety of things to do.
In addition to the spectacular geology, the Southwest features urban and cultural centers. Santa Fe, in New Mexico, is renowned for pueblo Native American architecture as well as for its arts scene.
6). New Orleans & the Gulf Coast
Think of New Orleans and the Gulf Coast as a bonus. However counterintuitive, the Gulf Coast makes for an excellent RV trip, with plenty of beaches as well as the chance to visit New Orleans. This area is also relatively affordable, so it's a good option if you're trying to budget.